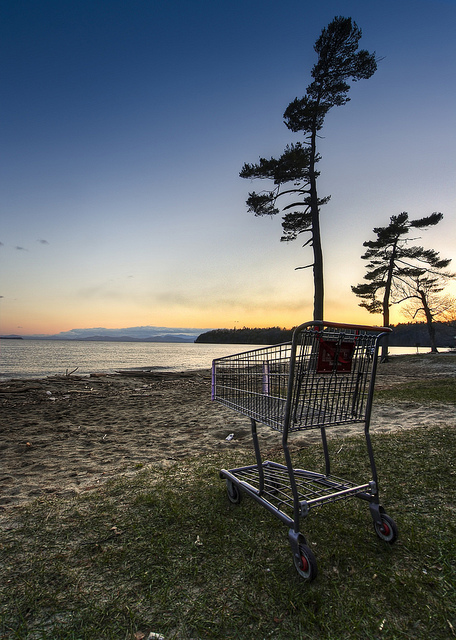 When it comes to blogging, we put a whole lot of emphasis on creating content that gets clicked. And, eventually content that fosters loyalty (return visits), behavior change (digging deeper into the site) and action (purchase).
We put time into developing editorial calendars, interviewing subject matter experts and taking photos for blog posts. We research hot and relevant topics. Find links to insert into posts. And, work hard to tag our posts so they're easily searchable by keywords for months and years to come.
But, what we don't usually do is put a lot of time and effort into thinking: What happens AFTER we make the post?
And that's what I want to talk about today.
Because what you do AFTER the post can often be just as important as what you've done leading up to the post.
Here are four ideas to get you thinking about how to merchandise your blog content AFTER the post.
Share selectively via DMs and private messages
Yes, you want followers/fans/customers to share your posts "organically" online. But, it doesn't hurt to do a little pre-promotion to seed a few potential shares, too. So, why not create a few lists of Twitter followers to share your posts with via DM as soon as you post. Could be a list of your best customers. A list of key business partners. Or, maybe it's a list of employees you know are on Twitter. Whatever the case, sharing your post via DM creates a more personal connection between brand and key audience and gives you a better chance for sharing success (and remember, you can replicate this process on other networks, like LinkedIn, too).
Look for syndication opportunities
What do I mean by "syndication opportunities?" Are there Web sites or blogs in your niche that gather other industry blogs and re-post under their own blog (check Alltop)? Are there e-newsletters that use other blog posts to share relevant industry news in your niche (think Sarah Evans #Commentz e-newsletter in our industry)? Seek out those opportunities via some simple research, approach these folks and see if there's interest on an ongoing basis on them syndicating your blog content. Nice opportunity to reach a whole new audience within your specific niche.
Seek additional curation opportunities
Now, think about how YOU can curate your existing content in different formats for different audiences. For example, do you have a number of "list" posts you can curate into an e-book you can share with key customers? Or, what about using a group of posts with data points and key stats and reformatting that information into an inforgraphic for your blog (or, that you can also pitch to other blogs)? Or, what about simply curating a few particular posts around one particular topic and making a new post with a list of those former posts? Again, just think about how you can repackage your existing content in different ways to pique the interest of customers and potential customers.
Repackage posts as earned media pitches
Here's an approach I've been using with one client of mine–taking an existing post (or series of posts) and repackaging them as an earned media pitch. For example, what if you worked in the craft beer business (big surprise–I'm talking about craft beer!), and you wrote a post about a new brewing process that's becoming popular among craft brewers. In the post, you featured a number of brewers from across the country, as well as your brewery. Couldn't you simply take that post, write a very short note to a local outlet or trade publication and link to your post for more information? Easy way to pique media interest–and you've already done a lot of the legwork, theoretically, so you don't have to run down spokespeople and examples (they're already baked into the post).
Those are thoughts and ideas I've executed in the last few months/year. What about you? How have you made your blog content work for you AFTER the post?
Note: Photo courtesy of subadei via FlickR Creative Commons.