You did it. You scored that killer industry speaking gig.
You're going to present before 150 financial planners about PR.
You're working up your deck. All set to go.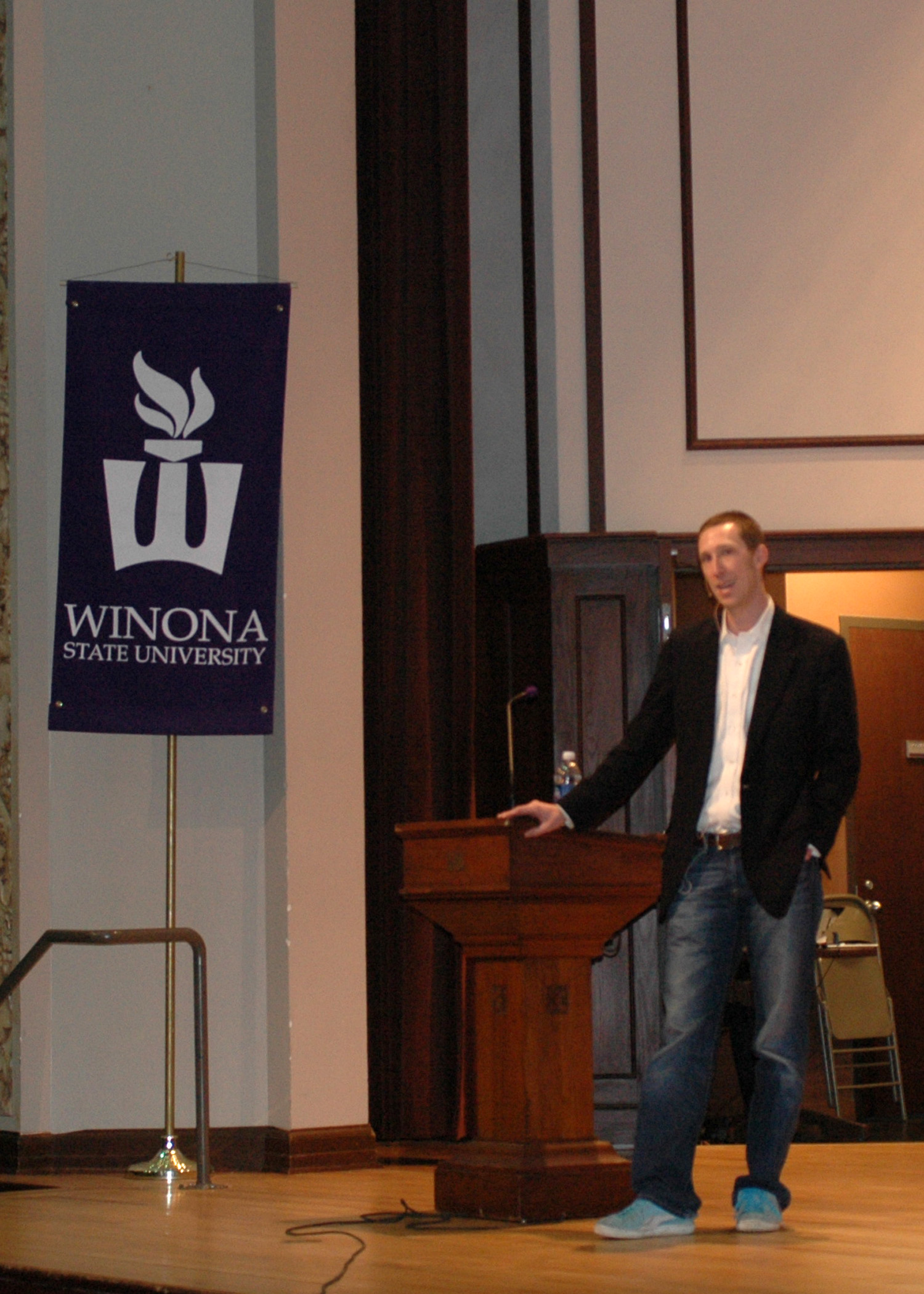 The presentation goes great.
The attendees love you.
You knocked it out of the proverbial park.
There's a line of people waiting to talk to you after the presentation.
Exhausted, you fold up your laptop, wrap up your power cord and head back to work.
You're done.
The presentation is finished.
This is the mentality many people have when giving a presentation. But, there a number of fairly easy things you can do to capitalize on your speaking gigs and make them personal branding super-events for you.
Let me give you an example before we get to the tips. Last week, I spoke to a group of eight powerful women as part of a leadership mastermind group. I spoke about personal branding. The presentation went great (if you want to see it, here's the deck). The group loved me. I folded up my laptop and I went home.
And then I started my work.
First, I sent LinkedIn invites to every woman that attended (eight in total). These women were all either business owners or executives. Read: They are super connected people. So, being connected with them on LinkedIn makes sense. They will see and read the posts I share–and hopefully share them with their networks. And, they will also hopefully refer me leads, when the opportunity presents itself (one of these wonderful women already has!).
Second, I asked a couple of them for LinkedIn endorsements. I asked the woman who organized the event for a recommendation based on my performance. I had it in my LinkedIn inbox by Monday morning! The second one I didn't even have to ask for–it came from an attendee I knew beforehand. Again, I had it before the weekend was over. Two recommendations from two high-powered executives based on my presentation. Not too shabby.
Third, I uploaded my presentation to Slideshare (you can see the prezo below). I took out a few of the more personal references in the prezo, but for the most part what I presented is out on Slideshare. This makes my deck "portable" and makes my next step possible.
Fourth, I uploaded that Slideshare deck into a blog post (you're reading it!).
Finally, before I left the presentation that day, I asked the attendees what they could do to help me since I had just given them 6-8 hours of my time–gratis. I had added value to their professional lives (they told me as much). And now, I figured I had the opportunity to ask for THEIR help. After all, I learned long ago, you never get what you don't ask for.
So, I said they could help me in three ways: Refer me speaking opportunities, refer me clients, and refer me potential board opportunities. By Monday morning, one of the women had already sent me a potential board opportunity!
That's just one example. I could go on, but I think you get the gist.
In a more general sense, here are six tips that will help you max out on your speaking opportunities to refine your personal brand:
Thank the organizer
First and foremost, make sure you thank the organizer. I like to send personal notes, but a personal phone call can achieve the same goal. Basically, you want to show them you really appreciate the "ask" to present at their event. Remember, for most speaking gigs, the real benefit is for YOU–not the organizer. Sure, you made their life a bit easier by giving a killer presentation that people are talking about. But, they're talking about YOU–not the organizer. Just be sure to thank them. You want them to remember you the next time they have a speaking opportunity up for grabs.
Get your coffee fix
Make sure to follow up with attendees and turn at least four (my arbitrary goal for each speaking gig) into coffee meet-ups. So, that could mean connecting with people right after the event (people typically come up and ask you questions–make sure to get contact info from them right then). Or, after the event, you can also ask the organizer to introduce you to a few attendees that they know really enjoyed your presentation (I've done this in the past with great success). You get the warm email intro from the organizer–then you schedule the coffee meet-up. Next thing you know, you're sitting down with these folks one-on-one for an hour of uninterrupted time.
Upload your presentation to Slideshare
Seems like a no-brainer, but you might be surprised how many people 1) don't even have a Slideshare account, and 2) even if they do, forget to upload their presentations to Slideshare. Remember, Slideshare is one of those "passive" networks. You don't have to spend time there for your content to get clicks and eyeballs on it. And, by uploading your presentation to Slideshare it also makes your prezo "portable" so you–and others–can use it across the web.
Create a blog post around your presentation
Slideshare prezos are sometimes tough in that you need the context to make your points clear. So, why not build that context into a blog post, and use the Slideshare presentation within the post? See what I did here with a prezo I gave while keynoting a Seattle PRSA event last summer (but note, I used Prezi at the time–same concept though). The idea: You want to give your prezo a bigger stage.
Share via social networks
Obviously, you'll then want to share the blog post on the social networks you're most active on–Twitter, Facebook, LinkedIn and Google+ come to mind.
Ask for recommendations
Once that's all done, go ahead and ask for a recommendation or two from the organizer or folks you talked to after the event that you know enjoyed the presentation. You can ask for the recommendation, formally, on LinkedIn. But, then use it in different spots across the web where you show up–your blog,  your About.Me page, etc.
Those are my ideas. What about you?