Nikki Stephan is one of those younger folks I wish I would have been more like when I was her age. She's smart. Busts her tail. And, she's not afraid to share her opinions. Which, is what she's doing here today. I'll let Nikki's words do the talking…
I've been mulling over this guest post topic for a few weeks now. When I finally settled on the topic and started building it out in my head, I noticed Deirdre Breakenridge had contributed a guest post to Spin Sucks about five ways to create a social media audit (great minds think alike, Deirdre!). There is plenty to be said about this topic though, so I decided to forge ahead as planned to share what I've learned are important elements of putting together an in-depth social media audit.
When we start working with a new client at my agency that wants to build their online presence, the client usually falls into one of two categories – the company has a presence online but needs direction and guidance to grow it, or the company has no presence online and needs to understand where to start. Before any strategy can be developed, it's important to start by conducting research online and on social networks to determine what opportunities exist, what can and should be improved about current social media efforts and what user-generated content exists about the company.
Some elements of the research process will overlap depending on whether the company does or doesn't have a presence online, but here are some suggestions on what to look for and how to create an in-depth social media audit:
Companies with a social media presence
Analyze the company's presence on each social network and create individual sections in your audit for each network, rather than lumping them all together. Add a sub-section for each platform that outlines what elements you reviewed, what are the main points of interest you discovered and what are your recommendations for how the company's efforts/presence can be improved.
Take screenshots of important things you want to highlight or point out. This will be particularly helpful if the client processes information better through visuals.
Is the company's brand consistent on each network? Is the same logo and company description used? Are employees with personal profiles using the same company name and description?
If they have a presence on Twitter and/or Facebook, are they only pushing out messaging, or are they using the platforms to create conversations? Do they respond in a timely manner, or at all, to tweets/posts from others? Are they injecting personality into their content?
If the client will add you as an admin on the company's Facebook page, dive into the page's Facebook Insights. Is the page receiving a high volume of post views but a low volume of post feedback? What content has produced the most comments/likes in the past few months? What type of daily activity does the page receive?
How often are they posting content? The suggested frequency varies for each platform, but is it too often, not enough or just the right amount?
How much interaction is there on posted content? Do people comment/like/post their own content? This is important to know when recommending what type of content the company should be sharing that will elicit feedback and interactions.
If the company is larger and has several divisions or franchises, it's important to determine if people from these company extensions have created their own profiles on social networks. If so, analyze the similarities and differences between these profiles and the main company's profiles. Recommendations on how to make everything related to the company and its brand cohesive should be a critical part of your audit.
What are other people saying about the company/brand on social networks and blogs? Is the content positive, negative or neutral? Paid platforms like Sysomos, Radian6 and Engage121 will definitely come in handy for this part, but free tools like Twitter Search, Social Mention, and Google News and Google Blogs are also great options.
Do searches on sites like Digg, StumbleUpon and reddit to see if people are sharing and submitting content related to the company. If so, has that content gained any traction on those sites?
Companies without a social media presence
Similar to above, do research to find out if there is existing user-generated content related to the company and the brand on social networks, blogs, review sites and forums. Companies are often surprised to find out that while they haven't taken the steps yet to create a presence online, people are spending a lot of time talking about the company (positively and negatively) and its products/services.
Tying into the above bullet, have employees or related divisions created profiles that the company is unaware of? What are they sharing through these platforms? Is anything inaccurate or offensive?
What are the company's main competitors doing online? Have they built a strong presence, or are they just barely dipping a toe in the social waters? This is important to review to give the company an idea of what opportunities and challenges will exist once they start building a presence online. Analyzing competitors' online presence can also be part of your audit for companies that do have an online presence.
What social networks make sense for the company? They may think they absolutely need to be on Twitter and Facebook, but your research and corresponding audit may prove that those networks make absolutely no sense for the company.
Website
If the company has a social media presence, are buttons that link to each network prominently located on the website? This is one of the easiest ways to let people know where they can find the company online, yet I've found many companies forget to add buttons to their website.
Are there social sharing buttons on their press releases, news items, blog posts, e-books, white papers, industry resources, etc.? Companies need to make it ridiculously easy for people to share their content!
Taking a look at the website analytics, are social networks driving traffic to the website? If so, what are the top landing pages? If not, include recommendations on how the company can better drive traffic to the site through social networks. This will be interesting to note for companies that have no presence online but are receiving traffic from social networks.
One important thing to keep in mind when creating a social media audit is to make sure you include recommendations. Don't just point out what exists and what the company is doing right or wrong. Include your recommendations on what steps need to be taken next to more strategically and successfully integrate a social media presence with existing communications efforts.
What am I missing? What other elements do you review and include in your social media audits?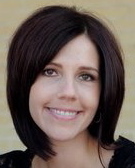 Nikki Stephan is a public relations professional and social media strategist at Identity Marketing & Public Relations in metro Detroit. She blogs on her person site, Essential Elements, and Identity's blog, id tags. She's also the HAPPO Michigan champion, the assistant editor of the FutureMidwest Conference communications team, secretary of Social Media Club Detroit and a moderator of the weekly in-person and Twitter social media conversation group, Tweetea.