If you'll remember, a few months ago I made a commitment to supporting the #HeForShe movement. One way I committed to doing this—writing a blog post a month around the topics highlighted on the #HeForeShe site.
Today, I wanted to talk a bit about women who have made an impact on my career. In particular, five women who have made a significant impact on me, but might not know it.
Now, to be clear, there are a number of women who have shaped my career over the years. And, that list probably begins and ends with my wife, Angela. Without her support, none of this is even remotely possible. So, I need to note that right off the top. But, beyond that, there are simply too many women to mention in a single post. So, I thought I'd call out five. Women who have truly made a substantial change to my life and career.
Candee Wolf, Founder, Wolf Olson Communications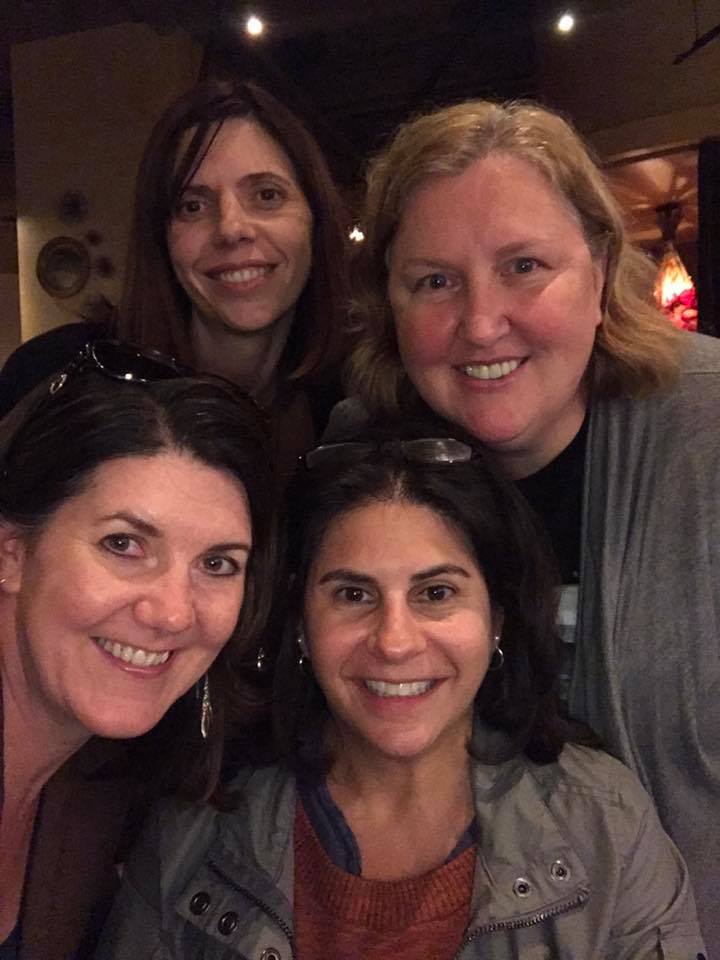 Candee Wolf is probably one of two people, professionally, who have changed my life the most. And, it all started with a cold call. Candee reached out to me in about 2004 with a simple ask: volunteer with the PRSA programming committee. At the time, I was a PRSA member, and was volunteering with the student relations committee. But, the timing was perfect. I was looking for something else. And, the programming committee gave me exactly the kind of opportunity I was looking for (prime networking and more visibility). As a result, I was quickly thinking about my APR (which I attained in 2006). I then was nominated to sit on the MN PRSA board of directors. And, after a couple years on the board, I was nominated to sit on the executive committee. All this, because Candee made a phone call. What's more, Candee was one of my first clients as an independent consultant. In fact, she was a client TWICE! So, not only did Candee spark my career through my development with MN PRSA, she also helped me grow my business at a time when I was trying to get things off the ground. I will be forever indebted to Candee Wolf.
Shelli Lissick, Partner, Bellmont Partners Public Relations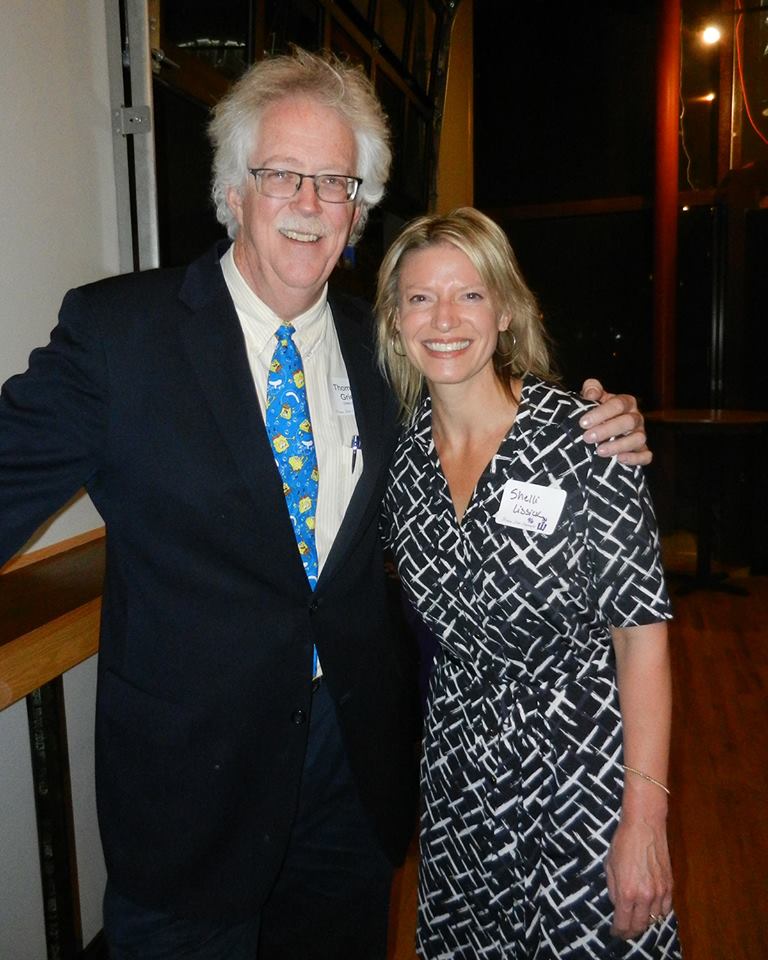 I've know Shelli Lissick now for almost 25 years. Man, I don't like to say that out loud. We met in college, as fellow mass comm majors at Winona State University. Since then, Shelli has went on to be a partner in the local and growing PR agency, Bellmont Partners. When I started my consultancy nine years ago, Shelli was one of the first people that reached out to me. The result of that meeting? One of my first clients (a partnership with Bellmont Partners) and two new life-long friends (Shelli introduced me to Brian and Jen Bellmont, who have since become dear friends of our family). She's also responsible for introducing me to the gentleman above in the photo (Dr. Grier, a professor in the Mass Comm department at Winona State). At the time, she was recommending me as a speaker in his class. Since then, I have not only spoke to Dr. Grier's class no fewer than 10 times, but I've developed a great relationship with him, and deepened my commitment to my alma mater (I sat on the Alumni Board for a couple years, as a result). That all happened because of Shelli Lissick.
Sarah Platte, Independent PR consultant
I first met Sarah Platte eight years ago as she was graduating from the University of Minnesota. And, she impressed me immediately. I remember at our first coffee meeting that she took note and had clearly developed a list of questions to ask during our time together. I can count on one hand the number of students I've met with over the years that have done that. She quickly found an internship at Sleep Number (my client), so our paths crossed a bit there. Then, she found a full-time job with my friends at Bellmont Partners. Our paths crossed again, since I do a bit of work with the BPR team from time to time. And, then a few years later, after she had moved to Los Angeles, our paths crossed again as I decided to hire her as a sub-contractor. And, it turned out to be one of the best decisions I've ever made. Because in our time working together, I learned a lot from Sarah Platte. How to be a bit more even-keeled, for example. How to be more organized. How to think about things in a more process-oriented way. One of the biggest drawbacks of working as an independent consultant is you really don't have a sounding board. Sarah gave me that sounding board for a good solid year-and-a-half. And I'll always be glad she agreed to do it.
Gabby Nelson-Thill, Global Communications Lead, Cargill
I first met Gabby about nine years ago. She reached out to me for a meeting, and at the time she was the director of internal and external communications at Sleep Number. A couple weeks later, Sleep Number was my first Fortune 500 client. I cannot over-state how huge this was for me as an independent consultant. And for that, I will forever be grateful to Gabby. And, really, that would have been enough. But, it was more about the four-plus years I worked with Gabby and her team at Sleep Number that changed my professional life. For starters, few people have the ability to navigate and manage a meeting the way she does. I learned a ton just by watching and observing Gabby in meetings at Sleep Number during those 4-5 years. I also learned how to expect more of myself from Gabby. As a client, she expected a lot from me–and, over the years, I came to really appreciate that, because I realized I should be expecting more from me, too! I really owe a lot of my early consulting success to Gabby Nelson-Thill.
Kellie Weiland, senior director, employer brand and social recruiting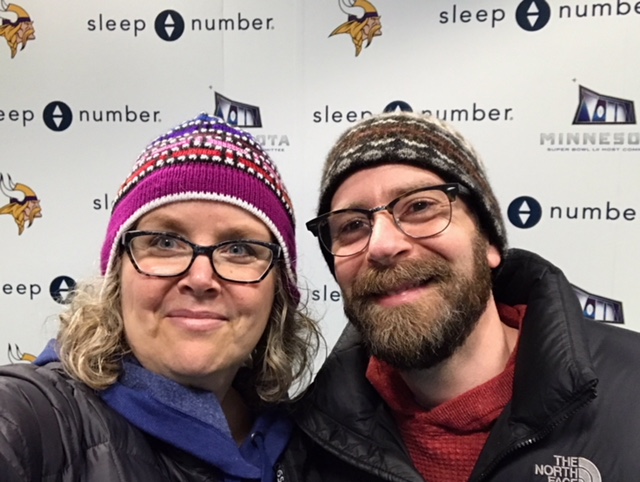 While I've "known" Kellie for many years (Minneapolis is a small town, after all), I've really got to know her a lot better the last 3-4 years we've worked together at Sleep Number. And, during that time she's been one of my favorite people to work with. Kellie is definitely one of the most results-driven clients I've ever worked with, a quality I really admire. But, she's also fun-loving and quick-witted, which I truly enjoy. While most of our calls and meetings are very much agenda-driven, they are always filled with laughter, too. I've learned a lot from Kellie over the years. From the value of "optics" in social media to something I struggle with–the ability to deliver and receive constructive feedback. Over the years, Kellie has gone from professional acquaintance to client to dear friend. And, there's no value I can put on that when it comes to career development. Or, life development, for that matter.