It's been a while since we've held a HAPPO chat–almost a year. That's way too long. And, with the New Year quickly approaching, we thought December would be the perfect time for the next HAPPO chat.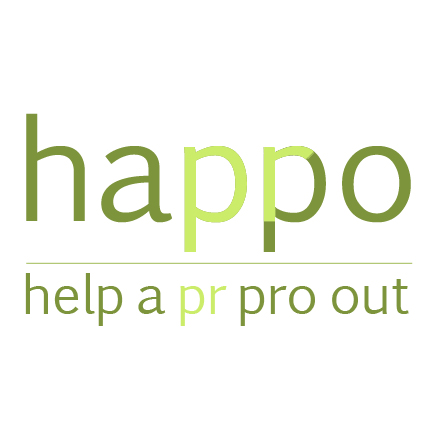 The topic? Resume writing tips.
After all, who can't use a few pointers or pieces of advice on how to build (or enhance) their resume?
Look for posts from our HAPPO champs across the country this week, and early next. They'll be sharing initial thoughts, as well as personal stories around resume writing and the job hunt.
OK, on to the details:
When will it be held? Thursday, Dec. 15, noon-1 p.m. CT
How do I participate? Jump on the Twitters next Thurs. and tweet using the #happo hash tag, as always.
How will the chat be organized? We'll have 5-6 questions to discuss, and our HAPPO champs from across the U.S. will be chiming in with their personal advice. And, of course, we'd love to hear your thoughts and ideas, too.
Who should participate? Those new to the PR world (students still in school or those just graduating)–next Thursday will be a great opportunity to pick some of the best brains in our industry, all within the span of just an hour. Experienced pros will also have a chance to compare notes with their colleagues and with other counselors across the country. An opportunity to find out what's working and what's not for others when it comes to keeping up a resume that cuts through the clutter. Keep in mind, many of our champs (and other HAPPO supporters) are either agency owners or executives, so they're the ones actually making hiring decisions.
Hope to see you next Thursday!