As an independent consultant, one joke you hear constantly from other independent consultants is around attire worn during our "day jobs."
That is: Slippers (preferably Homer Simpson slippers!). Sweat pants. Worn t-shirts.
You know, the typical clothing most people wear while at the gym or sleeping, or while sleeping in a dumpster (OK, I'll just speak for myself on that one).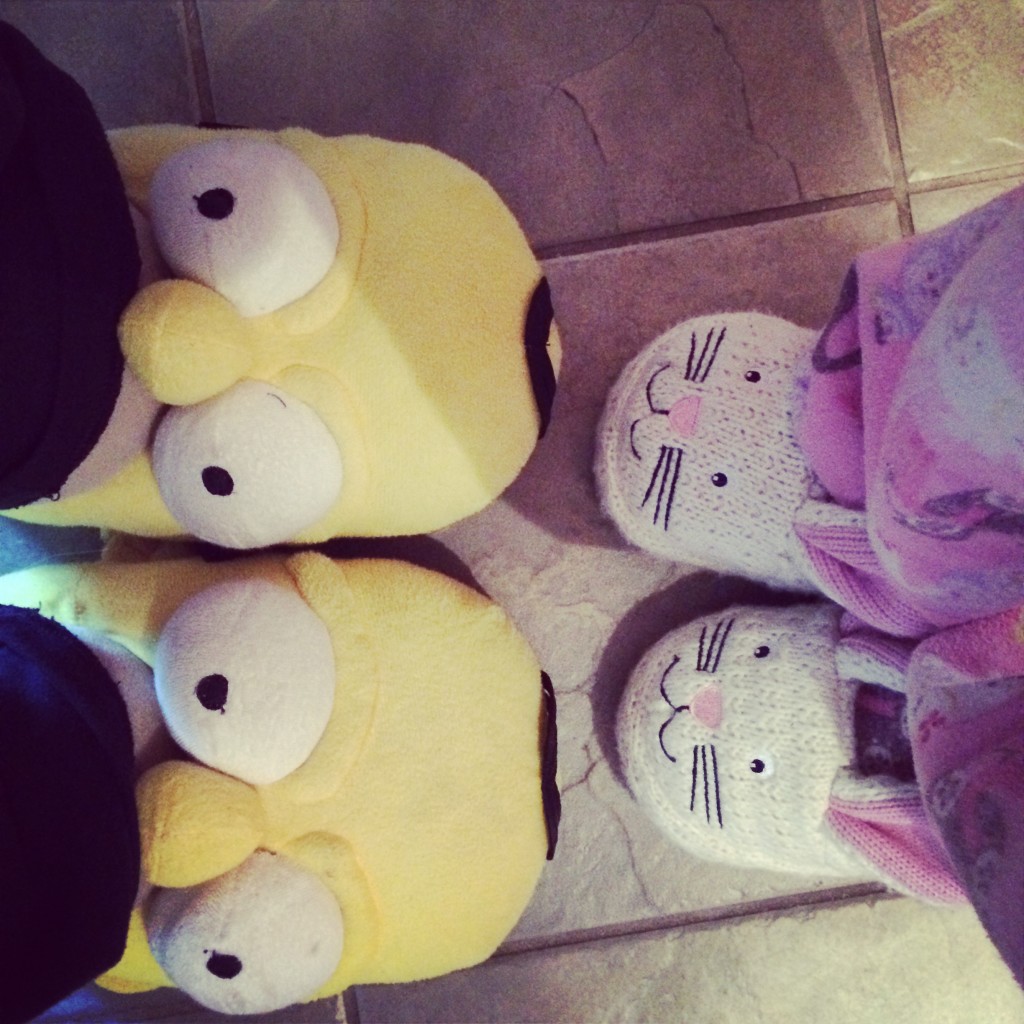 That couldn't be more true of my routine. Sure, I clean up well. When I'm out with a client, at a board meeting, or at a local event, I'm put together. Jacket. Jeans. Cole Haans. I can look pretty darn good when I want to.
But, the rest of the time? I look like a grub.
I probably should care more. I wear sweat pants when I drop my kids off in the morning. I show up at my local Starbucks to work for a bit with jeans and a crappy t-shirt. Sometimes I go without a shower (insert audible GASP here!).
But, that's kinda my MO. I dress up when I have to. But, if it was up to me, I'd happily work in flip flops, shorts and a t-shirt 24/7/365. In fact, my ideal scenario would be writing from my beachfront property on St. John, USVI.
You remember that movie "The Descendants" with George Clooney? Remember how he talked about how all the successful people in Hawaii dress like homeless people? Now that's a philosophy I can embrace!
Bottom line: I WANT you to underestimate me.
I've read all the research. I know I might feel better if I dress up. I know people are forming impressions about me based on what I'm wearing (I'm quite sure most of the parents at my kids' school think I'm a deadbeat, unemployed father at this point).
But, I kinda like it that way. I WANT people to underestimate me.
Why?
Because it's all I know, really. I've never been the most talented. At anything, really.
In school, I never got great grades. I had to work damn hard for that 3.3 GPA. And that was the top end of my grades throughout school.
In basketball, I was always the guy who had to outwork EVERYONE. In fact, outworking and outhustling everyone else was kinda my thing and probably the only reason I was on a varsity team that was one win away from winning the state tournament my senior year.
In golf, I had to practice more than anyone. All the time. I played more than anyone I knew growing up (that paid off–I DID go to the State Tourney as a junior, and I wound up playing one year of collegiate golf).
And, when it came to girls earlier in my life, I always had to work that much harder than the other guys to get girls' attention. That's just a fact (ask my wife about the story around how I started dating her for proof).
So, basically, people have been underestimating me my whole life.
And, it's that underestimating that's driven me to succeed.
I use it as motivation.
You don't think I can start my own consulting business? I'll show you (six years in).
You don't think I can win work with big companies? I'll show you (currently working with two Fortune 500 companies, and I've worked with the likes of General Mills, Walgreens, Starkey, Allina Health and Walmart in the past).
You don't think I can make a good living as an independent consultant? I've made far more money working for myself than I ever did (or probably, could) working for other people.
I thrive most when people underestimate me. I LOVE proving you wrong. I LOVE shoving it in your face (in a nice way, of course).
Oh, I know. Some of you may be thinking "Arik, people don't underestimate you. If anything they respect you." Sure, maybe if you know me and you work in our industry here in Minneapolis.
But again, think about those parents who see me show up at school with sweat pants on. Think about the people at Starbucks who see the guy "playing on Facebook" for a couple hours in beat-up khaki shorts. Think about the people who's brows go up when I tell them I'm an "independent consultant" at parties (believe me, what they're thinking is: "unemployed").
Believe me, those people underestimate me. It's a fact. No doubt about it.
So go ahead, underestimate me.
I'll be thanking you later on that beach in St. John.