Facebook.
Instagram.
Twitter.
LinkedIn.
These are the "Big Four" of the social media marketing world. And, they encompass about 90% of all social media marketing for most companies. In fact, according to a recent UMass-Dartmouth study, 91% of Fortune 500 level companies use Twitter, 89% use Facebook, 63% use Instagram and 98% use LinkedIn.
However, a slew of other more niche social networks exist that may help your social media marketing efforts. Any social media marketer worth their salt is exploring these new and emerging social networks each month. If you're not doing that, you're not doing your job.
Today, I want to touch on four of these niche networks I think are WILDLY overlooked by most marketers. I'd like to cast the spotlight on them for a moment and talk about the existing audiences you'll find there, and the potential uses for brands (and which types of brands might find them most helpful).
Overlooked social network #1: Quora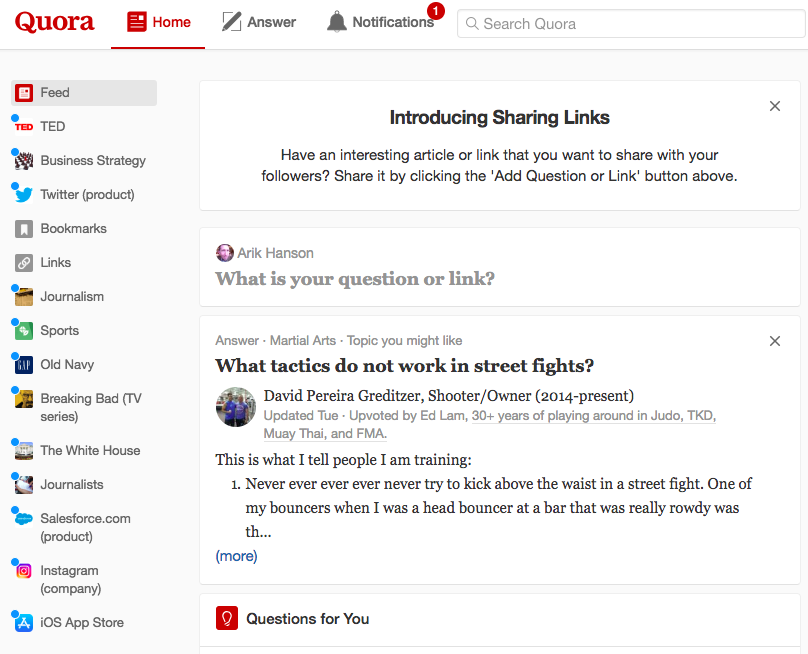 The stats:
190M users
400,000 topics
Why Quora?
Quora's probably the most niche of the four networks mentioned here. But, in spots, it can also be the most useful. Why? Because Quora is essentially a Q&A site. And people have a lot of questions. So, this is a great place for brands to establish authority by simply answering customer questions. It's also a great place to learn about your product or service. A few simple queries can tell you what people are asking about for the issues surrounding your product or service–it's a great research tool! Just starting there could be a big win for many businesses (and unlike other social networks, it doesn't require constant care and feeding).
Overlooked social network #2: Pinterest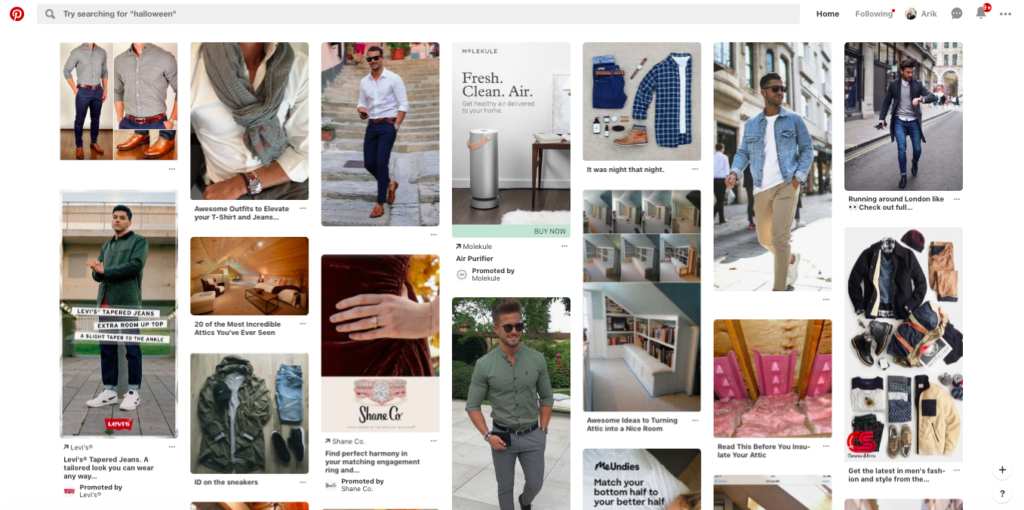 The stats:
250M active users
175B+ pins
1 in 2 millennials use Pinterest every day
Why Pinterest? Lots of reasons! First and foremost, the long tail–pins are forever and that means long-term engagement and traffic from Pinterest. Second, Pinterest definitely influences purchase decisions. According to research, 87% of pinners have bought a product because of Pinterest! Finally, Pinterest drives traffic. A lot of traffic. According to Shareaholic, around 5% of all referral traffic to websites comes from Pinterest. This is second only to Facebook.
Overlooked social network #3: Reddit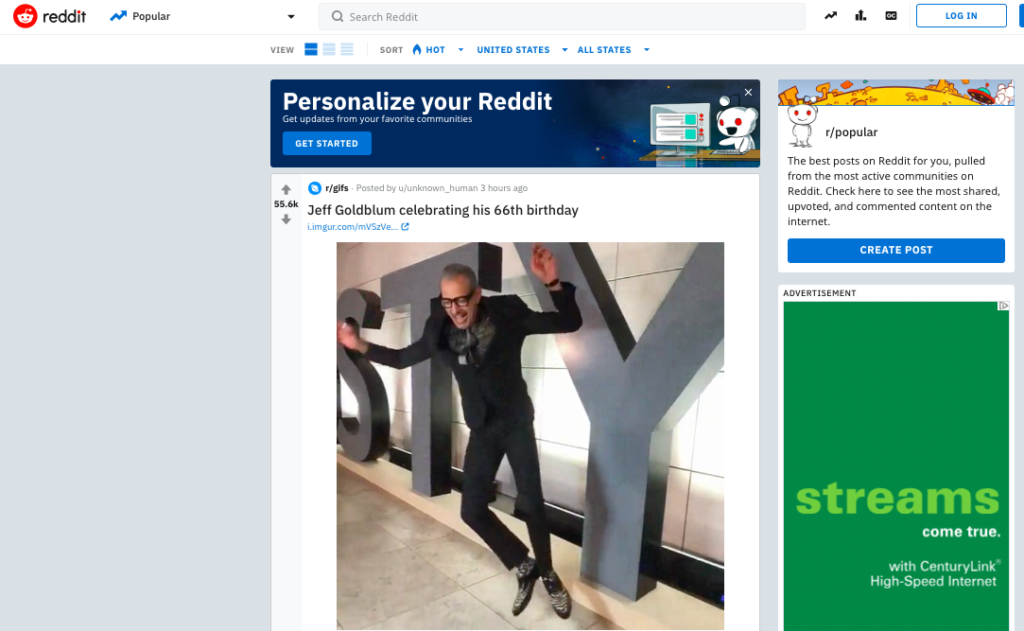 The stats:
"Front page of the internet"
300M users
853,824 subreddits
58M daily votes
Average visit: 15 minutes, 47 seconds
Why Reddit? Let's be clear: Reddit isn't for every brand. I say that because Reddit isn't a marketing play the way most social networks can be. It's a COMMUNITY play. Case in point: Brands like Microsoft that use Reddit as a customer service channel. They're not marketing xbox, they're simply answering questions and addressing concerns about the xbox on Reddit. Yep, Redditors have a long history of calling out and despising brand who attempt to marketing (the traditional way, at least) on Reddit. So, as a brand, you need to get creative. Like using AMAs. "Ask Me Anything" is now a popular phrase and ploy used across many social networks–but that concept started on Reddit. And, it's a popular way for brands to interact and show up on Reddit (just ask Transamerica, who held an AMA a few years ago about).
Overlooked social network #4: Nextdoor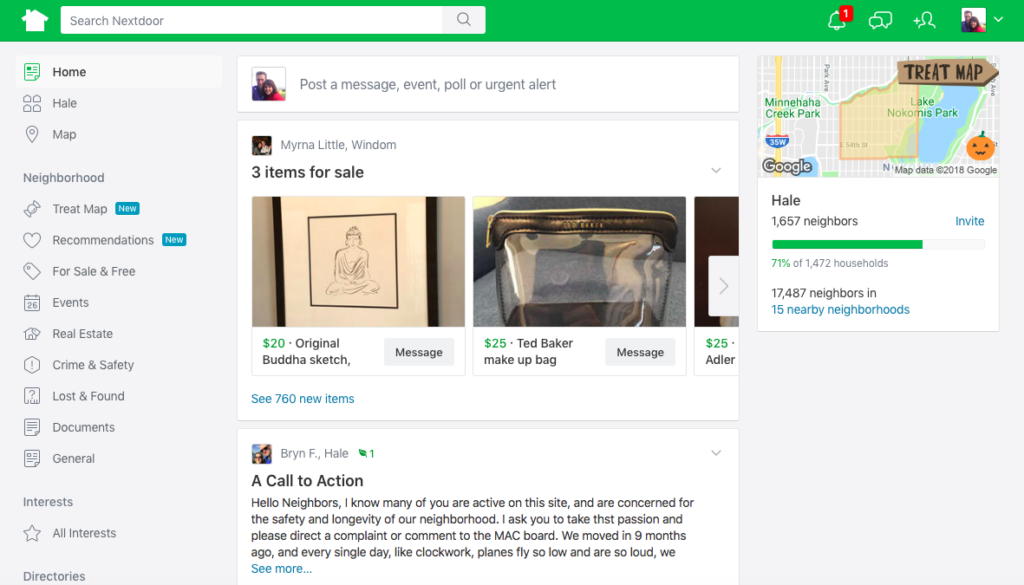 The stats:
200,000 active neighborhoods
More than 17M recommendations
90% of U.S. neighborhoods are active on Nextdoor
Why Nextdoor?
I've see a fair amount of what I would call "brand spam" on Nextdoor already. Brands pitching their products right in the feed. Feels completely out of place–even more so than other social networks because there's not a ton of it yet. But, what I see REALLY working well here is government and non-profit content. The City of Minneapolis does a decent job here with regular posts about hyper-local events and to dos like street sweeping and its recent 2020 strategic plan.