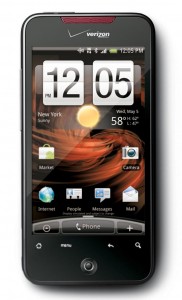 About eight months ago, I bought the Droid the day it came out. I had been using third-world technology (read: Blackberry Curve) and I was sick of it.
I needed a real smart phone. One with access to useful apps and faster internet browsing. And, I didn't mind the Google Maps integration (or navigation), which has been such a key feature of the Droid.
And, don't think I wasn't watching closely last week as Google unveiled its new Android 2.2 operating system as it continues to build more and more momentum in the marketplace–with its sights squarely set on Apple.
I'm a huge Apple fan-boy (may be buying an iPad soon), but there are a lot of benefits and reasons for me to stay with and continue to use the Android OS. For no other reason than for the Google integration–which is really the operating system and infrastructure for my business.
Anyway, when the new Incredible hit the market a few weeks ago, I had to try it out. Luckily, thanks to a friend, I had that opportunity.
I've been toying with both phones now for the last week. And, while I do love my Droid, I see a number of key advantages to upgrading to the new Incredible:
* Ditch the kick-out keyboard. One of the main reasons I went with the Droid in the first place was the traditional keyboard. As a Blackberry user, I thought I had to have a keyboard. I use my phone for a lot of email throughout the day and the idea of going to a touch-screen keyboard just wasn't going to work–at least that's what I thought. But, I have to say the Incredible touch-screen keyboard is pretty slick. The keys seem wide enough (haven't had a problem yet) and there is the slightest pressure when you depress a key (not to be overlooked). And, as a result of not having a keyboard, the phone is a lot lighter.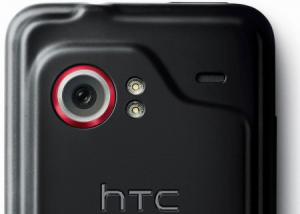 * A better camera. One complaint I've had about the Droid is the camera. It's resolution is fine (more than fine, actually), but the shutter speed is too slow. Maybe it's just because I have two young kids, but I need my camera to take faster photos. The Incredible's camera clicks noticeably faster than the original Droid. And, even though I don't really need it, provides better resolution, too (8 megapixel).
* The operating system. The Incredible runs on the Android 2.1 OS, but more importantly, it includes the new Sense interface. They real advantage? You can now "pinch" the screen (called "Leap") and choose between seven different screens/pages. It's a nice feature as you accumulate different apps, widgets and folders on the phone. And, thanks to the ultra-fast processor, the phone usually handles it pretty well.
* The trackball. Another key different from the original Droid–but very similar to the Nexus One phone. I'm not a huge fan of the trackball myself–reminds me too much of the Blackberry (I'm clamming up just thinking about it). But, for some, I could see it as a useful piece of functionality. I did find it a useful way to toggle between screens.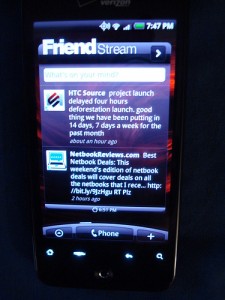 * New features. One of the most interesting new features (program, really ) of the Incredible is the addition of "Friend Stream." Essentially, a social media network aggregator, you can view your Twitter, Facebook and FlickR accounts from one handy widget. Similar to the experience Tweetdeck provides–just not quite as good. Not sure this is a big add on–but, since there are a limited amount of social aggregator tools available on the Android OS right now, it could be a useful tool in the near-term.
Note: Photo courtesy of jeff.eatsieeptech via FlickR Creative Commons