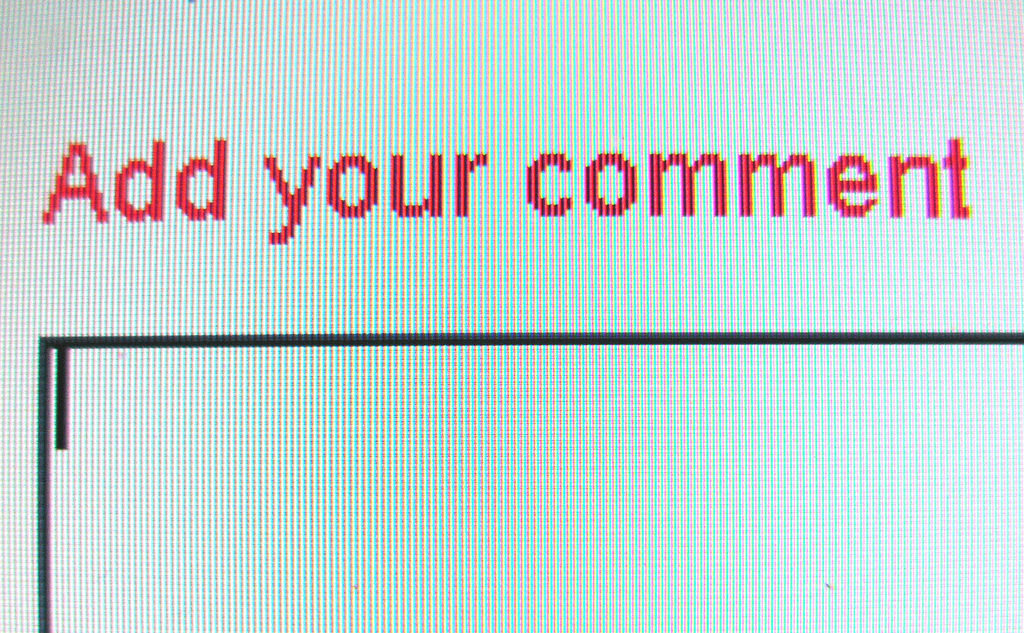 A few weeks ago, I started the nomination process for the annual PR Reader's Choice Awards. The following week, I tallied up the nominations–significantly fewer than the year before.
Hmm…I wondered what was at the root of that issue.
Maybe people are bored with list posts.
Maybe people are bored with public recognition like this.
Or, maybe as one person pointed out, people are leary of the comment system I use.
Wait, what?
Yeah, that was my reaction. First, I'm not at all confident most people even notice which blogs are using which blog commenting systems (outside of a small niche of uber-blog geeks). Heck, I barely notice it. But, nonetheless, someone did bring it up so it was definitely an issue for him/her.
So, that got me thinking. Do blog commenting systems really matter? Do they deter you from leaving comments? Before you answer that question, I thought we'd take a quick look at some of the top blog commenting systems and advantages and potential barriers for each:
Disqus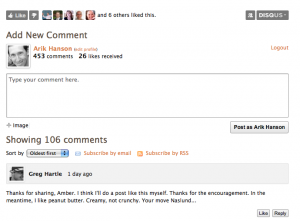 Blogger that uses the platform:  Amber Naslund–Brass Tack Thinking
Disqus gives you a variety of ways to log-in: Google, Twitter, Facebook, Yahoo, Open ID and your Disqus account if you're a user. Disqus also gives you the option to subscribe to further comments by email–a nice option if you want to follow the conversation after you've left a note on the blog. You can also "like" and reply to existing comments, which is a nice feature if you're looking to comment on someone else's comment. I also like that if you visit the Disqus site, you can track your comments–not only the comments you've left on your blog, but the other blogs you read regularly (pretty geeky, but it is an interesting twist).
Advantages: Threaded comments; ability to track all comments; easy log-in.
Disadvantages: No Twitter integration.
Livefyre
Blogger that uses the platform: Shonali Burke–Waxing Unlyrical
Livefyre gives you a few different ways to log-in: Notably either set up a Livefyre account or log-in via Facebook, Pretty simple, but it does present an additional step. Once inside the Livefyre system, it's a bit more interactive than other comment platforms. You can like comments (not unique to Livefyre). More notably, you can tag other users in your comment–and they'll get a note alerting them to your comment.
Advantages: Threaded comments, ability to "tag" other comments in your comment, point system that can demonstrate credibilty/authority.
Disadvantages: Many notifications (depending on traffic, of course)
WordPress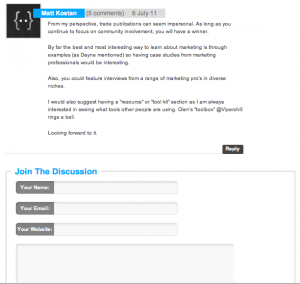 Blogger that uses the platform: Adam Singer–The Future Buzz
The simplicity of WordPress comments is both its biggest strength and weakness. It only asks for your email, Web site and name. That's it. You have the ability to follow the comment thread with a simple click. But, there's no ability to like comments. No ability to tag other commenters. No way to incorporate Twitter comments. If you're looking for the basics, and ease of use for your commenters, this is probably the way to go.
Advantages: Easy to log-in; threaded comments, WordPress integration.
Disadvantages: No ability to like comments, no ability to tag commenters, no Twitter integration.
Obviously, these aren't all the comment platform options available. But, I want to go back to the original question: Do comment systems matter when you're considering leaving a comment? Which ones work better than others?
Note: Photo courtesy of Premagasar via FlickR Creative Commons.