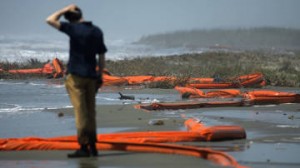 This week, I'm starting a new feature at Communications Conversations: Digital PR Perspectives.
The idea? To bring together some of the smartest people in the business to debate and discuss today's PR issues, trends and crisis. The conversations will be brief (no more than 3 questions in any post), but powerful and productive–and we'll always focus on the digital PR side of the issue, trend or crisis.
Today, I wanted to start this series with a discussion around the BP oil spill and the digital communication issues around it with three people I have a huge amount of respect for: Danny Brown, Gini Dietrich and Heather Whaling.
Let's get to it.
From all accounts, BP's digital strategy has been questionable at best. No response for nearly a week online. No official responses from BP on page one of a simple "BP oil spill" Google search. And virtually no company-created content or response on YouTube, the second largest search engine in the world. Other than establishing their social presence before the spill and responding in a more timely manner, what could BP have done differently online?
Heather: This was an enormous crisis communication situation — one that likely dominated all their resources just to respond to "traditional" media and communication channels. It's a perfect illustration for companies — large and small — about the importance of updating your organization's crisis communication plan to include a digital response. BP should have had a mechanism in place to provide updates online. Rule #1 of crisis: If your not quick, your not relevant. They needed to be where the conversations were happening. Twitter, blogs etc. Even if they couldn't dedicate the time to respond to every blogger writing about the spill, they could have orchestrated a virtual blogger briefing to disseminate facts. I'd be interested to know if/how BP engaged the CrisisWiki team — a built-in group of committed, experienced digital volunteers with skills to support online communication and develop online tools. Lastly, paid content may have a place here. If we know people are searching "oil spill," could BP sponsor links to take people to a website with the latest news? Along those same lines, promoted tweets can play a role in crisis communication. A promoted tweet could include a link to a landing page with information updated frequently and in an easy-to-share format.
Gini: Gone are the days of sticking your head in the sand and acting like you have control and no one is talking about you. In fact, the number one reason cited that companies aren't using social media is they think they're giving up control. But, as we all know, they only perceive they have control. Before the Internet, jilted employees were talking poorly about their bosses, organizations were creating protests, and stakeholders were not feeling the love. Now it's just more visible and protests are created with a groundswell movement. Sticking your head in the sand and pretending it's not happening is what is creating communication crises in today's digital age.
They should be creating videos and using the second largest search engine to propel their message. Clearly they should have created Twitter and Facebook platforms before now so they could tell their story in times of crisis. They should be developing relationships with brand ambassadors and have them help tell the story. And they should use their internal crisis communication team and their external PR firms communicating 24/7 in the online forums. It's time to find opportunities to tell the truth, communicate, and be accessible, and stop pretending it's not happening.
Danny: When you consider that (as of writing) there are currently 26.8 million results on Google for "BP oil spill", and the main BP.com site appears just once halfway down, you have to say BP have done a terrible job at responding. In fact, to get any kind of real response from BP, you have to go to their site and then click through to their own video responses (at a rather bizarrely named page called BP Concerts). Even this is more a technical response as opposed to putting minds at ease, and a rather sprawling 55 minutes plus.
What could they have done differently? A quick video press release, uploaded to all the major media and video sharing sites (don't tell me BP can't afford the manpower needed for this), would be a start. Acknowledgment that they screwed up big time, and what their immediate plans are for the area and wildlife, and who they're going to be discussing future strategies with. Discussions (on something like Ustream) with environmental agencies to appease fears and basically show the public they're taking it seriously. And an ever-constant Twitter feed or Facebook page with all the latest updates and links to resources for questions from the public.
Exxon and Valdez are brands that are now generally associated with catastrophic oil spills. You can't say either without thinking of those poor birds covered in oil, right? Now, it appears BP will have the same dubious distinction. Will they ever recover from this disaster? What could they do from a digital PR perspective once the spill is contained and cleaned up to repair and restore their tarnished image? What specific advice would you give senior BP officials?
Gini: Let's take Tiger Woods as an example. Last Thanksgiving he should have held a press conference and said, "My wife and I had a terrible fight because she learned I've had not one, but multiple affairs. I'm ashamed. I'm embarrassed. I'm humiliated. I'm sorry. Right now my top priority is to save my marriage and I ask for your discretion while I focus." Had he done that, there would have been a day's worth of news (okay, maybe a week) and that would have been it. There wouldn't have been scandal to report because he would have gotten out in front of it and taken away the ability to create rumors. Instead, however, media kept digging and digging until they found the meat of the story and girl after girl after girl came forward.
With BP, people are assuming the worst because no one is saying otherwise.  Anti-oil organizations are making accusations such as our administration created this catastrophe. Which is total malarkey, but no one is saying differently.  We tell clients all the time that the stories people make up in their heads (and then tell their friends) is always FAR worse than the truth. My philosophy ALWAYS is transparency, open communication, and accessibility. None of which BP is doing.  I would advise senior officials to start communicating now…not after the clean up. It's time to find opportunities to tell the truth, communicate, and be accessible, and stop pretending it's not happening.
Heather: Everyone wants to know why this happened and what's being done to ensure that it doesn't happen again. BP needs to openly communicate what steps they're taking. And, it needs to be genuine and detailed. In addition to having the CEO speak, they need to identify an appropriate voice to communicate online. In terms of specific ideas, here are a few: They need to see bloggers as media. Host blogger briefings and offer tours to show what steps are being taken. Use Flickr to visually communicate the clean-up progress. Show pictures from the labs where new equipment is being tested to prevent this kind of disaster. When they brief the press, stream it on Ustream (or similar service) so everyone has access to the latest updates.
This isn't a tiny mistake that's going to be "cleaned up" (pardon the pun) overnight. But, there are many more tools in the toolbox to strengthen communication — tools that Exxon and Valdez didn't have at their disposal. But, they're just tools. BP's changes must begin internally. First, actually doing their homework to make sure something like this doesn't happen again. Then, they need to incorporate online and offline tools to show the public that they're taking the right steps. Actions do speak louder than words.
Danny: How they react and what they do from here will define how BP are viewed from now. Already there's a ton of vitriol online, and questions will obviously be raised as to how much BP learned from a similar disaster in 2006. What they need to be doing now is simple – start talking. Talk about their responsibility; talk about why it happened and what measures are being put in place to (hopefully) prevent future repeats. Talk to the people of the area, and the wildlife experts and organizations n what's needed now, tomorrow, and after tomorrow. Talk about the aid the area will receive (if needed). And start being visible.
Given the magnitude of this spill, there are a number of organizations and groups attacking BP now in forums, messages boards and other online outposts. How do they possibly respond and address all the attacks? Or, do they focus on the spill and ignore the criticism? Or, would you only address some attacks and not others? Which approach would you suggest if you were counseling BP and why?
Danny: There's absolutely no way they can respond to everything that's been written about them. But that doesn't mean they don't respond. What's needed now is for educated responses to the mediums that can get BP's message to the widest audience possible. BP's digital team should already be measuring sentiment and where the most discussions are happening – that's where they target. Yes, it's risky that ignoring some conversations while addressing others will backfire – but trying to keep up with every single comment and dialogue will be impossible.
Use the tracking tools to reply where needed the most; be consistent in the message that comes out (and no bullshit PR spiel either); keep conversations public and answer concerns truthfully. Let's face it – BP has messed up in a big way already by their reticence to talk. They need to get over that now, bite the bullet and come out and be bold about what happened and what comes next. And make sure there's one dedicated outpost where all information can be collated and viewed by anyone that wants it – not hidden on the corporate site.
BP's digital team needs to start earning their dollars, or they'll end up costing the company even more dollars when their reputation is already taking a huge hit. The ball's in your court, BP -don't f*ck it up any more than you already have.
Heather: It's probably impossible to respond to every single attack. As much as possible, they should correct facts and, going forward, be more diligent about keeping up with questions and conversations. They should reach out to the particularly active group/forum leaders to understand the most appropriate way to respond. Don't just issue statements on the BP website; instead, go to the forums to share updates and respond accordingly. BP should create a "virtual listening tour" to hear concerns and suggestions from people who want to participate in a dialogue about how to prevent this in the future. They've caused so much damage, creating a very steep hill to climb. All they can hope to do now is mitigate the damage by showing steps they're taking to be part of the solution — and bringing other people into the process. BP needs to do a much better job telling their story (as in, what they're doing to fix the current problem and how they plan to prevent future disasters). They need to do this such a way that makes others want to spread the word, take part in the dialogue and, ultimately, be part of the solution.
Gini: I get that they have a likely world-wide catastrophe on their hands, but this is why they have an internal crisis communication team, and external resources for support. My first recommendation to the executives is to allocate those resources to the social platforms, the online forums, and the bloggers. Get their teams of people talking to people and create transparency, open communication, and accessibility. Not talking to people makes matters much, much worse.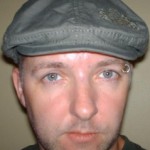 With more than 20 years of marketing experience and creative solution strategies, and co-founder of the SRM Group, Danny Brown helps brand tell their stories. He's also the founder of the 12for12k initiative, a national and local speaker and a prominent PR blogger.
Gini Dietrich is the founder and chief executive officer of Arment Dietrich, Inc., a firm that uses non-traditional marketing in a digital world. The author of Spin Sucks, Gini has delivered numerous keynotes, panel discussions, coaching sessions, and workshops across North America on the subject of using online technology in communication, marketing, sales, and HR.

Heather Whaling fuses strategic thinking, strong writing, and creativity to deliver PR, social media and marketing results. After nearly a decade of PR agency work, she launched Geben Communication to advise nonprofits and small businesses about new media's influence on communication — and the value of integrating digital strategies with traditional approaches. She also blogs regularly at PRTini and the PR Breakfast Club.
Note: Photo courtesy of Pan-African News Wire File and Creative Commons