Earlier this year, I cut the cord. Literally and metaphorically when it came to my TV viewing habits. It's now been a bit over two months since we pulled the plug on DISH–and I have to say, I couldn't be happier. I talked about our process on KARE-11 recently, in case you're interested in learning more.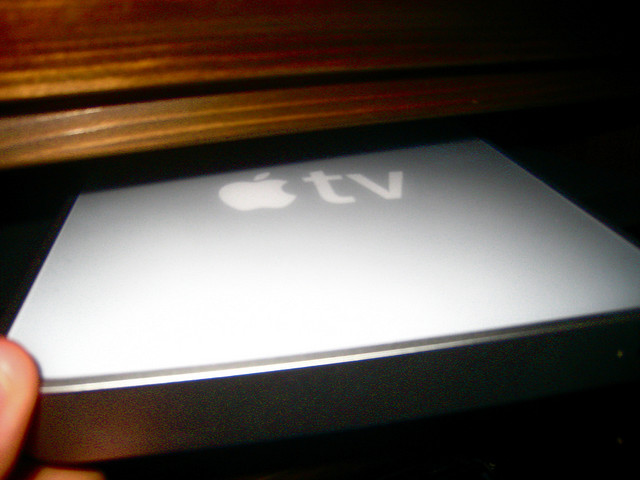 After that KARE-11 story (and really in the last month or so as I've been talking about this with others), I received a ton of questions around how we did it–and how we're doing so far. So, I thought I'd give you a quick update on how it's going for our family.
Kids watching Netflix for kids TV shows.
Our 7-year-old and 4-year-old watch the bulk (if not all) of their TV on Netflix. From Garfield to Bratz Babies (my fave) to Rango (my wife's fave), the kids watch all their content here. But, much like us, they're watching less (usually only before bed on weekend nights and weekend mornings).
Watching more TV series.
This has went both ways. I feel like I'm watching less TV, but it's FAR easier to breeze through seasons thanks to Netflix. I got through Friday Night Lights pretty quickly. I went through the first three seasons of Breaking Bad in about 3 weeks (I'm now on season 4–more on that in a minute). And, I'm looking forward to tackling Mad Men and Downtown Abbey next (and I'm playing around with Battlestar Gallactica right now).
Listening to podcasts again.
I've rediscovered a few of my favorite podcasts thanks to the Apple TV interface (which features podcasts), including the BS Report (Bill Simmons) and This American Life. Man I've missed Bill Simmons. This is usually good background noise when I'm working in the evening–and sometimes in the mornings when I'm in the office.
Buying more content on iTunes.
Wasn't sure how this would go when we cut. How much money would we spend buying content on iTunes? So far, not a lot. I've rented a handful of movies. Bought only one (although I think that'll go up soon). And, I've only bought one TV series so far (again, that'll go up in the fall with the new shows). But, experience wise, it's great because shows like Breaking Bad not only have the shows themselves but also DVD-like-extra "behind the scenes" episodes. Very nice.
Watching less TV.
Like I said above, we're watching less TV as a family, which was one of our goals at the outset. Yes, I do miss sports, but it hasn't been life-altering. I still saw the Masters (well, we were in Phoenix at the time). I still see some of the NBA playoffs (not a lot yet, but it hasn't bothered me). And, I still caught almost all the NCAAs thanks to the paid app on my iPad. And, I'm not missing watching the Twins this year AT ALL (if you live in MN, you'll know why).
Apple TV trumps Blu-Ray player (and it isn't close).
One of the biggest learnings so far is how great Apple TV is–and how horrible everything else is. We had a SONY player for about a day–and I promptly brought it back. We have a Samsung BLU-RAY player in our basement and I'm seriously giving thought to buying another Apple TV for the basement because I dislike the interface so much (and, for some reason, the Netflix shows break up a lot). We haven't tried Roku, but Apple TV is better than just about anything on the market that I have seen.
Antennae and installation totally worth it.
An antennae for our roof, and installation of that antennae, ran about $200. Not all the cheap, but not uber-expensive. But, so worth the money. I cannot stress that enough. Buy a great antennae. Find a guy you trust to install it. And don't monkey around with tinkering around with 35 antennaes and trying to intall them. I'm a huge believer in doing what you do well–and outsourcing the rest. Completely applies here.
Note: Photo courtesy of Billaday via FlickR Creative Commons.