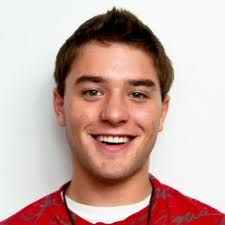 I'm unveiling a new feature on the Communications Conversations blog today–my very own podcast! But here's the thing, it's not really a podcast. More of an audio conversation. Why? I simply don't have the time to engineer a weekly podcast the likes of For Immediate Release or Marketing Over Coffee (at least not right now). Besides, I'm not sure anyone would listen to me talk for more than 3-5 minutes.
So, I'm developing a podcast that's much shorter–targeted at you, the busy PR/marketing professional. After all, most of you don't have time for another hour-long podcast, right?
My plan? Each week I meet with all sorts of interesting people. From students to pros with 30 years experience to coders, designers and entrepreneurs. I wanted a way to share some of those conversations with a broader audiences. Enter Audioboo–a tool I was turned on to by my friend, Patrick Rhone (a great podcaster in his own right). I'll be recording short interviews with some of the folks I meet with on a weekly basis. My hope is I can pull one interview together each week. We'll see how it goes.
I thought I'd start with Grant Spanier–a student at the University of St. Thomas and someone I've been impressed with for a couple years. I met Grant while speaking to a UST class a couple years back. Since then, I've been tracking his progress. And, believe me, it's been worth tracking. Here's a short, three-minutes snippet of our conversation last week.