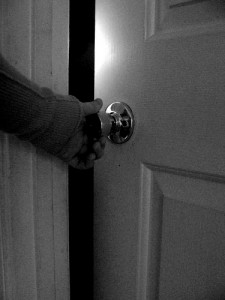 We all know today's marketing and PR landscape requires us to think differently about how we meet our clients' needs. Traditional tools and tactics are no longer enough. You need to consider and integrate emerging media into your plans.
But, suggesting plans and hoping clients take action isn't going to cut it. Organizations need consultants who can help them enact real change and navigate complex business situations. They need people who understand multiple different disciplines–not just one. And, they need counselors who understand business–inside out.
That's why I've decided to officially start my own consultancy, ACH Communications (I know, sexy name), starting on Monday, Oct. 12.
Seems like an odd time to take this kind of risk, doesn't it? While I can't argue that point, I've never been one to do things the conventional way. I've never been a big status quo guy. I like to zig when other zag. It's what keeps life interesting, right? All I can tell you is it feels like the right thing to do. For me. For my professional life. And, for my family.
I worked for a CMO in a previous life that had a quote on her door that has stuck with me all these years: "No pressure. No diamonds." If you want all life has to offer, you need to take a few risks. Jump into the deep end.
Well, I just did a great big cannonball. And, I couldn't be happier.
Now, I would have never got to this point without the help of some incredibly supportive people. Most notably, my wife. Let me tell you, there's no way anyone pulls this off without the support of their spouse. I got lucky. Angela's behind me all the way.
But, the following folks have also played a major role in my decision-making process the last few months.
* Jen Wilbur and Kellye Crane, who helped me understand the nuances of starting my own consultancy when I was just hatching the idea. Both offered up their advice and knowledge freely. Without question. Time and time again.
* Amy Mengel, whom I feel like I'm going through this experience with together. See, Amy's launching her own business, too. I'm actually secretly hoping I'll have the chance to work together with Amy on a project or two in the near future.
* Paul DeBettignies, Greg Swan, Melanie Boulay Becker and Rick Mahn. My local sounding boards, Paul, Greg, Melanie and Rick have offered advice at times, put me in touch with key folks and pushed me along the way. I most likely would not be doing this without the help and encouragement of these four people.
* Candee Wolf, Shelli Lissick, Brian Bellmont, Jen Bellmont and Bob Rumpza. My first clients! A PRSA colleague, Candee and I have worked before in a prior life. And I've come to value her advice and judgment not only as a client and colleague, but also as a friend. And, I've had the distinct privilege of reconnecting with a former college friend in Shelli Lissick. And now she's introduced me to three other wonderful folks in Brian, Jen and Bob. Really looking forward to working with this crew in the months ahead.
* David Mullen, Rachel Kay and Lauren Fernandez. Nothing specific, but these three have been great sounding boards and idea generators for me over the the last year. And, I've come to truly value their friendship and insights on a number of topics and angles relative to my new business.
If you're reading this post, chances are we've chatted before either online or off. As a solo consultant, my business will live and die by word of mouth. In essence, my marketing plan is you: My community. My work will speak for itself. I believe my name will be my biggest competitive advantage. And, at the end of the day, I think that will be pretty darn powerful.
But, I need your help.
So, if you're interested in helping me out–either now, or in the next month, year, 5 years–please do one of the following:
* Refer business my way. Plain and simple. Read more about my services and capabilities here. This is really where you can help me the most. Again, you are my single most important marketing tool.
* Need an engaging speaker for an upcoming conference? While I'm no Chris Brogan, I can speak to a number of issues, challenges and trends in the PR/social media industies. In fact, I'm speaking or moderating at the following upcoming events next month: Unsummit (Oct. 10), BlogWorld (Oct. 15-17); and MN PRSA Professional Practices Conference (Oct. 29).
* Know someone you think I should connect with? Send me a short note and connect me. I truly appreciate each and every lead and connection.
As I take this next step in my career, I can't help but think it never would have happened without all of you. My community. Over the last year, you've challenged my thinking, pushed me to new places and inspired me. Basically, you've played a huge role in making this moment possible for me today. So, thank you. From the bottom of my heart, thank you. And I hope to do the same for you sometime very soon.