Influencer outreach. Its still one of those tactics that's often talked about by companies and agencies, but rarely executed well.
How do I know? I get the pitches. And, I hear/read about other people getting the pitches.
Most influencer outreach is horribly executed. And, it's hard work.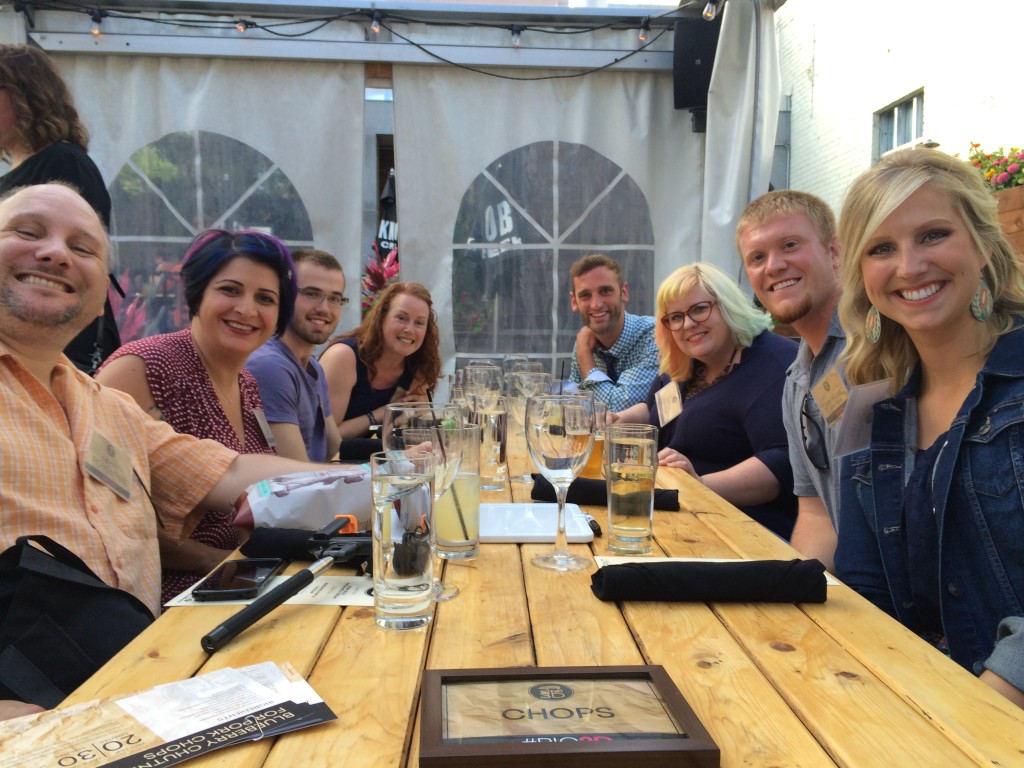 It's time consuming. It's heavily predicated on long-standing relationships. And, it's risky.
But, when it's done well, it can be a boon to companies and clients.
Now, I don't toot my own horn very often on this blog. In fact, I can't remember the last time I shared a client case study on this blog (OK, it was Bike Walk Move a couple years ago).
But today, that's exactly what I'm going to do. Because I am so damn proud of a project I worked on earlier this year with broadhead (a local MSP agency) and the Minnesota Pork Board (to be clear, broadhead contracted me to help with this project; they are the primary agency with the MN Pork).
Let's break this case study down in simple terms:
The challenge
To engage "urban foodies" across the Twin Cities with pork farmers to talk about the range of issues (some quite controversial) surrounding pig farming.
The strategy
Create a local event where we could facilitate an active conversation–both offline and online–between these "urban foodies/influencers" and pork farmers in a more fun and informal setting. We also wanted to drive more online conversations through a hosted Twitter chat with a local Minneapolis influencer who was attached to the local food scene.
The strategy within the strategy
Typically, we would have started our influencer event by targeting an A-list group of local influencers. That wasn't necessarily our strategy. Instead, we hypothesized there were three key ingredients to a successful event:
1)  Procure one A-list online celebrity-type in the food space to serve as our emcee for the event, and our co-host for the Twitter chat (and pay that person, if necessary).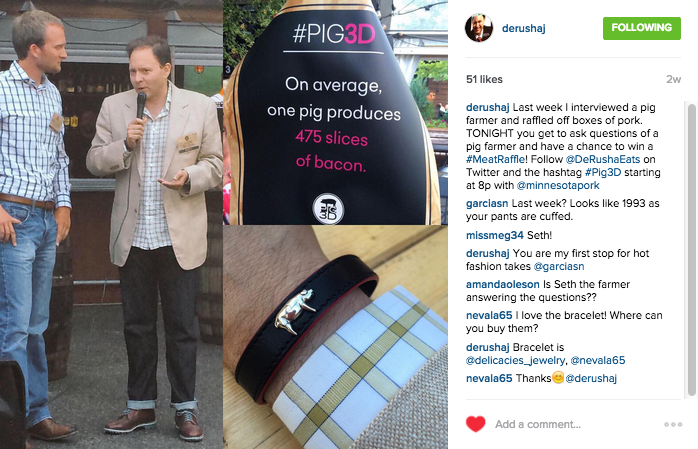 2) Instead of targeting A-listers who are over-harvested and not quite as engaging online as they'd have you believe (and, keep in mind, influencers we'd probably need to pay to engage), we decided to target that next level down. The real "urban foodies" who had fewer followers, but were among the most engaging folks across the Twin Cities.
3) Host the event at a high-profile, can't-miss venue that is firmly attached to the pork industry.
The execution
We started by searching for a venue. Again–the venue had to be well-known, hip and also be connected to the pork industry. We could have went with more benign option (an event space like Aria), but we instead chose a local restaurant with an amazing outdoor experience: Butcher & the Boar. We chose this venue because:
1) They were connected to pork–featuring it like no other restaurant in town.
2) They had a fantastic outdoor space we could use to hold the event (see below).
3) B&B has that "it" factor right now. It's a top-flight restaurant in Minneapolis and we knew we could use that as a draw for our targeted influencers.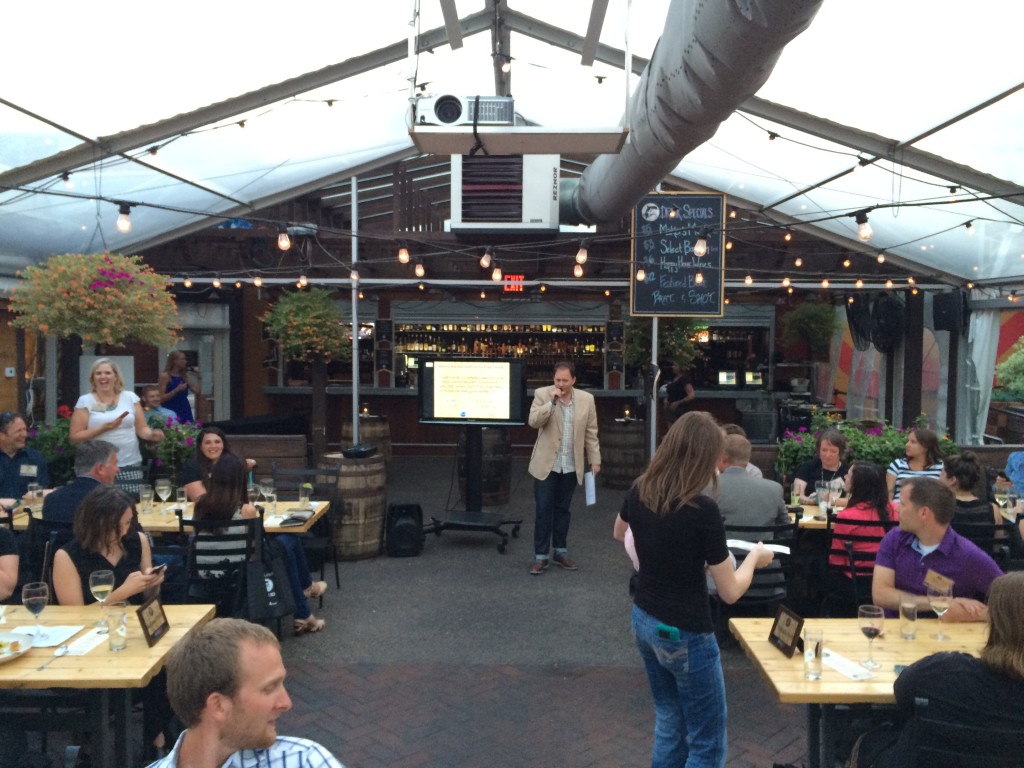 We then began the process of researching our influencers. Remember, we weren't targeting "A listers." Instead, we were targeting more everyday folks. The real urban foodies. As I thought about it, I really wanted to target people like me! After all, I am an urban foodie. My wife and I live in south Minneapolis and dine at many of the restaurants that are named in list after list of must-hit restaurants. Sure, the list included a few food bloggers and media folks (Amanda Paa and Crystal Grobe, for example). But, for the most part, these were ordinary, everyday folks with a bit larger social footprints than most. People like Lindsi Gish, Maggie Lamaack and Mykl Roventine.
Then, we needed to think about how we were going to approach them. What was in it for them? Why would they attend? We figured many of these people didn't get pitched that often. So, we played up the exclusivity angle of the event (an invite-only evening on the B&B patio). We played up the food and drinks (again, B&B is a hugely popular place in Minneapolis). And, we played up the fact that it was going to be fun (trivia and a meat raffle! More of that in a moment). Pretty tough to say no to a free night out at one of the city's top restaurants? In return, all we asked was that they tweet and Instagram their evening, as they saw fit. Nothing more (just like Laura Fitzpatrick did below).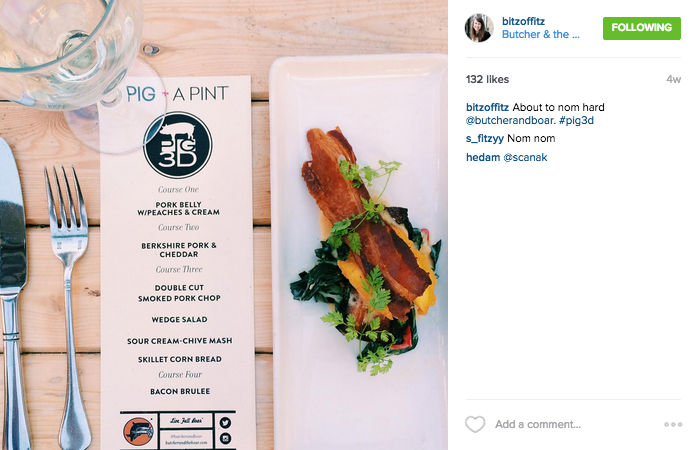 Next, we had to find an emcee. A straw to stir the drink, if you will. But again, it had to be someone who was connected to the Twin Cities food scene. WCCO's Jason DeRusha came to mind immediately. Not only was he an "A list" food influencer in town, I had also seen Jason emcee events before and he was outstanding. I had lunch with Jason to gauge his interest (at Revival no less!), and a couple weeks later, we were making the official ask. Keep in mind, we did pay Jason.
Next, we started to map out the event "run of show". What would we actually do at this event? We knew we wanted to facilitate conversations between the influencers and the pig farmers. But, we also knew we needed to make the event fun! So, we started with a good 30-45 minutes for drinks/introductions. And, we wanted to give people enough time to get to B&B on a Monday night after work. Next, Jason kicked things off with a few quick introductions and B&B chef, Jeff Kipp, also took a few moments to talk about the restaurant and how they work with local farmers to source their pork. Midway through dinner, we then started the trivia (my partners at broadhead had the idea to include trivia as part of the evening–brilliant!). We had questions around pop culture (which hit on the influencer's interests) and also pig farming facts (which opened up the conversation about pig farming). This came to life a bit more because we organized seating for the event pairing pig farmers with specific influencers. Finally, we also included a #meatraffle at the end of the evening where we selected a handful of lucky influencers who walked away with a box full of pork (straight from the pig farmers' farms in attendance).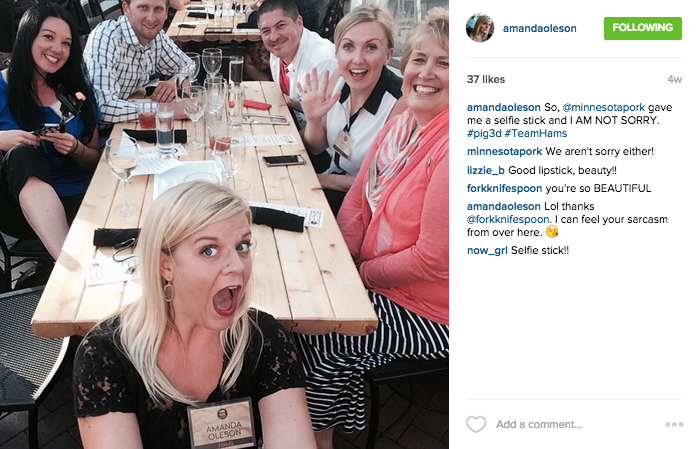 Finally, we organized a Twitter chat a week later with Jason serving as the guest host. We scripted out the entire chat featuring six questions that got at the heart of some pretty "meaty" pig farming questions. We then asked a number of pig farmers to participate, as well as our influencers (if they had time). We extended our reach by asking Jason to promote the chat in advance–with the carrot of another #meataffle where we'd give away a few more boxes of meat.
The results
The #Pig3D event at Butcher & the Boar drew:
274 tweets (using #pig3d hash tag)
80 Instagram pics uploaded
49 Facebook pics uploaded
1,477,565 impressions
We even trended on Twitter: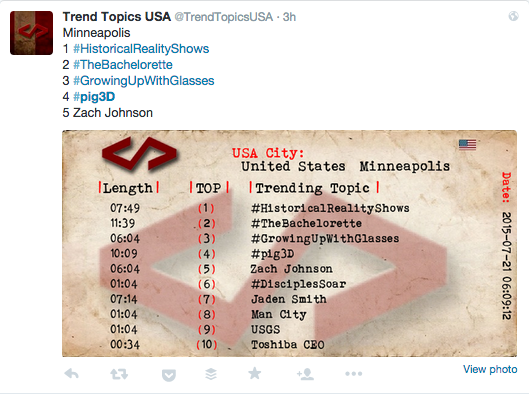 And, most importantly: Six influencers are in process of setting up farm visits with our pig farmers (the big win of the evening)
These tweets/posts give you a glimpse into how the evening went: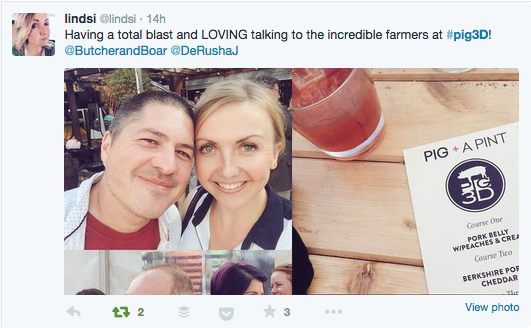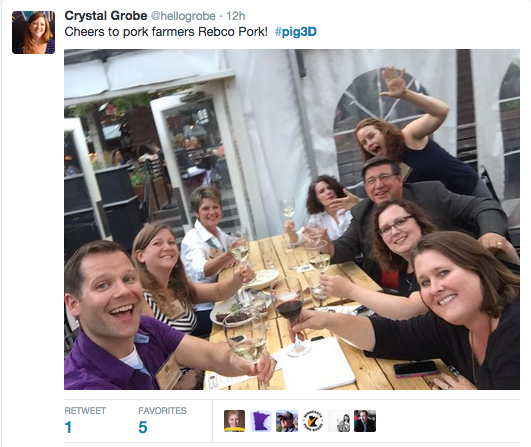 The Twitter chat drew:
518 tweets
1,577,994 impressions
And again, some great discussions between urban foodies and pig farmers (in this case, the anecdotal tweets probably were a better "metric" than the hard-and-fast numbers).



All in all, two really successful events. I know the metrics aren't all that impressive when you compare them against some of the national influencer outreach campaigns and Twitter chats we've seen over the years. But, keep in mind, we were just targeting urban foodies in the Twin Cities. That's a much smaller audience–and considering that, our metrics came out way ahead of what we were expecting. More importantly, the MN Pork Board was thrilled with the opportunity to open up real conversations with those urban foodies–and they will have the chance to get a few of those folks on their farms in the weeks ahead for a visit.