FOR IMMEDIATE RELEASE (tongue firmly planted in cheek)
Arik Hanson
ACH Communications, Inc.
arik@arikhanson.com
ACH Communications unveils groundbreaking new web site
New site promises to usher social media and digital marketing consultancy into the 21st century
MINNEAPOLIS, MINN.: ACH Communications, a Minneapolis-based social media and digital marketing consultancy, introduced a new, fully-featured web site to the marketing and PR world this week at www.arikhanson.com. The new site represents a significant upgrade for the company and promises to result in an enhanced reputation for the firm.
Principal of ACH Communications, Arik Hanson, had this to say about the new site, "It's got a fresh, clean look that I think visitors will truly appreciate. It's the most user-friendly arikhanson.com yet!"
The newly revamped site includes a host of new features and pages:
State-of-the-art home page slider showcases world-class photograhy (courtesy of Erica Hanna and MIMA) that accentuates the user experience.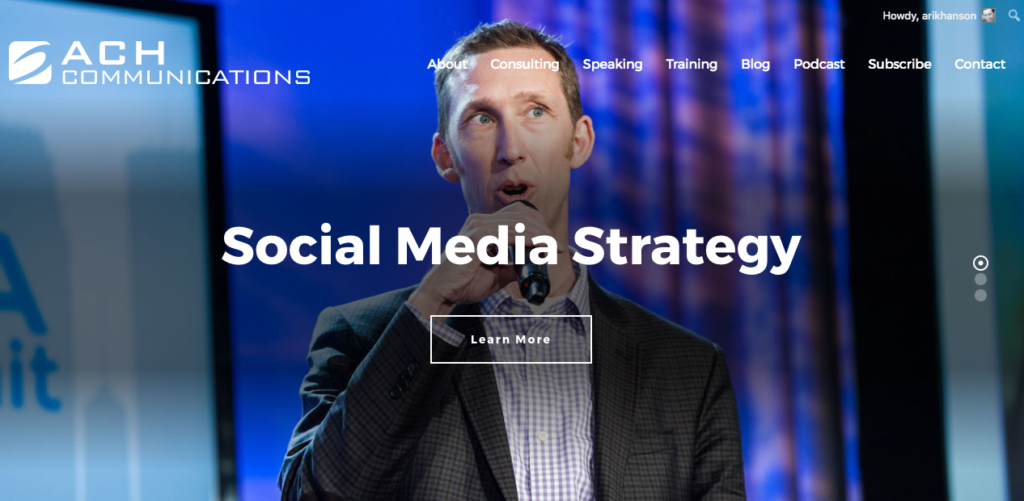 Cutting-edge client ribbon bar half-way down the home page features a long list of ACH Communications clients.

Innovative "Start a Project" button allows visitors to contact ACH directly to start a working relationship.

Other new pages on the site include: a training page devoted exclusively to the new "sparked"social and digital training program that begins Nov. 4 at The LAB in downtown Minneapolis; a podcast page featuring recent episodes of the world-renowned Talking Points Podcast; and a blog page showcasing the now more than a 1,000 posts written for the newly minted Talking Points blog (formerly Communications Conversations).
The site was developed in partnership with Flex Creative in Lakeville and includes photography from Erica Hanna and MIMA.
About ACH Communications. ACH Communications is a marketing and communications consultancy that has been driving business results for clients since 2008. With more than 20 years' experience in traditional and digital marketing, communications and public relations, ACH brings seasoned, strategic expertise to help today's leading organizations, including Fortune 500 companies like Select Comfort, Walgreens, General Mills, Toro, Cargill and Ingersoll Rand, define and deliver on their marketing and communications goals through the right mix of tools and strategies.
###