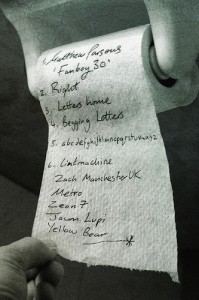 If you're a new reader to Communications Conversations (thank you for stopping!), you'll soon learn I'm a huge fan of lists. I think they're tremendous community building tools–and great resources for all.
But, before I launch into my full rant, read the entire post over at my friend (and newly minted PR Readers' Choice winner!) Gini Dietrich's blog, the Fight Against Destructive Spin.
And, please add your opinion to the discussion over on FADS!