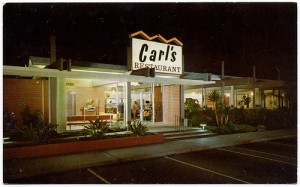 This past weekend, I had a date with my wife. As usual, we didn't quite know where to eat. Living in the city, we love to hit local haunts like Busters on 28th, El Meson and Broders. But, sometimes we like to branch out and try something new. How do we find a new spot? I solicited ideas on Twitter (thanks everyone who responded). We frequently get referrals from friends. But, the easiest way (obviously) is to hop online and start searching.
Having visited a number of restaurant Web sites over the years, I'm consistently surprised by the lack of attention to the customer experience.
Flash sites, PDFs of menus and no easy contact information. These are just some of the holes I've noticed on restaurant Web sites. These are all also critical areas to a restaurant's success online.
So, why is it so hard? I'm willing to bet restaurants aren't all that much different from corporate America. Having lived that life for many years, I know at the corporate level, you tend to become insulated in your world–not your customers. But, restaurant owners, it's imperative you start thinking like your customers.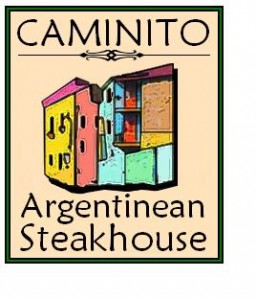 I know time is short for you, but think of the time you spend as a critical investment in your future. I mean, look at Justin Levy. He owns a thriving restaurant in Massachussets: The Caminito Brazilian Steakhouse. His site is easy to access. Menus are readily available without extra clicks. He has his own blog (the appropriately named, Prime Cuts). And he encourages customers to Yelp about his steakhouse right on the Web site.
OK, so maybe Caminito has a distinct advantage with a social media enthusiast as one of its owners. What can other restaurants do? Here are a few quick and easy tips:
* Don't use PDFs. Even though they are searchable content (thanks for the heads up Ed Borasky), they still don't provide an optimal customer experience. Just too many clicks. Too much work. Remember, you want to make it as easy as possible for your customers to get the key information (read: menus) they need–fast–when they visit your site. And most people come to look at your menus.
* Incorporate user-generated content. Why not empower your customers to post content to your site on your behalf? Customers take photos of special experiences (birthdays, anniversaries, etc.) in your restaurant every week. Why not give them a forum to post those pictures? Or, what about those customer comments you get from folks on the cards you slip in with the check? Post those online (with permission). Or, like Justin, ask folks to post comments on Yelp.
* Use new tools like Four Square to build loyalty. OK, so not everyone is on FourSquare. In fact, few are. But, those people are usually key influencers. Why not facilitate a little competition among those folks and sync up what you're doing online with traditional tactics? Maybe you encourage your customers to play FourSquare right in the menu? Offer a free drink or special offers to the "mayor" of your restaurant? Many ways to build loyalty with this new tool and foster that word-of-mouth you so desperately seek.
* Don't forget SEO. Maybe the biggest opportunity for restaurants. If your restaurant Web page doesn't pop up on the first page of a Google search, you're operating at a distinct disadvantage. Think about simple things like title tags, key words and meta tags. But, also think about optimizing the content you post on social networks like Facebook, Twitter and YouTube. Finally, think about starting a blog. The SEO benefits alone would be worth it (remember, Google LOVES blogs). Just ask Mr. Levy…
Note: Photos courtesy of RoadSidePictures and Justin Levy via FlickR Creative Commons