Two weeks ago, the eyes of the world were on Minneapolis during Super Bowl week.
And, among other things (including a fantastic game), that meant brand activations. At parties. At Mall of America. And, at Super Bowl LIVE in downtown Minneapolis.
One of my clients (my longest-running client, in fact) was particularly active that week with two big brand activations on Super Bowl LIVE and a number of other brand milestone events throughout the week. Needless to say, it was a huge week for Sleep Number (although, to be clear, I was not involved with the work described below).
So, I thought it would be interesting to hear from one of the team members at Sleep Number about what they did, why and how it all worked out–and I thought Chanel Schmidt would be the perfect person to talk with. Chanel's only been with Sleep Number for a year-and-a-half, but in that time she's emerged as a true star for the social media team. Let's hear from Chanel about Sleep Number's plan and approach during Super Bowl week.
First, could you talk a little about your role at Sleep Number and your primary responsibilities?
I'm Chanel Schmidt, Sleep Number setting 35, and I'm a social media + influencer specialist at Sleep Number. My primary responsibilities are running our influencer marketing program, and also contributing to social content creation.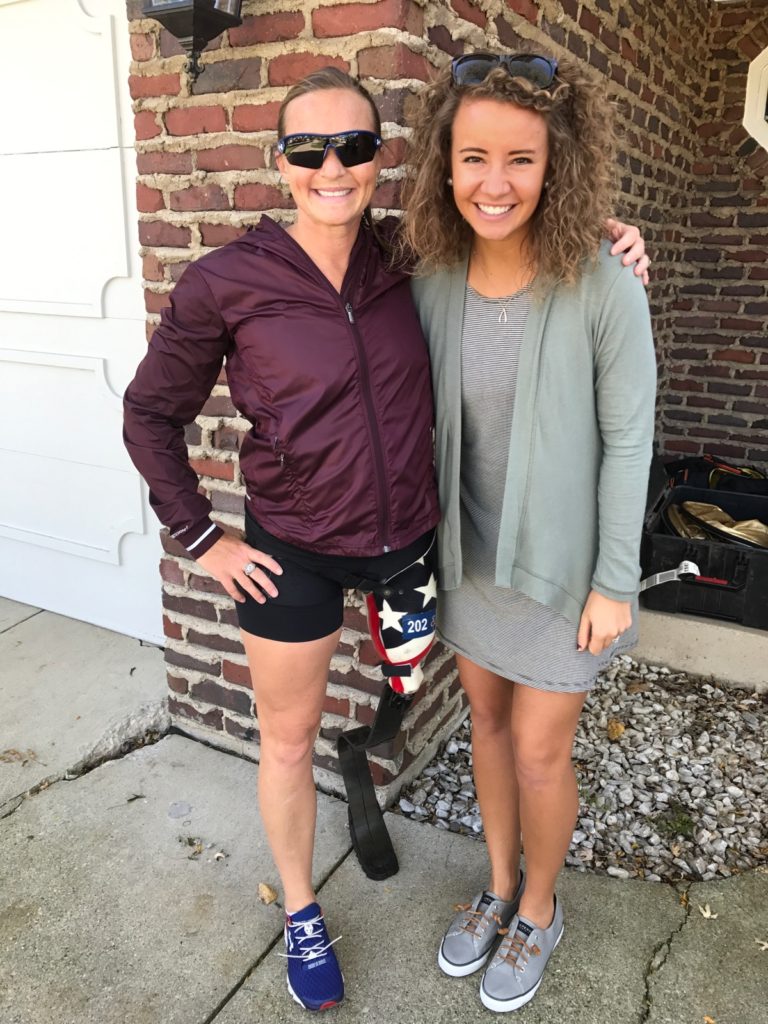 You had quite the week earlier this month. Sleep Number was seemingly everywhere during Super Bowl week! And you were a big part of that from a social standpoint. Can you give us a quick run-down of everything Sleep Number was involved with last week during the Super Bowl?
The entire team had a blast during Super Bowl week, and the many weeks and months of planning that preceded it. When you go into a project as big as the "Big Game," it takes an exponential degree of planning, organization, and executional excellence. That's what the team did. I'm lucky enough to play a role on that team and to be surrounded by such talented, socially savvy people. It makes content creation on-the-fly so much fun. Sleep Number HQ and all of Downtown had an energy to it that I hadn't experienced in the workplace before!
We spent the entire Super Bowl week, and the game itself, live covering from our Social Command Center. That allowed us to monitor conversations in real-time and jump in where it made sense from a brand perspective. For instance, when "#MNnice and "#NiceOff" started trending (as a challenge for local brands and businesses to welcome folks to the Bold North—a.k.a. the frozen tundra), we were able to work cross-functionally to give away blankets to freezing fans. In less than 24 hours' time, we compiled blankets, assembled our "Blanket Brigade," walked to Nicollet Mall to give them away, and created social content from it. This required input from many teams: Product, Legal, PR, Social, the list goes on. Those who received the blankets were absolutely overjoyed, and we were able to get some great imagery to tell that story through social and contribute to the trending conversation.
From a social perspective, what was your overall approach? What did you hope to accomplish based on everything else you had going on from an experiential and brand marketing perspective?
We wanted to represent our brand—and Minneapolis—in the best, most engaging way. That meant we had to amplify all of the amazing activations that were happening at Super Bowl Live experientially through social—so consumers that weren't present could feel like they were still a part of it all, and people that were there could relate/reflect on it.
What worked best for your team last week? What really exceeded your expectations? Were there any surprises? Things that popped up that you took advantage of that you didn't see coming?
The biggest surprise activation was the blanket giveaway on Nicollet Mall. That worked very well for us. We also capitalized on how cold it was to other degrees (pun not intended)—really hitting home on the #BoldNorth theme, creating engaging content that freezing fans could relate to.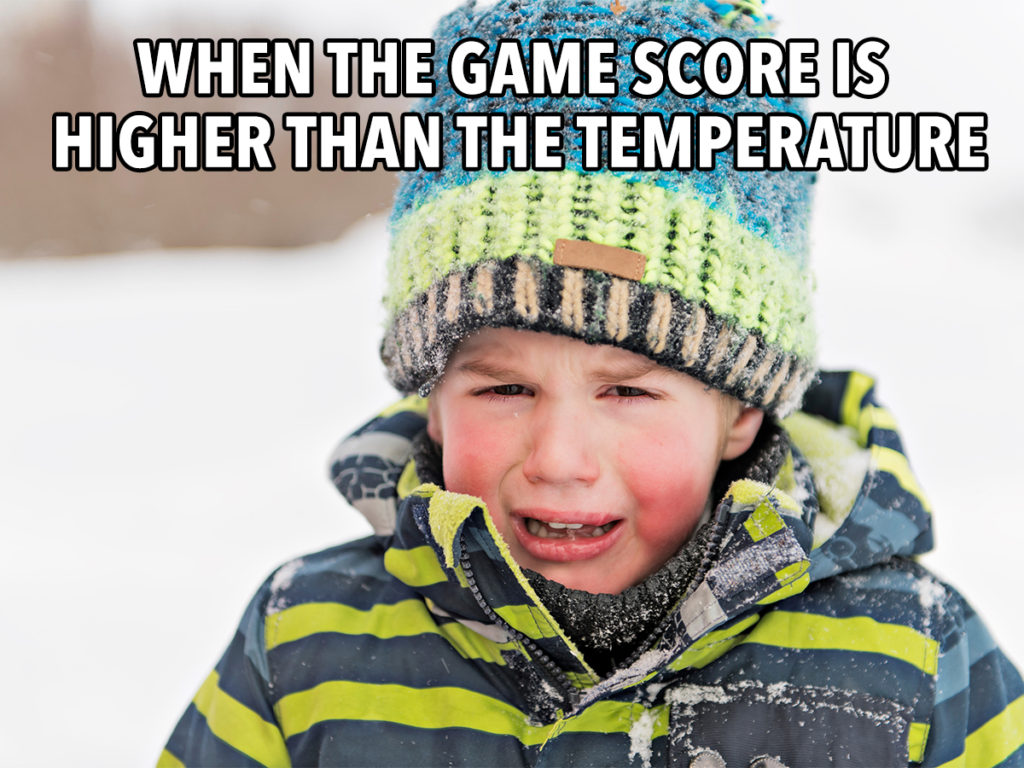 You also emcee'd two Facebook Lives during the course of the week—I thought you did a great job! But, I always tell folks it's an easier job than it looks—especially when it's done well. First, how were you feeling going into what I believe were your first FB Live jobs? And second, can you talk a little about your team's process and how you guys prepare for a Facebook Live at that level?
It definitely is not as easy as it looks (though I'm not completely convinced yet that I made it look easy 😉 ). The team knew that Live Video would be a great content integration to reach and draw people into the excitement of Super Bowl Live. We started brainstorming what we could showcase via live video, and our event activations on Nicollet Mall seemed like the most logical way to pay it off. We had a phenomenal virtual reality experience game at our booth, and we wanted people to know how it worked and why they should come visit.
To be completely transparent, there wasn't a ton of pre-planning beyond that. Once we decided what we wanted to capture, we made it happen within a 2-hour timeframe. Something our entire team is so great at is thinking creatively, yet in a nimble, agile way. Given the fast pace of the social/mobile environment, you need to be able to work quickly and efficiently and respond to trends and opportunities in real-time. We needed someone to step up and emcee the live videos, so I volunteered—it helps that I'm extroverted and used to being on stage. For me, it's all about taking risks where they need to be taken when it benefits the team, and giving your best effort in every situation, and letting the chips fall where they may. The stakes are always higher when it comes to live video, since there isn't a way to edit anything that comes out of your mouth. Luckily, it all worked out and we saw some great performance on the videos!
You also had a number of celebrity activations last week with Brad Paisley, Harrison Smith and Terence Newman. How did you guys bring those activations to life from a social perspective?
Again, we worked cross-functionally with a lot of different teams to bring it to life through social. Our goal was to amplify anything that felt relevant to our community or the general population, and celebrity appearances are great ways to gain broad interest (see: influencer marketing J). We featured their experiences in relation to our brand. For instance, Brad Paisley visited our virtual reality booth and played the game, followed by a pop-up concert at our Sleep Number store in the Mall of America and a Media Party later that night. MN Vikings players Harrison Smith and Terence Newman participated in radio interviews on media row, and we featured those segments as well. We also added Facebook Live videos into the mix wherever possible. They are all fantastic individuals, and great representatives of our brand and what we stand for.
We also announced a brand new partnership in the same week: Sleep Number is now the Official Sleep + Wellness Partner of the NFL. We know sleep plays a crucial role in an athlete's success—their ability to train, recover and perform at their best on and off the field. To echo Shelly's words, we are all so excited to make a difference through better sleep for these world-class athletes. To help amplify the announcement, we live covered a press conference between Sleep Number's CEO Shelly Ibach and NFL Commissioner Roger Goodell, and created a robust amount of social content to spread the word.
Last question: Career highlight so far? This has got to be right up there.
Super Bowl week was definitely one of them! Some other highlights for me include getting the opportunity to work with awesome people like Gwen Jorgensen, Melissa Stockwell, Sarah Hendrickson, and the list goes on. It's a sweet thing to build genuine relationships with people that have such inspiring journeys, and helping to share their stories through our brand's channels is truly life-giving.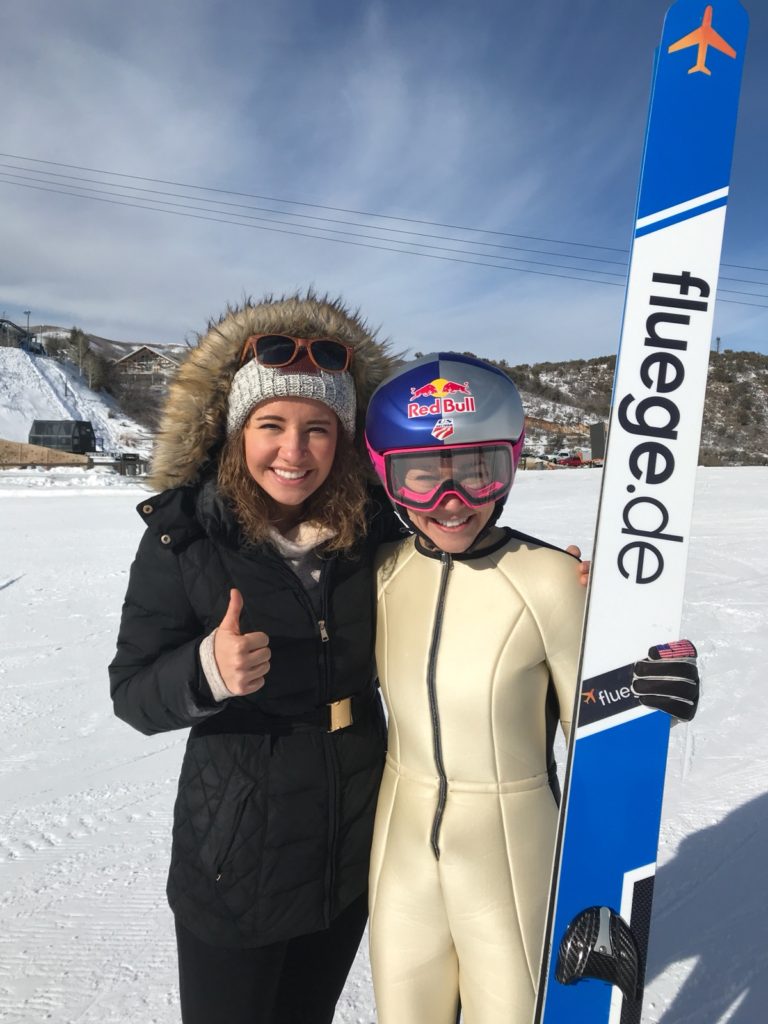 The other highlight (because really, do I have to choose just one?!) that's been consistent throughout my time at Sleep Number is the people—my teammates. They'd go the extra mile for anyone. You'll find that standard across our entire organization; it's in our DNA. I can't imagine working anywhere else!