A couple weeks ago, I was invited to a small, unique event at the Verizon "Concept Store" at the Mall of America. I say "unique" because it was pitched as a red carpet event where Verizon would show off its latest holiday technologies and gadgets.
Now that's a different approach, I thought. And, I happened to be recording a podcast with Kevin Hunt at the Mall of America right before the event, so the timing worked out perfectly.
I'm no tech blogger, so I wasn't going to blog about the event from that perspective. But, I thought the red carpet strategy was an interesting approach from a large company like Verizon to roll out its newest holiday products.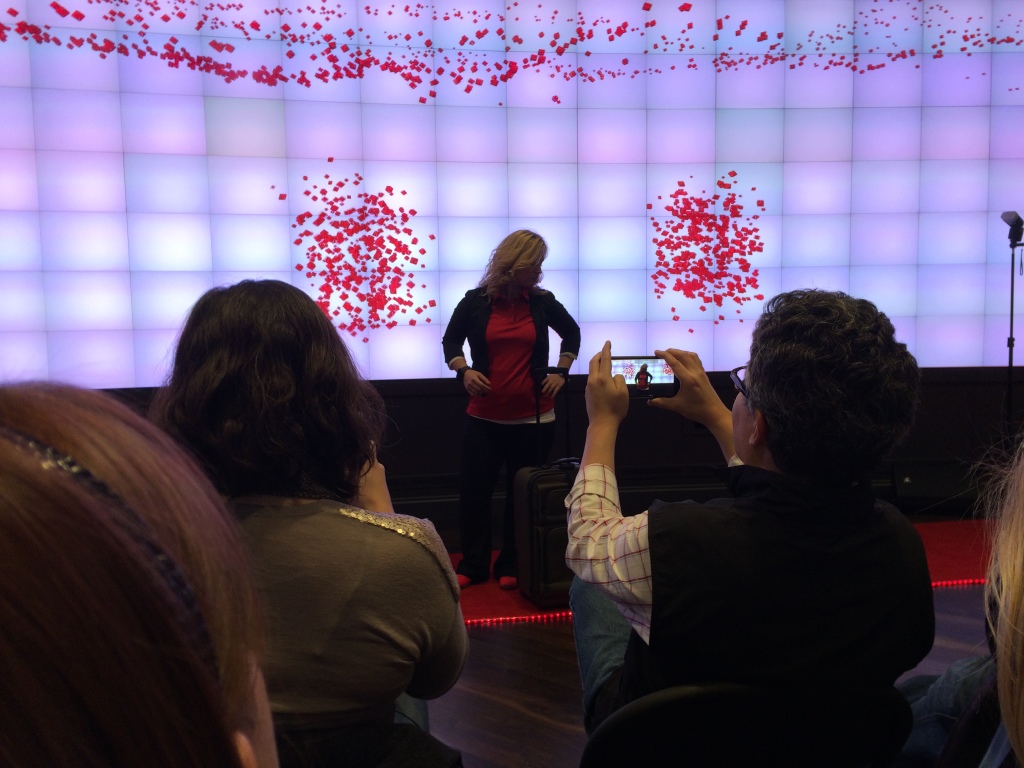 Here were my general thoughts, impressions and takeaways from the event (from a PR planning perspective):
Invite influencers–but don't discriminate too closely
When Verizon pitched me initially on this event, I was kinda perplexed. I don't talk about tech all that often. I'm a PR/marketing blogger. But, the more I thought about it (and saw who else they were inviting), it started to click. They didn't have to limit the list to JUST tech bloggers. Why not open the list up to all sorts of local "influencers?" After all, virtually everyone is a target for the types of technology they were rolling out on the red carpet.
Get Verizon employees involved
Instead of hiring actors (or stand-ins) to showcase the Verizon products, they simply let their employees do it. And, largely, they seemed to have a lot of fun with it. Simple idea, but a really nice way for the Verizon folks to get those local store employees more engaged with media and local influencers.
Make the red carpet fun!
Verizon really did have fun with the red carpet idea. They had people showcasing drones, waterproof technology (using a fish tank, which was kinda fun) and even 'smart' soccer balls. They even asked local media personality, Alison Kaplan to emcee the event, which I thought was pretty smart (instead of having the Verizon folks do it). I even heard local tech columnist and friend, Julio Ojeda-Zapata say afterward, "This was definitely a first for me. I don't get too many 'firsts' anymore."
So, overall, I really thought Verizon did a nice job with this event. If I had any constructive feedback, it might be to showcase fewer products (man they flew through a lot in 20 minutes). And, maybe have a little more fun with the GIANT screen behind the red carpet. But, that's really nit-picking.
I also had a chance to ask Karen Smith, PR manager with Verizon (Great Plains), a few questions about the event. See below.
How did you measure success for an event like this?
We consider the event a great success – both in attendance and in media and social coverage of the event. And, it was fun! Everyone had a great time.
What was the general approach going in?
We were looking to do something to celebrate the one-year anniversary of Verizon's first Destination Store at the Mall of America. It was Nov. 21, 2013 that the store had it's first official full day of business after a national announcement. We also wanted to preview Holiday Tech gadgets because of the slew of new devices available this year. And, increase knowledge of all the lifestyle smart accessories now available and our hands-on store design.
I thought you had a good turnout in terms of media/influencers–what were your expectations?
We wanted to have a minimum of 15 people at the event. We had RSVP's from 20 and 18 came (two emailed that they had gotten ill and were not able to come). We had a mix of media and bloggers at the event, which was also a goal.
Seems like the Verizon employees were having fun–was this an employee engagement play, too (in a small way)?
We did leverage the expertise of some of our store employees who are "experience and solution specialists" and they had a great time participating in the show.  I think now other employees would be anxious to be involved in future events!
I noticed Albert Maruggi there taking video–how do you plan to use the video you captured at the event? Or, maybe you've already used it!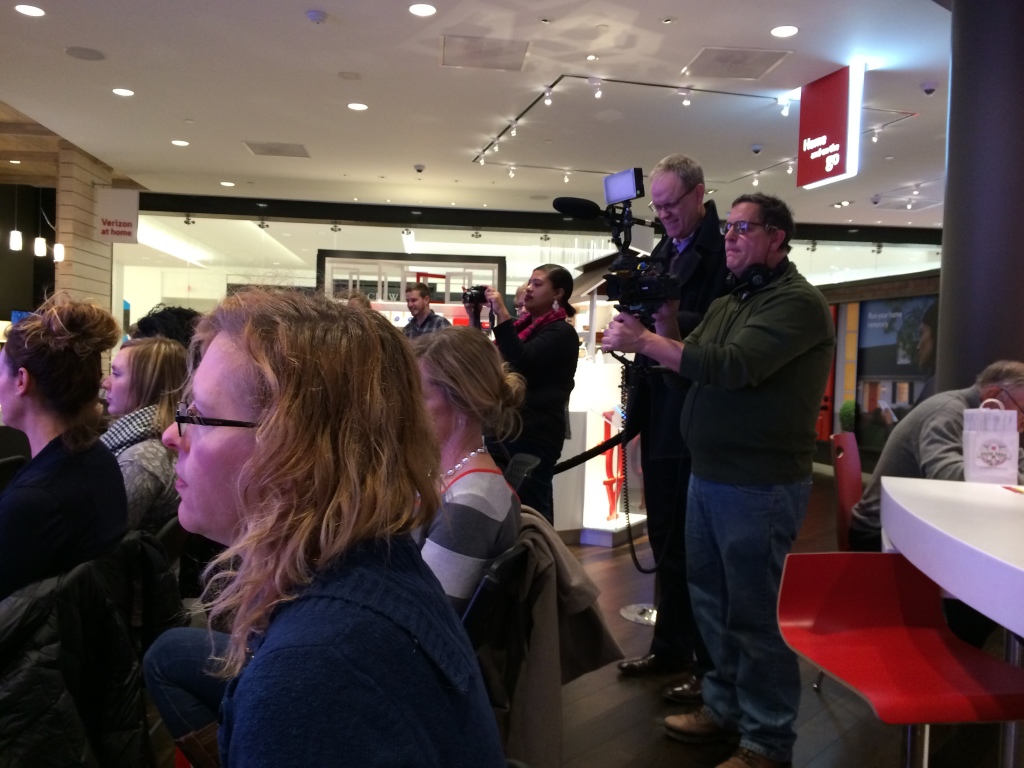 Verizon has two content creation blogs – for the 15-state Midwest area at vzwmidwestarea.com and nationally on our website at news.verizonwireless.com. Albert was shooting video for a Midwest Area blog post about the show interviewing some of the attendees. 
I noticed influencers from all walks of life at the event–not just "tech influencers." What was your thinking when selecting "influencers" to reach out to? How did you conduct the outreach?
You are correct – we have worked for years with tech bloggers but we also work with various lifestyle bloggers because wireless devices are now used in facets of everyone's life (or could be!).  The Destination Store is also a Tech playground where products are in "lifestyle zones" and many of the bloggers had never been to our experience store.  We had met most of the bloggers or worked with them before and we knew the event would have something for everyone. 
Anything else to add?
We asked Alison Kaplan (Arik note: For those not in MSP, Alison is a local media personality/journalist) to emcee the show as she had attended events with the original store opening and is the Mall of America expert as well. We hoped to create a buzz for the Holidays and for Tech Lifestyle Fashion and use of the #VZTechHoliday hashtag.
Finally, I think the event showed our operations team and store general manager that we can have an event successfully in the store while it is open to the public.  We usually have three or four free wireless workshops every day at the counter area behind the chairs.  But the space is large enough to accommodate a live event and the red carpet and lighting added a nice touch.
One of our takeaways is the backlighting from the  27-foot brand focal wall killed a lot of the bloggers candid snapshots!  The wall is interactive, if you ever stood in the foot prints and waved your hands, and we were not able to turn it off. We also would have the second public fashion show that ran Thursday night at 7 p.m. on a Saturday – now that we have had the event a crowded store would not be an issue.