List posts are a dime a dozen in our industry. I've written about this "phenomenon" before. Most are geared strictly to procure clicks. Very few, on the other hand, are designed to be resources for the reader.
But, that's exactly what I wanted to do today.
And my angle–corporate blogs. You see, whenever I see any kind of list post involving corporate blogs, the same corporate blogs keep popping up: Coke, Whole Foods and GE come to mind.
But, you RARELY see a Minnesota-based corporate blog on these lists. Which is strange, because Minnesota is home to 17 Fortune 500 companies. And, we're home to many other companies right on the cusp of making that list.
So, I started thinking about the corporate blogs I knew about in Minnesota that should be on such a list. Taste of General Mills, for sure. And I know Sleep Number (client) and Cargill (client) both have blogs that should be on a list. There must be more.
Turns out, there are a LOT more. Which will probably surprise no one living in Minnesota.
Today, I thought I'd merely list out all 57 corporate blogs I could find that are based in Minnesota. I'm sure there are a slew I've missed–please share a comment below and I'll add them to the list.
This is designed to be a resource for us all. Use it as a barometer. Use it as a muse. Use it as fodder with your boss to build the case to build your own corporate blog. Whatever the case, I just hope you can use it. Again, not looking for clicks–merely looking to be helpful and provide a community resource.
 Science & Technology/Manufacturing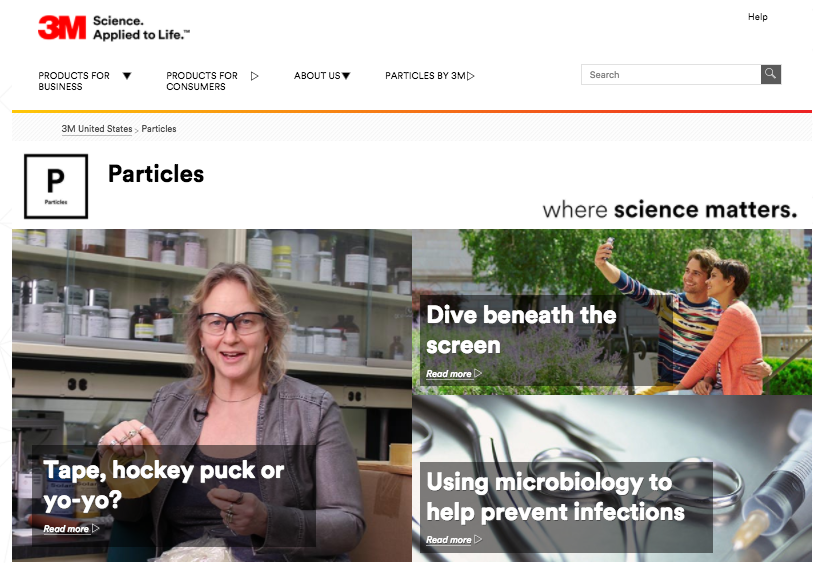 3M: http://www.3m.com/3M/en_US/particles/
Stratasys: http://blog.stratasys.com/
Bio-Techne R&D Systems blog: https://www.rndsystems.com/blog
Novus Biologicals: https://www.novusbio.com/antibody-news
Proto Labs: https://www.protolabs.com/resources/blog/
Digi: https://www.digi.com/blog/
SPS Commerce: http://www.spscommerce.com/blogs/
Health care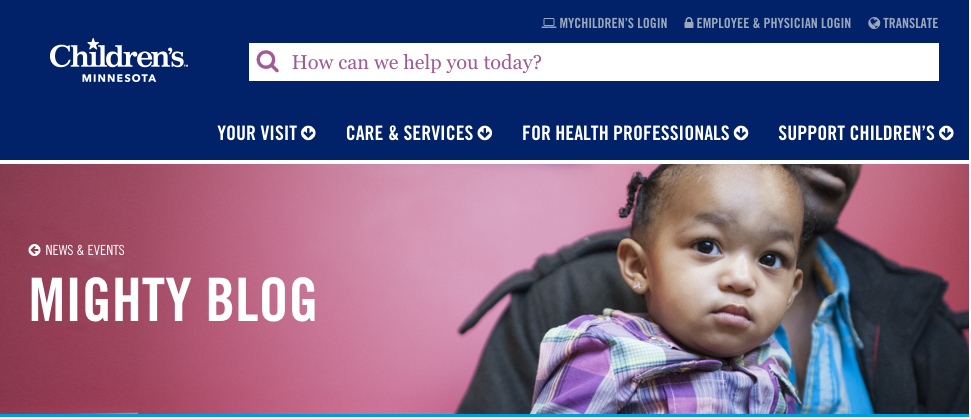 HealthPartners: https://www.healthpartners.com/hp/healthy-living/healthy-living-blog/
Fairview: http://blogs.fairview.org/
Blue Cross Blue Shield of Minnesota: https://blog.bluecrossmn.com/
Medtronic: https://www.medtronicdiabetes.com/blog/
St Jude Medical: http://media.sjm.com/newsroom/Blog/United-States/default.aspx
UnitedHealth Group (careers/employer brand blog) + its Optum's Health Care Conversation: https://healthcare-conversation.com/
Allina Health: https://www.allinahealth.org/HealthySetGo/Index.aspx
Essentia Health: http://www.essentiahealth.org/main/blogs.aspx?srcaud=Main
North Memorial Health Care: https://northmemorial.com/better-health-news/
Hennepin Healthcare Here for Life: http://hereforlife.blog/
Hennepin County Medical Center News blog: https://hcmcnews.org/
Children's Minnesota Mighty Kids blog: https://www.childrensmn.org/blog/childrens-stories/mighty-blog/
Children's Minnesota News blog: https://www.childrensmn.org/blog/news/
University of Minnesota Physicians: https://www.mhealth.org/blog
National Marrow Donor Program (Be the Match): https://bethematchblog.org/
Presbyterian Homes: http://www.preshomes.org/resources/blogs
Gillette Children's: https://www.gillettechildrens.org/khm
Ecumen: http://www.ecumen.org/blog
Fitness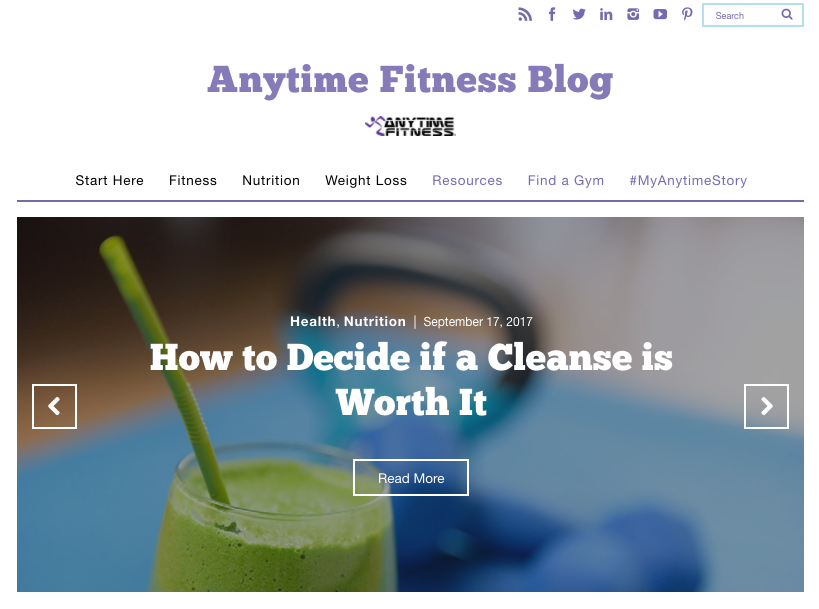 Anytime Fitness: http://blog.anytimefitness.com/
Retail
Target: https://pulse.target.com/
Sleep Number: https://blog.sleepnumber.com/
Best Buy (Geek Squad): http://www.forums.bestbuy.com/t5/Geek-Squad-Intelligence/bg-p/geeksquadintelligence
Best Buy: https://corporate.bestbuy.com/
Nonprofit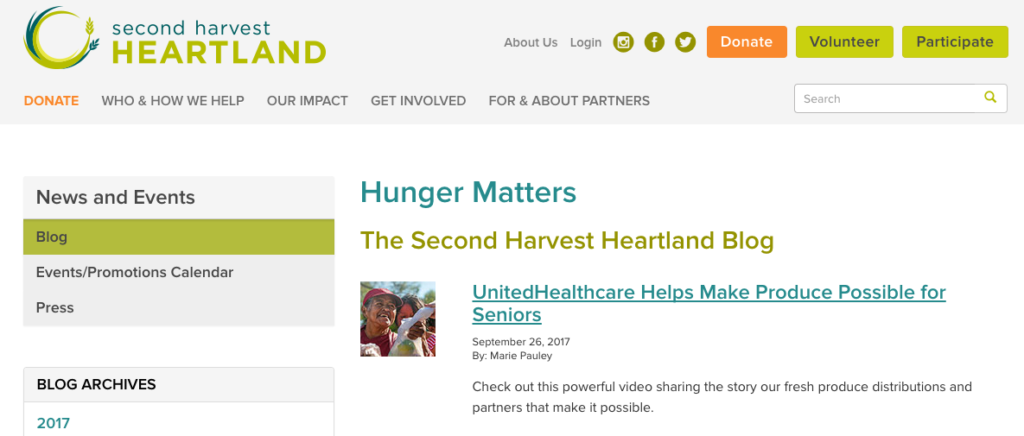 YMCA MN: https://www.ymcamn.org/blog
Second Harvest Heartland: http://www.2harvest.org/news_and_events/blog/
Augustana Care: http://augustanacare.org/get-know-us/blog/
Greater Twin Cities United Way: https://www.gtcuw.org/news-and-articles/
Food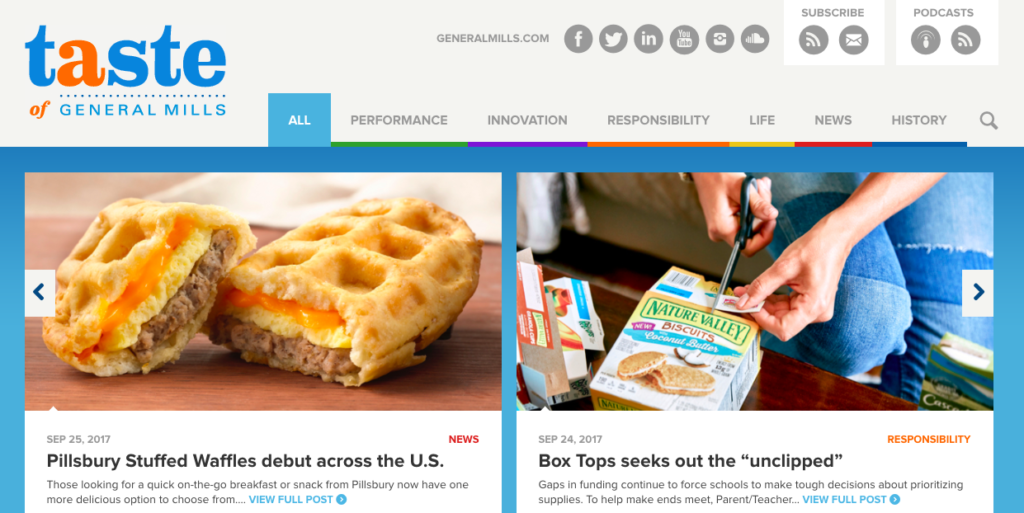 General Mills: http://www.blog.generalmills.com/
Land O Lakes: https://www.landolakesinc.com/blog and https://www.landolakes.com/blog/the-latest/
Dairy Queen: http://dqfanfood.tumblr.com/
Hormel Foods: https://www.hormelfoods.com/inspired/  
Financial services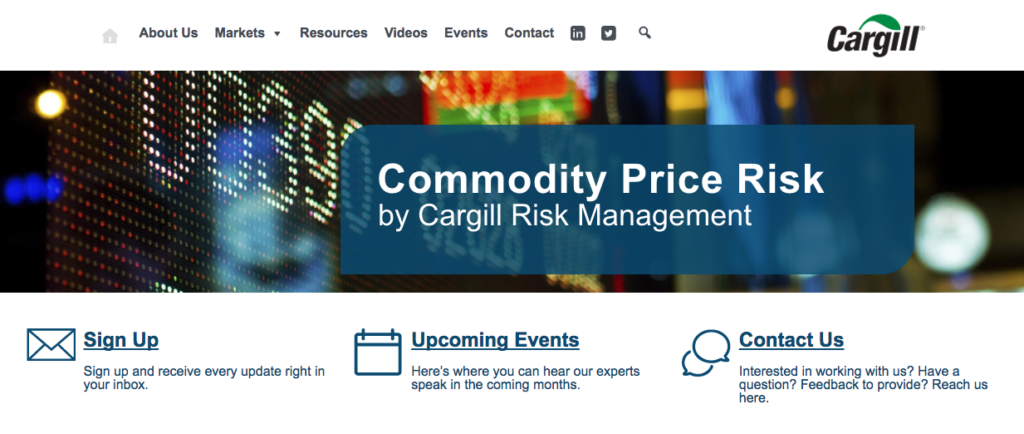 Cargill Risk Management: https://commoditypricerisk.com/
US Bank: https://achieve.usbank.com/index.html
Ameriprise Financial: http://ameriprise.tekgroupweb.com/commentary/
Other: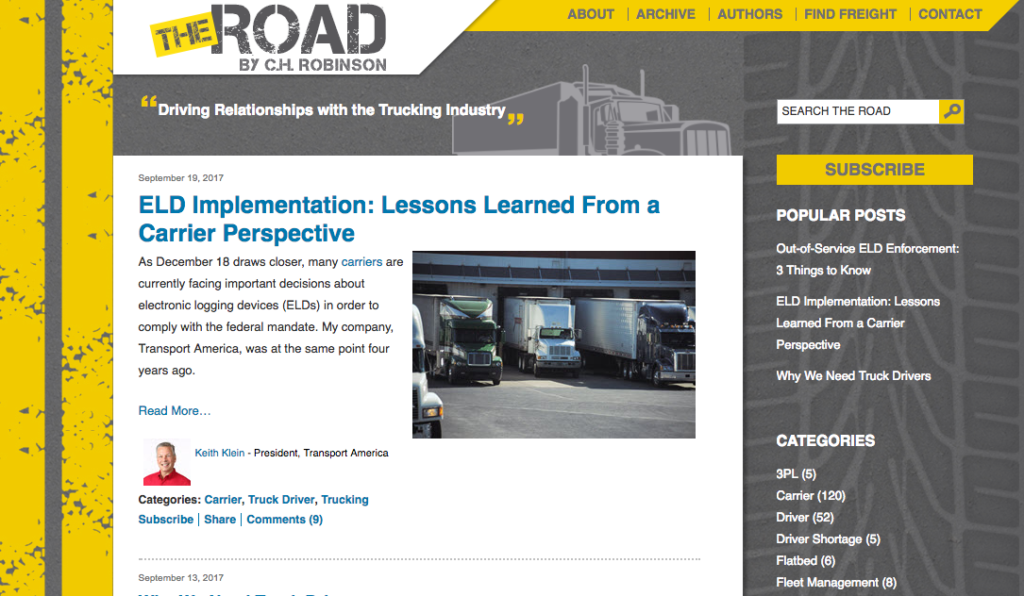 CH Robinson: http://blog.chrwtrucks.com/ and http://blog.chrobinson.com/ and http://blog.mytmc.com/
Xcel Energy: http://connect.xcelenergy.com/
H.B. Fuller: http://www.hbfuller.com/north-america/innovation-and-experience/blog
OneBeacon Insurance Group: https://onebeaconblog.wordpress.com/
Education: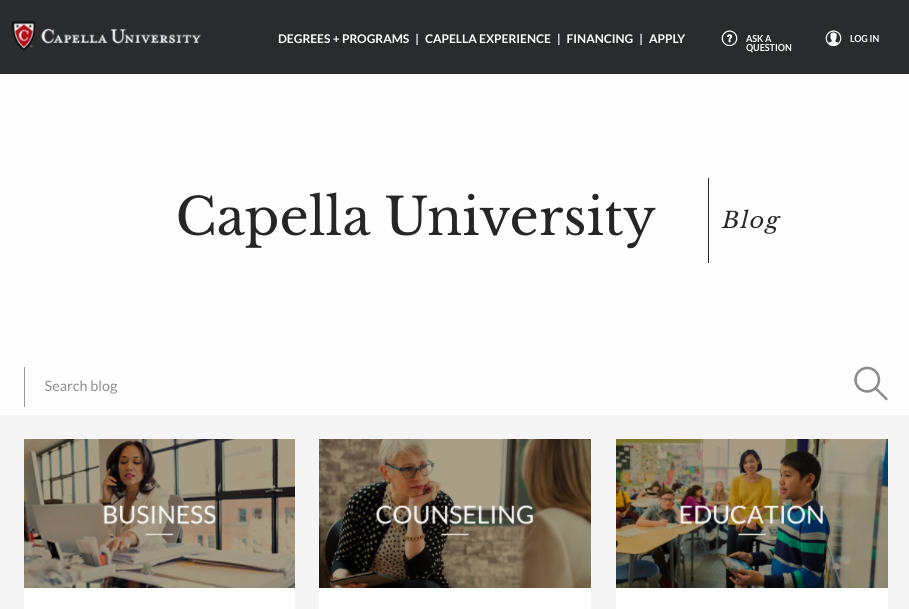 Capella: https://www.capella.edu/blogs/cublog/
University of St. Thomas blogs: https://blogs.stthomas.edu
St. Catherine University social hub: https://www.ymcamn.org/blog
Beauty: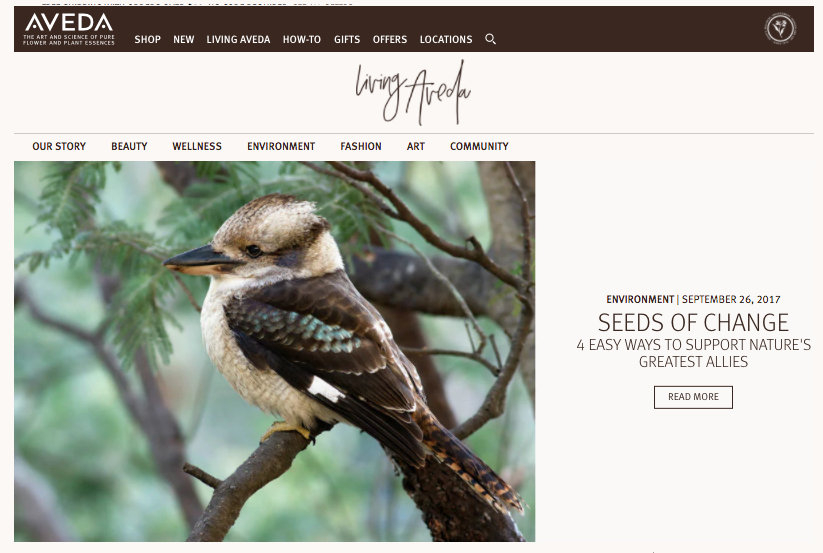 Aveda: http://www.aveda.com/living-aveda
B2B: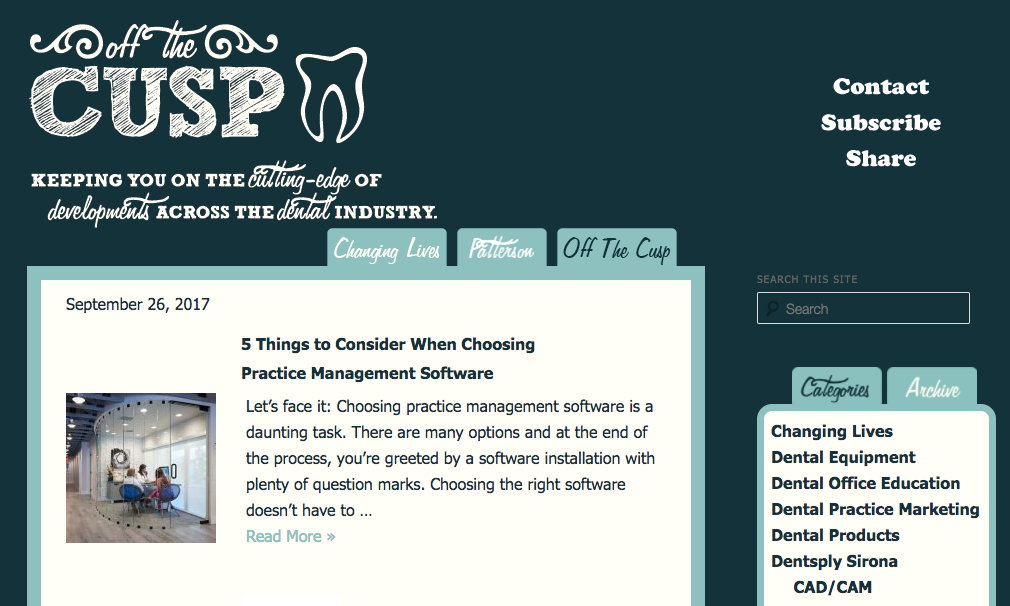 Thomson Reuters: https://blogs.thomsonreuters.com/answerson/
HB Fuller: http://www.hbfuller.com/north-america/innovation-and-experience/blog
Patterson Dental – http://www.offthecusp.com/
Veterinary: https://pattersonvetblog.com/
Starkey: http://www.starkey.com/blog
Deluxe: https://www.deluxe.com/blog/