What tips do you have for someone considering making the transition to being a solo marketing/comms consultant?
It's a question I hear more than you might think. Partly because I am a solo. And partly because it seems like more people are considering this as a career path all the time (certainly more than when I made the jump eight years ago).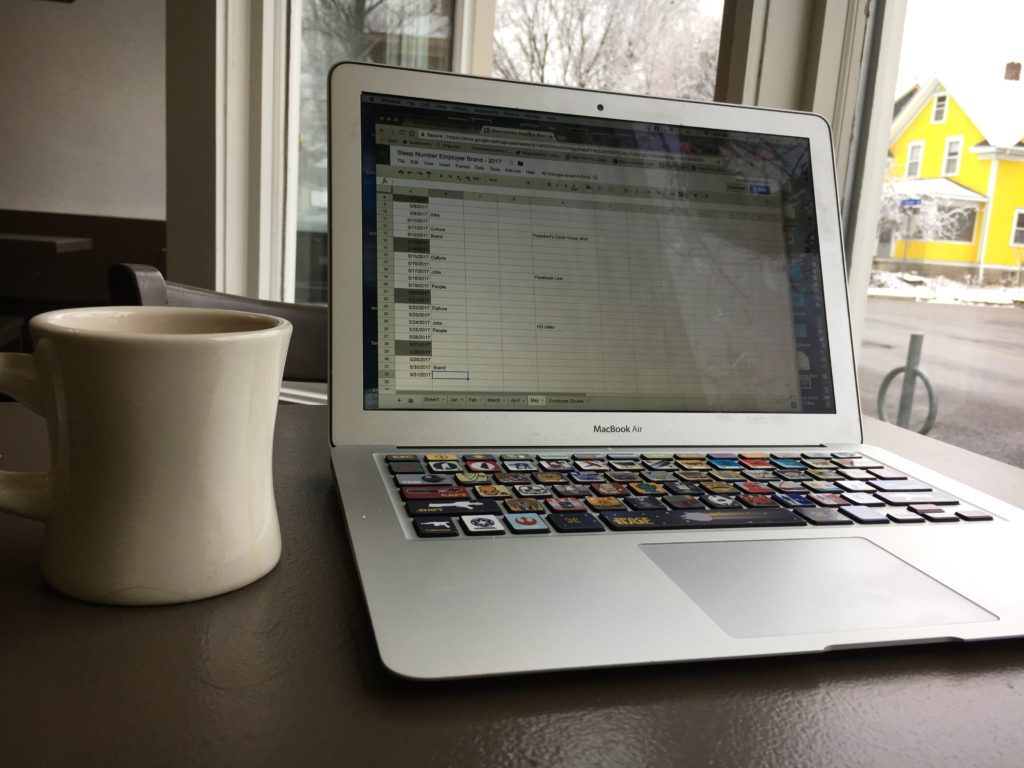 There's so much to consider when making the leap. And, next Thursday, I'll be talking about all of it as part of a panel on MIMA's first ever "Career Development Series" around modern career management.
But, for now, I thought I'd tap into one of the best communities I'm a part of: The #SoloPR Facebook Group. I asked these fellow solo PRs what tips they would have for someone considering the transition. Here are the top 9 tips they provided:
1: Set realistic goals for the first year. "Focus on replacing your income first. Don't take on any overhead like offices or expensive subscriptions. Put your head down for a whole year and only work on revenue generating things. No free stuff! Get a good lawyer to help you with a general contract. Hire a bookkeeper day 1." — Maria Coppola Cummins, Maria Coppola PR
2: Find your first client BEFORE you leap. "If you are leaving an agency, check the terms of the non-compete clause in your contract. If you are in-house, discuss with you boss to see how your employer might become your first client." — Janet Falk, Falk Communications and Research.
3: Network, network, network! "Find out what conferences/events there are in your field and attend them to learn more and meet new people. Get your social profiles going before you leave your new job. Be prepared to hustle and learn to accept disappointment – it won't always work out the way you want." — Tanya Churchmuch, MuchPR
Invite people in your network who have gone solo out to lunch. (Individual lunches, this isn't a group thing.) It doesn't have to be someone working in the same field. Ask them what works, what doesn't work. Or, if not in the same locale, have a virtual coffee with a solo professional then send them a gift card for Starbucks. I conducted several of these advice-gathering meetings before I went solo and they were immensely helpful. — Jennifer Freeberg Frighetto, Frighetto Communications
4: Don't underestimate your expenses. "You are now responsible for quarterly tax payments including an extra 7.2% hit for your employer share of social security taxes, health insurance, liability insurance, and consider getting disability insurance if you don't have another source of household income." — Gayle Lynn Falkenthal, Falcon Valley Group
5: Step outside your comfort zone. "Get comfortable being uncomfortable. Can't freak out every time a payment is later than you want, work you want doesn't come through on your schedule, or a client moves on. If you're prone to that sort of reaction to circumstances that are definitely going to happen, this isn't the right path." — Stu Opperman, Impact Players
6: Crunch the numbers. Then, crunch them again. "Numbers are everything. From setting metrics for yourself in reaching potential new clients to the amount you charge to cover salary, overhead and your own marketing. You won't survive "estimating" any number for your business." — Ebony Grimsley-Vaz, Above Promotions Company
7: Trust your gut–even when you're just getting started. "For example, don't be afraid to accept low-paying work at first-it could turn into something bigger. Get good insurance-health and disability for example." — Terri Thornton, Lampe-Farley Marketing Communications
8: You need to be a jack-of-all-trades. "How much passion do you have to learn the two dozen+ components of running a business like important areas of operations, finance, technology, human resources, business development, strategy rolled in?" — Kris Vruno Huson
9: Make sure insurance is locked up. "Get disability insurance before you leave your full time gig. Save up a small cushion to help you through cash flow challenges. Think through how to market your own business." — Susan Stoga, Carson Stoga Communications