Last week, I spoke at the Florida Public Relations Association Annual Conference in Orlando. Our annual #SoloPR Summit was part of the event (thanks to the efforts of Kellye Crane), so I was graciously invited to speak.
My topic: Digital trends reshaping the PR industry.
My angle: To talk, not about the trends *everyone* is talking about (hello content marketing and emojis!), but instead about the trends bubbling up just below the surface.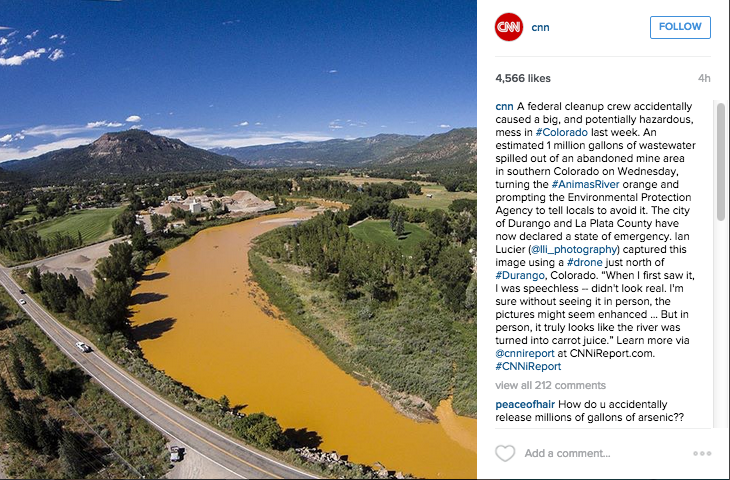 Those trends that will impact our work in the years to come–not necessarily right at this moment.
I focused on 9 digital trends:
The Bite-Sized News Feed
How platforms like Snapchat and Instagram have shrunk the news feed even more, and how PR folks can use that to their advantage.
The Impending Contentapocalypse
Credit to Mark Schaefer for predicting this one more than a year ago. It's still not here, but it's coming. And when it does, you want to be ready.
Why the corporate blog isn't content marketing's home base anymore
You could make a pretty strong argument that today's strategies should focus more on capturing attention where your audience resides than driving traffic to your corporate blog.
Instagram Zero in 2016?
We saw Facebook Zero in 2015. We may see Twitter Zero yet this year. Instagram Zero isn't far away folks.
Is Live Social Video Really the Next Big Thing?
I'm not so sure. And, I actually have the numbers to back up my hypothesis. Lesson: Be patient and experiment slowly, brands.
Breaking News = Redefined (again)
Walmart introduced a very interesting new way to break news for PR folks this year. A combo platter of earned + owned + paid media. I blogged about it earlier this year, too.
The Next Gen of Wearables/VR Will Significantly Impact Storytelling
Yeah, I know Google Glass is on the shelf. Yeah, I know VR is still a little ways off. But, it's coming folks. And. it behooves us all to be ready and knowledgeable about how to use the tech as a storytelling tool. Because, when it happens, it's going to be pretty damn cool.
IoT *Will* Impact PR
This one might be a bit out there, but I'm kinda with Shel Holtz on this one. IoT will impact us in one way, shape of form. Think about the storytelling fodder from the aggregate data these tools are collecting!
The Ever-Widening PR/Social Skills Gap
Maybe the most interesting item on the list, thanks to data from a recent UK study. And, something needs to change folks. It's getting dangerous out there.
If you're interested, here's the full deck.