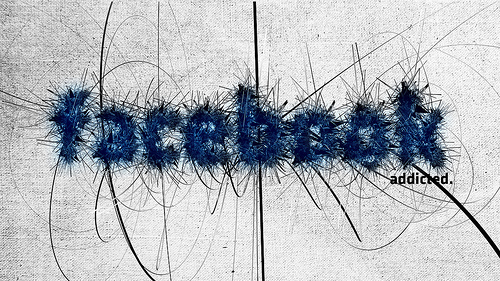 The following is a guest post from David Murton, a young man who sent me a very good pitch for a guest post a while back (see my Pitch Me page for how to do this well). David pitched me on a topic you don't hear discussed too much–how Facebook can damage your business. Here's his post…
Facebook is a very popular social networking website that many people use to promote their businesses. It is used as a tool to get information out to large amounts of people. The sharing of information quickly can be a good thing, but it also has a downside. Here are seven ways that Facebook could damage your business.
Messages Spread Fast
The amount of people on Facebook and the speed that information is shared can be very damaging to a business. With the growing number of wireless Internet providers and general access to mobile Internet, information gets shared rapidly, and false or negative information can be shared with thousands of customers within a few hours.
No matter how much positive information is shared by a company, it is usually the negative information that catches people's attention and spreads fast. Business owners often spend large amounts of time monitoring their Facebook pages to limit the number of negative messages being spread about their company, taking time that could be spent on other tasks that help a business grow.
How Many Actually Read Each Post?
Many people click 'like' on a Facebook page because they want to be part of a contest or other promotion. It's very easy for people to 'unlike' posts or hide the messages any company is sending out. Facebook uses an algorithm to place posts on each user's wall. If users aren't replying or otherwise interacting with posts, Facebook will put fewer posts from that company on that specific user's wall. The company will not be notified if a user puts their posts on 'ignore' status and the company will never know how many people simply don't read the information they post.
Facebook users have to click 'like' to post on a company's wall, whether they are posting a positive or negative comment. Just because the company has many users who 'like' their profile doesn't necessarily mean that those users like the company or read anything they post. Having many 'likes' can give the company a false sense of popularity.
Time Requirements
For a company to have a successful Facebook page, they should be quick to respond to the questions that users ask about their products. This can be difficult for small companies that don't have the time to monitor their profile. According to a report by Social Media Today, at least 30 billion pieces of information are shared on Facebook every day.. Each company sifts through a comparatively small amount of information, but it still takes time.
Facebook users often get frustrated and 'unlike' or post negative comments on the profiles of a company that doesn't answer their questions or respond to their comments in a timely manner. Most questions should be answered within a few hours for the best customer experience.
Inappropriate Content
With all of the information being shared on Facebook, it is very important that companies draw a line between personal and professional communication. Even small business owners should have separate pages for their business and personal postings. Business pages should focus on industry news and company information. It's generally not appropriate to share personal information on a business profile and no game or other applications should be shown on a business page. Facebook pages have been used as evidence in many lawsuits for slander and harassment because users forget that almost anyone in the world has access to their posts.
Trade Secret Disclosure
Operating a business requires a large amount of trust between owners, management, and other employees. Facebook makes it very easy for disgruntled employees to disclose privileged information to the public. Even when the information is erased within hours there is still an unknown amount of people who have read the information and may have saved the posting on their computer. This can be very harmful, especially for businesses that sell products in direct competition with other companies. Facebook is a great tool for keeping an eye on competition and monitoring the standing of one business in comparison with another.
Plagiarism
According to Jonathan Bailey, founder of Plagiarism Today, there are many recent lawsuits dealing with copyright law and online plagiarism. Copying someone else's words, pictures, or other content is illegal and makes a business look unethical to its customers.
There is so much content available online that it's possible to accidentally plagiarize content, especially regarding topics where there is limited information available. Business owners should carefully check their Facebook posting to be sure that they are not copying existing content. Many plagiarism checkers are available online for this purpose.
Target Audience
All businesses with profiles posted on Facebook and other social media site should remember their audience and post content that appeals to that specific group of people. Businesses in the music industry should post songs and videos released by the artists they are promoting, while companies that sell parenting products and advice should have lower key postings about families and the issues that affect them. Every posting should be on topic and easy for the target audience to relate to.
Using Facebook
Social media must be carefully managed so that the profile is an asset to the business instead of a detriment. Messages spread quickly, so they should be positive and informative. Business owners and managers should interact with customers and answer all questions that are asked, but avoid sharing personal information and trade secrets. Setting a daily time limit for Facebook is helpful for many businesses because there is a large amount of information available and it's easy to spend way more time than you intend to.
All businesses should remember their target audience and make sure all postings relate to the people who buy their products or services. Businesses cannot survive without customers and those customers want to be informed in an entertaining way.
David Murton has been helping companies build and maintain their online relationships with customers since 2006. He is also a professional writer and blogger, with a particular interest in the open source Drupal platform. On a more personal note, David is an avid piano and accordion player, drawn especially to music of the classical and romantic periods.