Instagram users noticed a distinct change in their feeds as of late.
More ads.
Like a LOT more ads.
Earlier this year, I'd be lucky if I saw a single ad in one sessions of scrolling on Instagram.
Now? I probably see 4-5 per session. At least.
That's because Instagram recently opened up its ad platform (previously so expensive only uber-large companies could afford the buy) to all companies through its Power Editor tool.
Do you hear that? That's every company who practices digital marketing screaming at the same time!
Here's a quick summary of what's happened:
Instagram ads offer a variety of formats–image, video and carousel.
Much like Facebook ads, they're aimed at specific goals: Web site clicks, awareness and app downloads.
The downside? You have to use Power Editor to create them. If you don't work for an agency, or you're not a Facebook advertising power user, you may not be familiar with Power Editor. Might be time to brush up, right?
Over the last few weeks, I've mad multiple conversations with clients about potentially using Instagram ads, now that the platform is more open (and conceivably, affordable). So, I thought I'd actively look in my feed for examples of how brands are using Instagram ads so far.
It seems most are falling into four common buckets:
Engagement
Many of the ads I see fall in this bucket–and, as such, as using the "Learn more" button on their ads. Merely going for likes/comments here. Not a bad play, with the right content.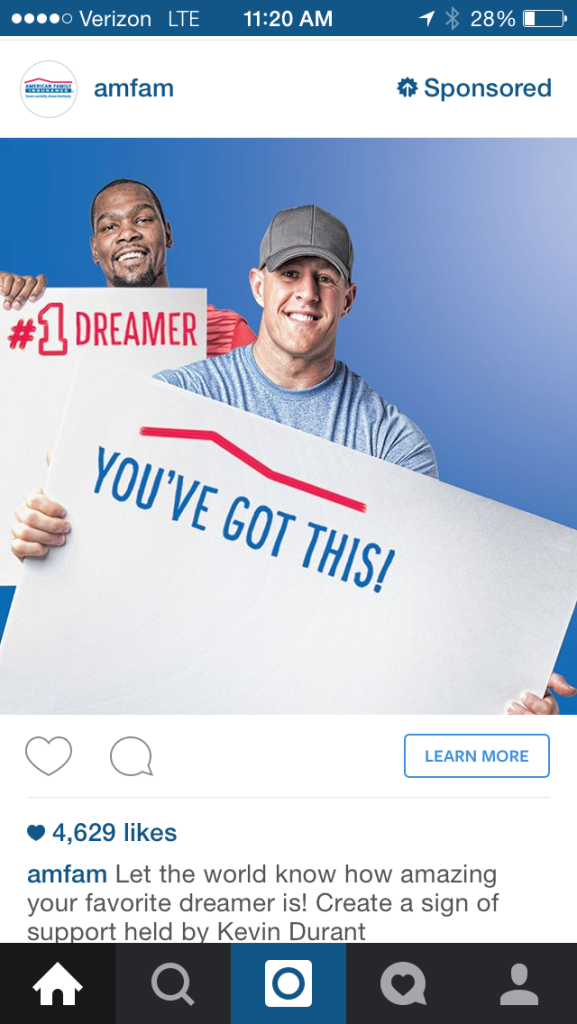 Special offers
Some companies are creating urgency around special–or limited time–offers, as Life Time Fitness does here.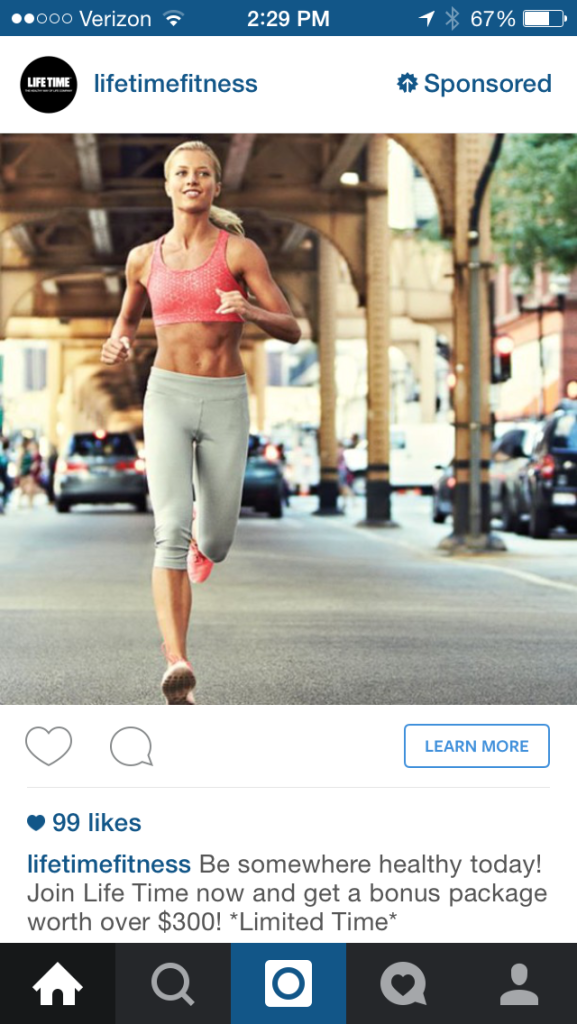 Shopping/E-Commerce
Many companies, like Coach and Target below, are using Instagram ads to driving e-comm. Although, I do like using a stronger call to action in the text, and an abbreviated URL. Not sure I love Kohl's approach below–no CTA, no URL, just the "Shop Now" button with a random headline.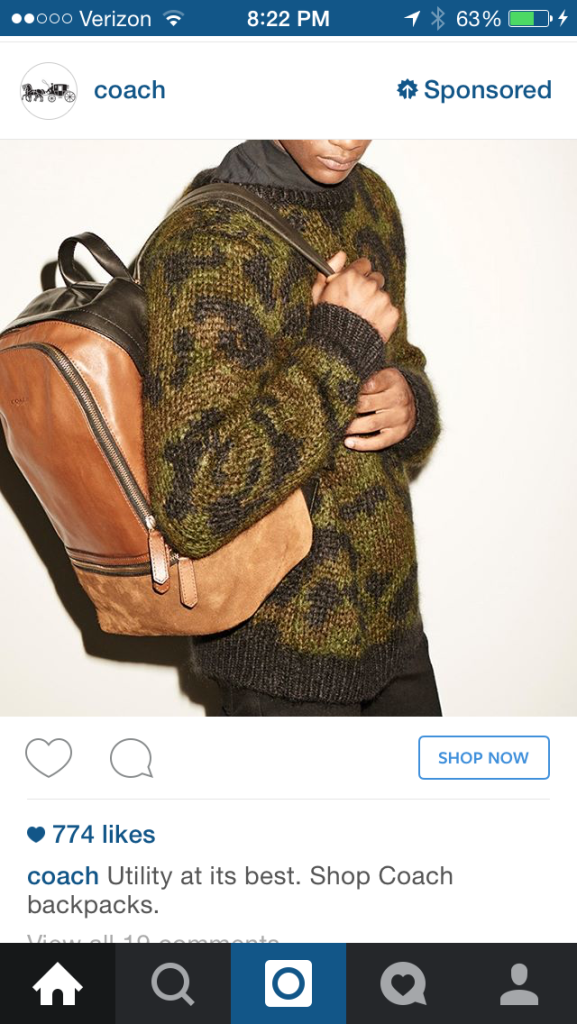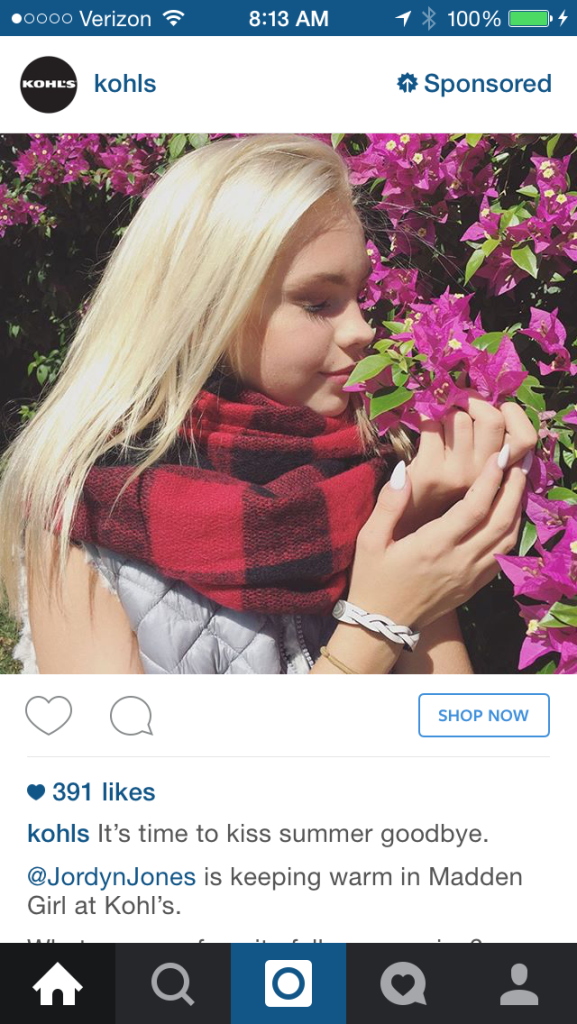 Contests/Giveaways
Not sure I agree with this approach, but I've seen a few organizations–like Orbitz–promoting contests via Instagram ads. The challenge? The text doesn't tell me much about the giveaway–I have to click more to "learn more." Too many steps for me.
Driving traffic
Attempting to drive traffic via Instagram is a common theme with ads so far. In this case, Fage is trying to drive people to its site for more recipes.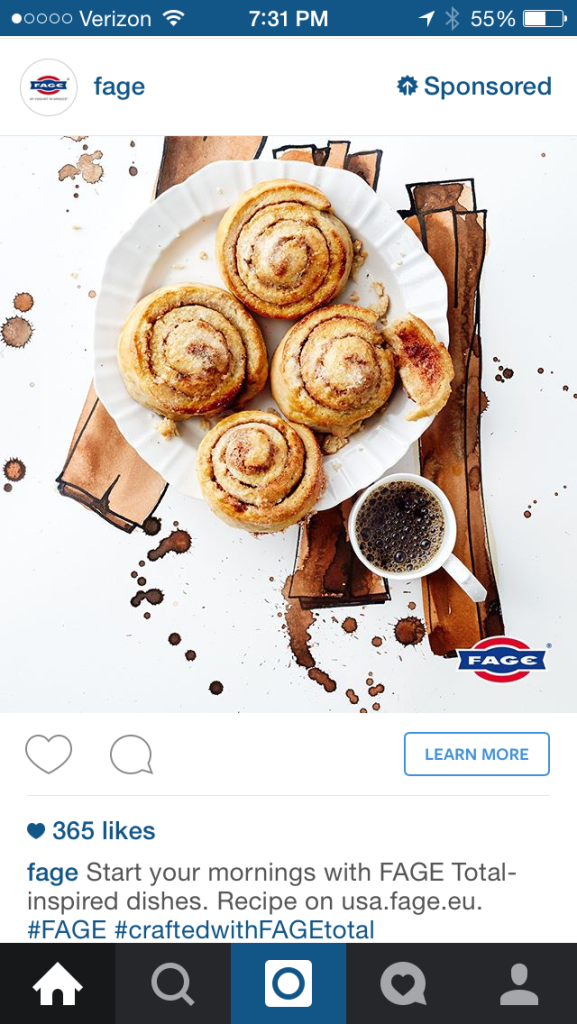 The "tease"
Part of "Back to the Future Day" promo. Not sure I love this use, but I've seen a few of these 'tease'-type ads so far.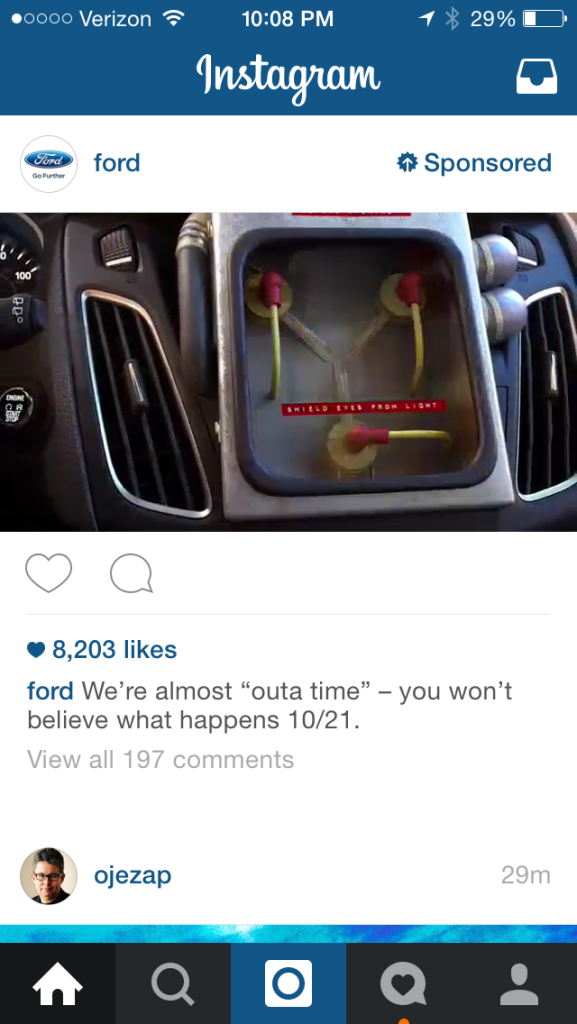 Other calls to action
First, these are two of my favorite ads. I'm not sure about the beer/ice cream combo, but I love how B&Js used an arresting visual with the text to create curiousity. And, I absolutely love this NY Times ad–for the sole reason that the visual really sums up how many people consume the Sunday edition, which is what they're selling.