As the COVID-19 outbreak began last month, I noticed there seemed to be two kinds of brands. Those who went quiet and were going through the crisis communications playbook when it came to content on social channels.
And, those who decided to switch it up, adapt to the new circumstances and take some calculated risks.
It's been fascinating to watch.
Now, some of these new approaches have been riskier than others. But, the point is these seven brands adapted and changed quickly to their new environments and they acted decisively and knowing full-well they were taking a bit of a gamble.
Let's look at a few of the more prominent examples.
Steak Umms takes a (big) stand on Twitter
friendly reminder in times of uncertainty and misinformation: anecdotes are not data. (good) data is carefully measured and collected information based on a range of subject-dependent factors, including, but not limited to, controlled variables, meta-analysis, and randomization

— Steak-umm (@steak_umm) April 7, 2020
This list probably starts and ends with Steak Umms. But, I didn't want to have a list of one! But, the brand's decision to use its Twitter account as a voice of reason in a sea of disinformation during the oubreak was a bold one. I mean, who wanted or needed frank media literacy advice from a frozen steak food? APPARENTLY WE ALL DID!
Coke devotes its Twitter feed to help the needy
Coke made the interesting decision earlier this month to devote its entire Twitter feed to promoting and highlighting its non-profit partners. Makes sense, right? Especially given consumers are looking for brands to take leadership right now. But, still a big move by a monster company who would easily be talking about any number of things right now.
General Mills is using Zoom to interview execs on key COVID-related topics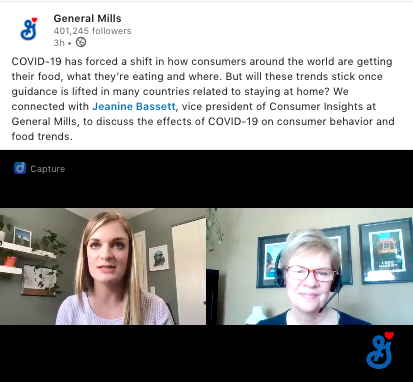 General Mills' social team didn't sit idly around very long–they started interviewing key executives a couple weeks ago around COVID-related topics. Most recently, just yesterday, they interviewed their vice president of consumer insights to discuss the effects of COVID-19 on consumer behavior and food trends.
Domino's uses Zoom to produce recruiting commercial
This wasn't a purely social play, but Domino's was one of the first companies I noticed to use ALL Zoom footage to create a legit commercial. In this case, it featured the company's franchisees in an effort to bolster recruiting (big message right now with millions of people out of work).
Best Buy shares CEO video message initially aimed at employees on LinkedIn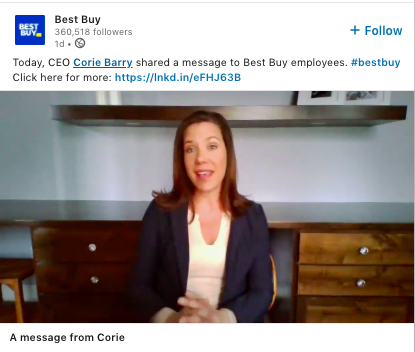 Best Buy stole a page out of Microsoft's playbook when it posted a message from CEO, Corie Barry, this week that was initially shared with employees. Very transparent. Very honest. It's something Microsoft CEO Satya Nadella is famous for–sharing employee-only memos on Microsoft's social media channels. Nice to see a local company doing that here in Minnesota.
Walmart uses employee-generated content to thank front-line workers
Oh, I know: This isn't all that ground-breaking. But it is when you're one of the largest companies in the world. Their resources are vast and deep. They could have taken any number of approaches. But, the decision to feature employee-generated content on the Walmart Facebook page was a big one. They also featured many employee-generated snippets in their recent ad you've undoubtedly seen by now.
Life Time taking a big-time stand behind its CEO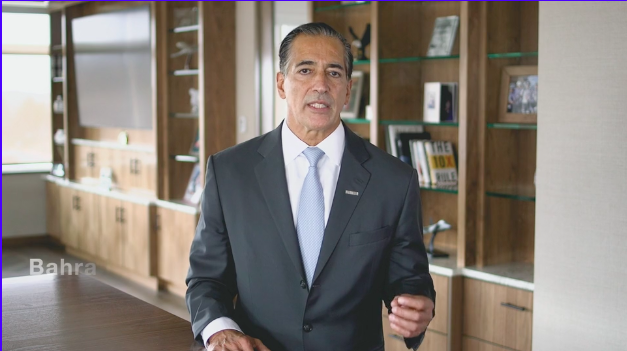 If you have ever met Braham Akradi, you're not surprised by the message he shared on his web site (and on the Life Time LinkedIn page) in March about the urgency to get back to some kind of "new normal" and to set a date. As far as I could tell, at the time, he was the only business leader making this claim and outlining a clear plan for what he'd like to see done. Talk about taking a stand.