In two-and-a-half weeks, more than 200 bloggers will convene in the Allina Midtown Commons for the third annual MN Bloggers Conference. It's an event Melissa Berggren and I co-founded three years ago–and it's one of my favorite local events of the year.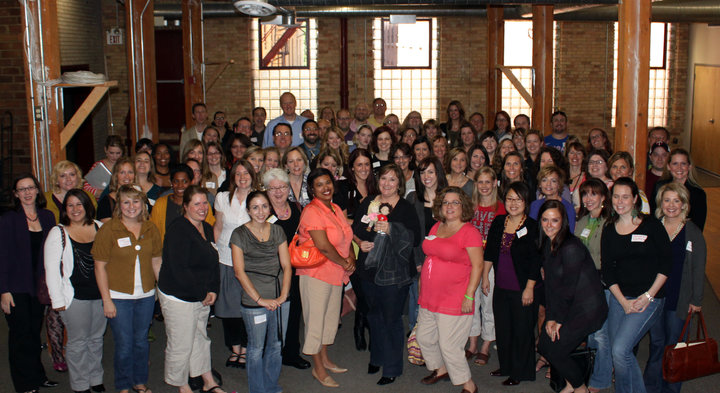 Why? Because it's one of the few events really targeted at bloggers. Sure others *claim* to target bloggers, but we're a conference run by bloggers, for bloggers.
Bloggers help us coordinate the event (thanks you our list of volunteers!).
Bloggers speak at the event (check out the list so far!).
And bloggers help us promote the event.
It's like a mini-BlogWorld (now New Media Expo) right in our own backyard.
So, why am I so excited? 5 simple reasons.
Free potato bar
You heard me. Giddyup. We'll also have a complimentary continental breakfast with coffee and bagels–all thanks to our outstanding sponsors.
Free head shots
Not necessarily free. Glimpses of Soul Photography will be taking head shots–and they're fantastic. I use the shots they took last year as my professional head shots that I use for my business. They're that good. But, we do ask you make a donation to Free Arts, the charity we'll be supporting this year.
Meet Rick Kupchella
You know, the founder of Bring Me the News? The former KARE-11 reporter? He's our keynote this year. I've seen Rick speak before–he's outstanding. And I'm interested to hear what he has to say on 9/22.
Meet Mykl Roventine
Just kidding. But, Mykl will be there (he's presenting his fantastic plug-in session again). And so will 200 other bloggers you'll have a chance to meet. What better way to get smarter about blogging than talking to others who actually blog every day?
Your chance to geek out
Let's face it, as bloggers we lead a lonely existence. We can't talk about this stuff with our spouses. We get laughed at by our parents. This is your ONE chance to actually geek out and talk about all the stuff you've wanted to talk about with other bloggers for the last year!
Unfortunately, I have some bad news. We're sold out already. But, you can get on a waiting list. And, if this year is like the first two, if you get on it, you'll probably get in. We typically get a decent amount of no-shows on game day. So, get on that waiting list–I want to see you at Allina Commons on 9/22. And, if you do make it, please do not hesitate to stop by and say hi!