40 Under 40. #32Under32. 15 under 15 (OK, just kidding, but seriously!).
It seems like every award platform I see lately is highlighting our younger generations. And that's great. We should showcase these fine folks. There are some incredibly smart younger people out there working in PR and social media marketing.
People locally like Danny Olson, Bridget Monroe and Nora Purmort, who were recently recognized at AdFed's #32Under32 program.
But, what about our more senior-level folks? What programs do we have to recognize them?
Now, I know, I know. These people make more money. They have lofty titles. They are looked up to by many.
I get it. I know they have a lot of advantages already.
But that doesn't mean we shouldn't showcase them, too, does it? After all, I was always taught to respect and admire those more senior than me. To listen to them. To emulate them. To take what I can from them and use it in my own way.
So doesn't it make sense to look at some of these people and the good work they're doing?
And, I thought instead of me listing out only the people I look up to and admire in this "42 over 42" list, I'd ask some the people on MY list to provide their own nominations.
Oh, and I settled on 42 because I turn the ripe old age of 42 in August this year. So, there's that 🙂 Here's the list–I'd love your additions!
Jorg Pierach, president, Fast Horse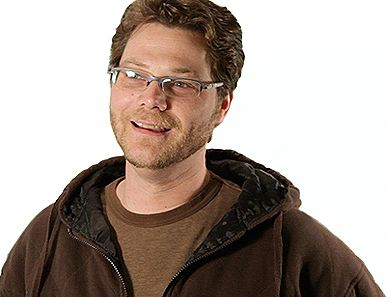 Nominated by: Arik Hanson
Why does he make the list? Because he runs a firm that continues to stay at the forefront of our industry, and keeps pushing the proverbial envelope when it comes to communications, branding and marketing. Oh, and he's built one of the better PR/marketing teams (in my opinion) in the area.
Scott Williamson, Vice President, Public Affairs and Communications, The Coca-Cola Company
Nominated by: Jorg Pierach
Why is he on this list? If managing agencies and internal clients were an art form, Scott would be Monet and Picasso wrapped into one.  He instills confidence, inspires great work and knows how to have a great time along the way.
Joe Case, Associate Vice President, Corporate Marketing, Nationwide Mutual Insurance Company
Nominated by: Jorg Pierach
Why is he on this list? Joe is one of those guys who always seems to be a step ahead of everyone.  Each time I've had the opportunity to work with him, I've been struck by his uncanny ability to quickly see the big picture and marshall the resources necessary to get the job done well.  He's also happens to be one of the nicest guys in the biz.
Sara Gavin, President, Weber Shandwick North America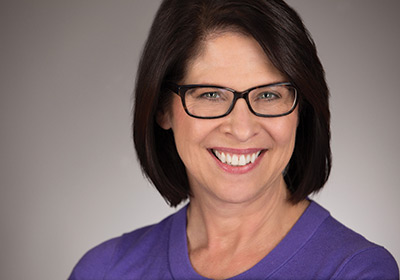 Nominated by: Jorg Pierach
Why is she on this list? Sara has a decades-long streak of excellence going.  The rest of us can only marvel at her unmatched capacity for getting shit done well.
Ben Deutsch, Vice President, Corporate Communications, The Coca-Cola Company
Nominated by: Jorg Pierach
Why is he on this list? Ben has had long, successful runs on on both the agency and corporate sides.  He is smart, strategic, pays attention to the very smallest of details and his BS detector is one of the best in the business.  He's also extremely humble and genuine.
Kellye Crane, founder-Solo PR Pro/Solo PR consultant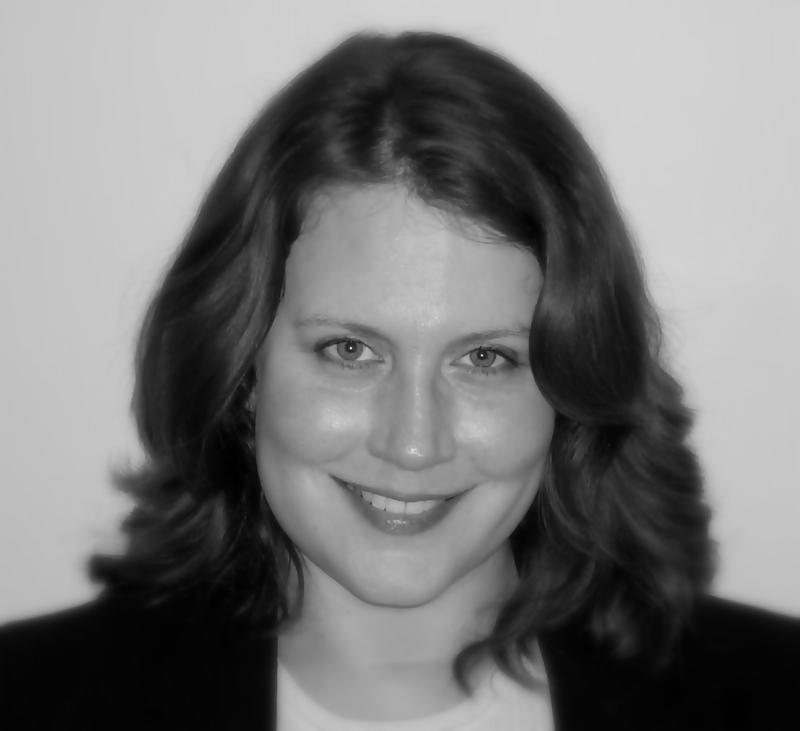 Nominated by: Arik Hanson
Why does she make the list? For founding one of the better, and more engaged, communications communities on the web (#SoloPR). The private Facebook group is a wealth of knowledge and tips for solo counselors–as is the web site (www.solopr.com).
Todd Defren, CEO and co-founder of SHIFT Communications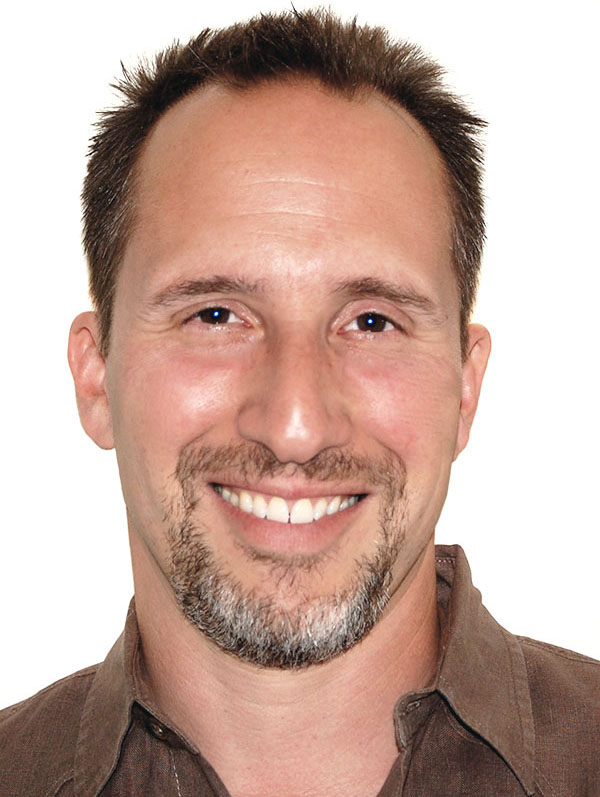 Nominated by: Kellye Crane
Why is he on the list? Todd shows that independent agencies can compete and win. With a history of making bold moves (such as giving SHIFT employees stock in the company in 2012), just a couple weeks ago he scored a major coup: recruiting digital media pioneer Scott Monty, most recently of Ford, to join the team. We'll be watching to see what comes next!
Ann Handley, chief content officer, MarketingProfs
Nominated by: Kellye Crane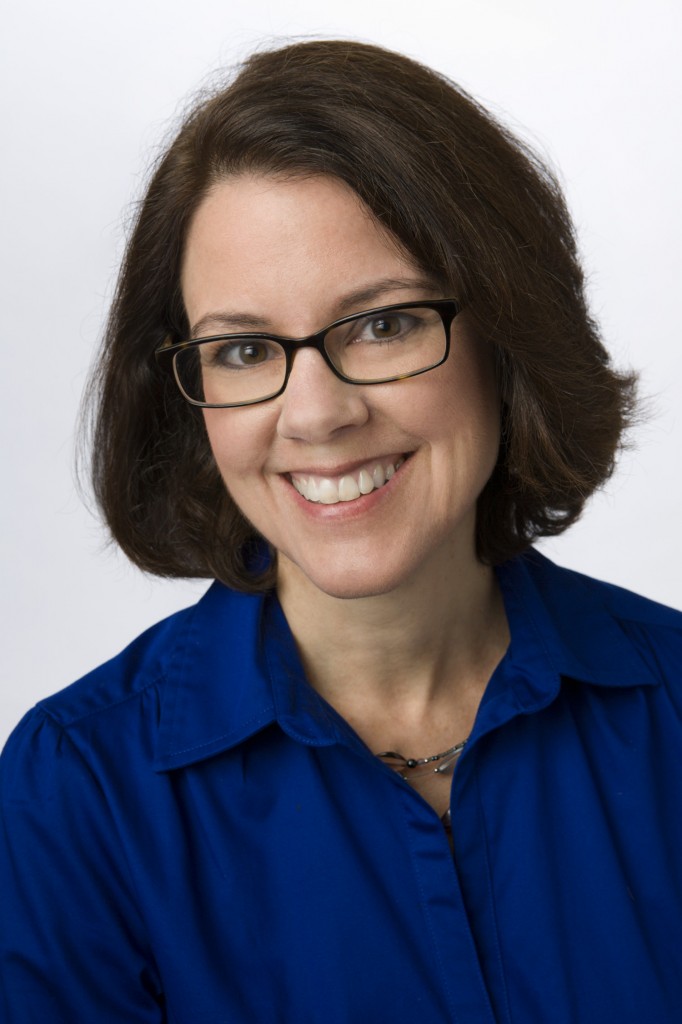 Why is she on this list? Universally respected for being both very wise and a genuinely nice person, Ann is the preeminent guide to content marketing in the age of content marketing. Chief Content Officer at MarketingProfs and an excellent speaker, her book "Content Rules" (co-authored with fellow authority C.C. Chapman) shows newbies and veterans alike the way forward.
Katie Jacobs Stanton, vice president, Twitter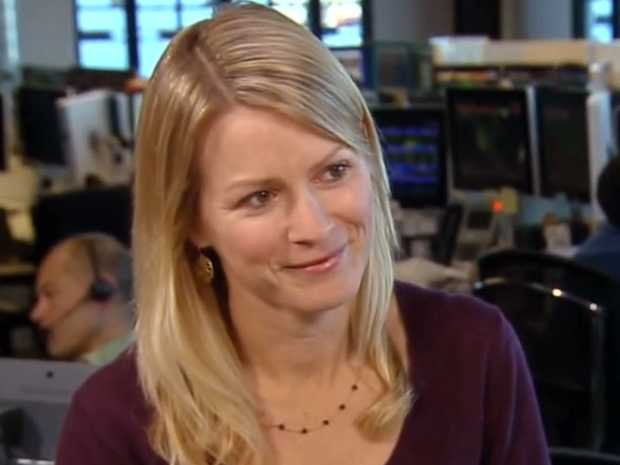 Nominated by: Kellye Crane
Why is she on this list? A college buddy of mine (yes, I have blackmail pictures J), Katie has recently been promoted from Twitter's vice president of international market development to become its vice president of global media (http://variety.com/2014/digital/news/twitter-replaces-media-chief-chloe-sladden-with-katie-stanton-exclusive-1201258806/). She's been tasked with one of the most fascinating challenges in all of social media, and I know she's up to the task.
Kevin Dugan, director of content, Empower
Nominated by: Arik Hanson
Why does he make the list? Because he runs one of the better–and more comical–blogs in PR (Bad Pitch Blog), he's still one of my favorite Instagrammers, and he's one of the few people over 42 who truly blends the worlds of PR and digital marketing.
Peter Himler, founder, Flatiron Communications
Nominated by: Kevin Dugan
Why is he on this list? For showing Silicon Valley there's talent outside of California that can handle its PR since he struck out on his own and became a founding partner of Flatiron Communications nearly 10 years ago now. He's also a contributor to Forbes, a long-time PR blogger and more recently has been editing a collection on consumer technology for Medium.
Shel Holtz, principal, Holtz Communication + Technology
Nominated by: Kevin Dugan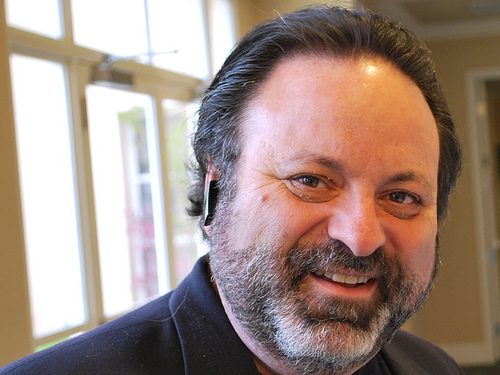 Why is he on this list? Not just for longevity, but even more so for relevancy. Shel has tirelessly published For Immediate Release with Neville Hobson since at least 2004. And while he's always had a seemingly constant run of events to present at, it's because he always has relevant work to discuss. And in the last 10 years alone, the amount of change that's taken place has made maintaining that relevance an impressive feat. Shel's done more than this.
Gini Dietrich, CEO, Arment Dietrich
Nominated by: Kevin Dugan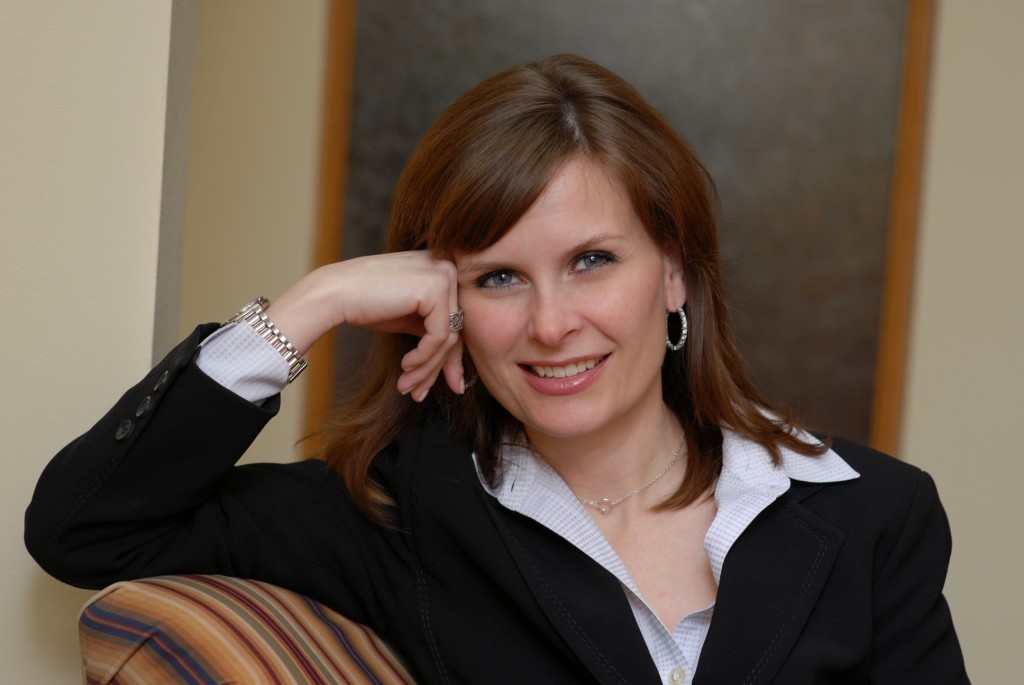 Why is she on this list? Gini has seemingly managed to achieve the perfect balance of sharing her personal and professional life online. Just in that achievement there's a lesson. But she's used that approach to build a community in which the content is so good she can charge for it. And as she's mapping the changing communications landscape, she's sharing it with others in her book, Spin Sucks. Her passion for excellence in what we do is infectious.
Allan Schoenberg, vice president, TIAA-CREF
Nominated by: Arik Hanson
Why is he on the list? He's become one of the better B2B bloggers–and now podcaster, as part of the FIR Podcast Network.  Oh, and he's also one of the better B2B corporate communicators on the planet, having just ended a 10+ year run as director of corporate communications at the CME Group.
Walter Jennings, managing partner, Kraeb Gavin Anderson
Nominated by: Allan Schoenberg
Why is he on this list? Water is doing some great things around thought leadership, social and looking at how western business can use PR to reach into China. Seriously smart and funny guy who also gets social (twitter @facingchina and his blog).
Kevin Hunt, social media manager, General Mills
Nominated by: Arik Hanson
Why is he on the list? My Talking Points podcast partner! Getting to know Kevin better over the last couple months, but here's what I do know about him: He's got a great "big radio" voice; as a former journalist, he's a great storyteller at heart; and his more laid-back, common-sense approach to PR and digital marketing most likely sits well with many people over at General Mills (his employer).
Gretchen DeSutter, corporate communications, Thomson Reuters
Nominated by: Kevin Hunt
Why is she on this list? No one working in PR in the legal industry is as connected and as effective as Gretchen. Relationships are the name of the game for her, with the journalists and bloggers covering the legal space – many who she even counts as close friends. She also has strong influence within the walls of Thomson Reuters because of her accomplishments for the business and its brands over the years, and her work with company leaders from the Opperman days to today.
Leonard Lee, PR consultant, Perfectense
Nominated by: Kevin Hunt
Why is he on this list? A jack-of-all trades in PR and communications, Leonard simply gets things done. A former journalist (TV and radio) and agency guy (Weber Shandwick and Mona Meyer McGrath & Gavin, among them), he's provided smart counsel in media relations and crisis communications to Thomson Reuters for 15+ years. He's also a heck of a podcast host and interviewer, leaning back on his radio/TV chops as the host of the company's Legal Current podcast.
Greg Zimprich, senior vice president, Kohnstamm Communications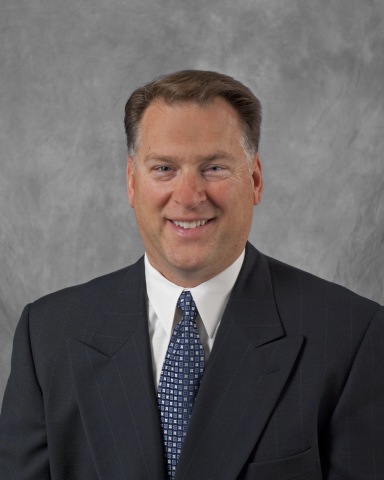 Nominated by: Kevin Hunt
Why is he on this list? Greg had a strong reputation at General Mills (19 years) in Brand Public Relations for solid work and performance and a knack for managing his team and navigating the challenges that come with communicating on behalf of well-loved brands. He also was instrumental in the early days of the use of social media in PR and marketing at the company, including consumer advocacy. At Kohnstamm since Nov. 2012, as their Senior Vice President of Agency Operations and Strategic Insight, Greg's duties include oversight of agency capabilities and competencies, new business strategy and long-range growth strategy.
Joel Swanson, APR, president, Risdall PR
Nominated by: Arik Hanson
Why is he on the list? As president or Risdall PR, and as a big PRSA advocate locally here in Minneapolis, Joel has been a leader in the Twin Cities PR landscape for years. For the last several years, it's been very fun to watch him get his due running a full-scale PR shop.
Shireen Gandhi, APR, founder, JurisHealth
Nominated by: Joel Swanson
Why is she on this list? Shireen has redefined her career and the limits of a public affairs and regulatory communications practitioner, moving in her career from health care public relations, to agency public affairs counselor to earning a law degree in the field so she can co-found an agency dedicated to making sense of changing regulations and its impact on the reputation of an organization.
Lee Aase, director-center for social media, Mayo Clinic
Nominated by: Joel Swanson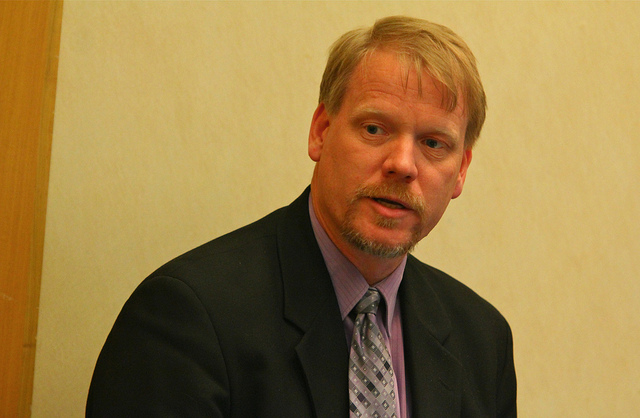 Why is she on this list? (St. Cloud State alum — whoop, whoop!): Has built and maintained one of the most forward-thinking, strategic in-house social media shops in his work at Mayo Clinic — and done it in the highly regulated, risk averse health care industry. He's become a national celebrity and thought leader while most other health care entities are still citing HIPAA as reasons not to engage in social media.
Ted Risdall, president, Risdall Marketing Group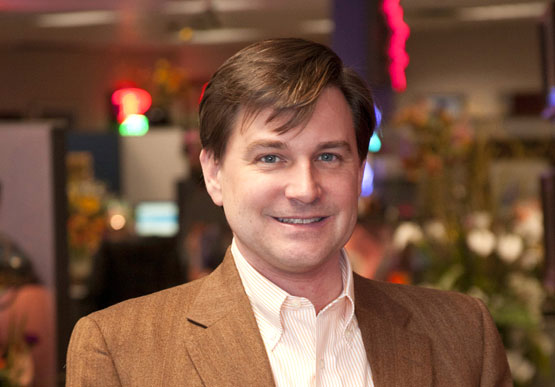 Nominated by: Joel Swanson
Why is he on this list? (admittedly, this is a "homer" pick): An entrepreneur for our industry, Ted launched the first interactive divisions in Minnesota, now celebrating 21 years of client work in those areas. His agency worked on the original Gopher.net and the Mosaic browser back in 1993 and continues a relentless passion to digitize marketing including extensive search and social media practices; some of his social media listening work was highlighted in the best-selling sequel to "Groundswell."
Karen Lyons, APR, senior corporate communications manager, Prime Therapeutics
Nominated by: Joel Swanson
Why is she on this list? An unsung hero in health care PR, Karen helped build Blue Cross and Blue Shield of Minnesota's "do." campaign into a household name, and supported the Nice Ride and other groundbreaking health and wellness campaigns that have become nationally recognized for the nonprofit insurer. She's recently accepted the challenge of building the reputation of Blue Cross's flagship PBM as it evolves to meet the changing health care environment.
Candee Wolf, APR, director-marketing and communications, Midwest Dental
Nominated by: Arik Hanson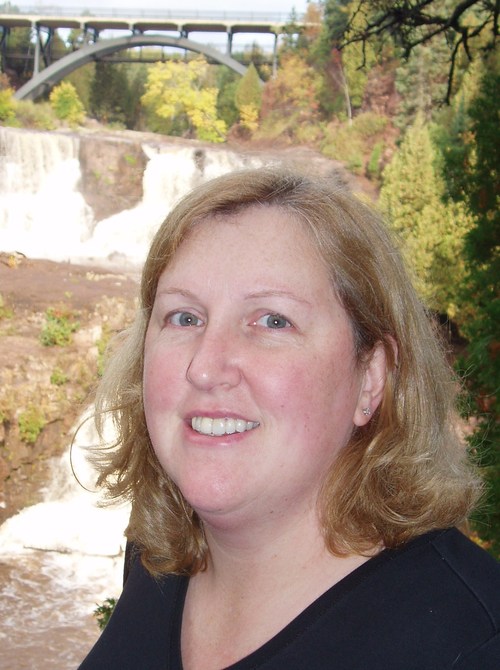 Why is she on this list? This one is personal for me. Candee is solely responsible for getting me more involved with PRSA many years ago, and basically, for changing the trajectory of my career. I know she's done the same for many others. And, as a former PRSA president here in Minnesota, she's been a leader in our community for years.
Leah Kondes, PR supervisor, Preston Kelly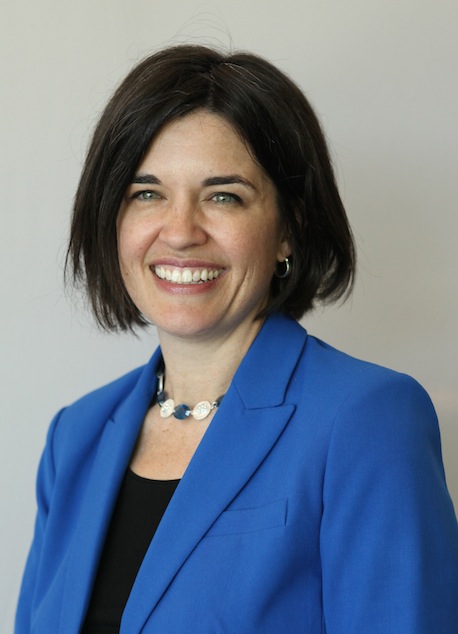 Nominated by: Candee Wolf
Why is she on this list? I've known Leah since the late '90s when we volunteered together on a Minnesota PRSA committee. I've always been impressed by her joy for what she does as well as her spirit of giving through volunteerism. She still continues to be an active Minnesota PRSA committee member and was just named to the board of the Bloomington Theatre and Art Center.
Margaret Ann Hennen, APR, Fellow PRSA, Hennen Communication
Nominated by: Candee Wolf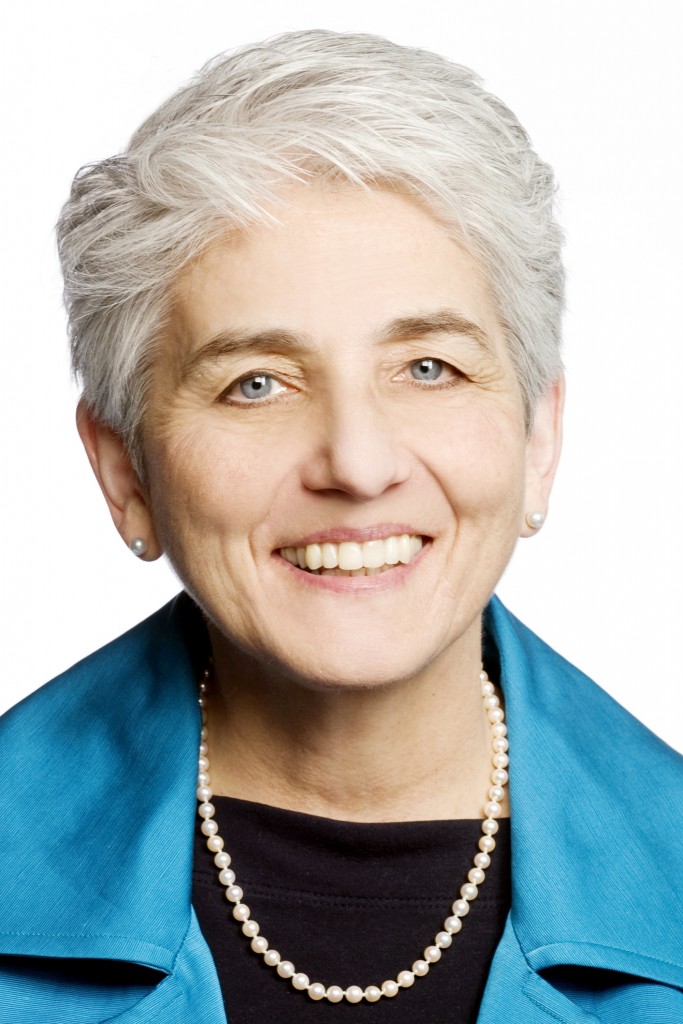 Why is she on this list? Lucky are those who have had even a moment to work with Margaret Ann. One sentence can't begin to describe the reasons for nominating her. I was in awe of her before I really knew her. She is smart, kind and professional. And few know public relations ethics like her. To top it off, she has received numerous local and national accolades for her contributions to public relations.
Chris Bevolo, founder, Interval
Nominated by: Candee Wolf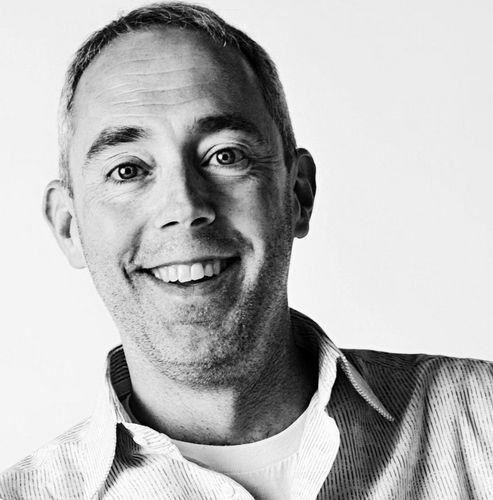 Why is he on this list? Chris is known in local and national health care marketing circles as the guy who is helping transform the industry. He has helped many professionals, including me, prove to their organizational leaders that health care branding matters and to think way beyond billboards of smiling doctors touting their years of training. Chris is a visionary leader, inspiring speaker, published author and someone who loves to talk to anyone and everyone about how to change the world of health care marketing.
Janet Stacey, vice president-health care, PadillaCRT
Nominated by: Candee Wolf
Why is she on this list? Several years ago I was looking to network more deeply in the field of health care communications and a common connection suggested I talk with Janet. I met her for coffee and found her to be incredibly talented as well as deeply hospitable. Once you've talked with Janet, you feel as though you've known her all your life. She is also well-respected by health care peers and is President-Elect for the Women's Health Leadership TRUST. In full disclosure, I have worked with Janet and her health care team within the past year.
Rose McKinney, APR, founder, Pineapple RM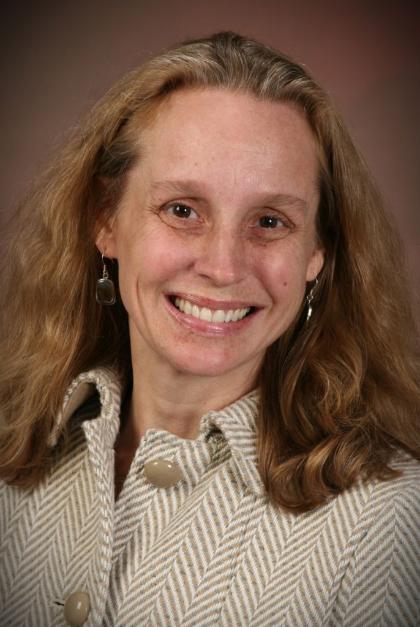 Nominated by: Arik Hanson
Why is she on this list? Another person I'd call a mentor over the years, Rose has been a virtual PR institution in the Twin Cities for the better part of the last 25 years. She recently founded her own firm–Pineapple RM, after a long run running Risdall PR. Oh, and she was also named to the PRSA College of Fellows recently. Oh, and she's also been a PR instructor over at Metro State University for years. OK, I think I'm done 😉
Anne Schopen, director of client services, Pineapple RM
Nominated by: Rose McKinney
Why is she on this list? There's a reason that people in the Twin Cities are abuzz about what's happening and what's important — that's because Anne Schopen is an exceptionally talented public relations leader.  For nearly 20 years, Anne has been behind the scenes promoting everything from Lee Jeans (Fallon) to millennium celebrations for American Composers Forum (Foley Sackett) to shows at the Ordway and Children's Theatre. Today she serves as director of client services for Pineapple RM working alongside founder and CEO Rose McKinney – the third time this dynamic duo has worked together!
Greg Matthews, managing director, W20 Group
Nominated by: Arik Hanson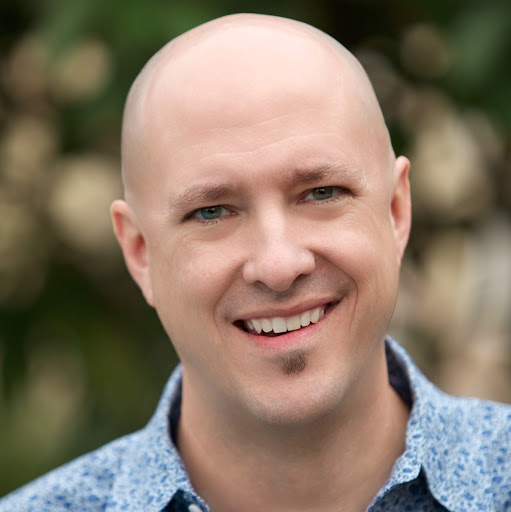 Why is he on this list? Although, admittedly, I haven't worked with Greg in the past, I know many people who HAVE worked with Greg and admire him, both as a person, and as a leader with one of the fastest growing digital agencies in the country. And, I trust those people implicitly.
Aaron Strout, managing director, W20 Group
Nominated by: Greg Matthews
Why is he on this list? A former corporate communicator/marketer at Mzinga and Fidelity, CMO at powered, and managing director of tech practice at WCG, Aaron is also an author of Location Based Marketing for Dummies and has a regular column on mobile marketing at Marketingland.
Holly Potter, vice president-brand communications, Kaiser Permanente
Nominated by: Greg Matthews
Why is she on this list? Holly was the award-winning head of brand communications at Kaiser Permanente (just left recently). One of the first to integrate social into a major healthcare company. 
Michelle Batten, director-emerging channel & strategy, Amadeus
Nominated by: Greg Matthews
Why is she on this list? One of the early social/digital strategists starting with her work at IBM and Coke, Michelle is still pushing the envelope for social marketing innovation with French airline/travel software firm Amadeus. She recently published a book on social media in the Fortune 500.
Daniel Wolter, director, government relations/public affairs, Pfizer
Nominated by: Arik Hanson
Why is he on this list? To be honest, I'm not sure. Why would I let a St. Louis Cardinal fan make this list! 🙂 Dan's another of those I haven't worked with directly in the past, but someone I've always admired from afar. This should give you a peek into why I admire Dan. I remember applying for a job with the University of Minnesota way back when. I didn't know Dan that well at the time–in fact, I hardly knew him. But he took the time to coach me through the interview and help me along the way. I didn't get the job, but I remember him lending a hand. I tend to think that's the kind of guy Dan Wolter is most of the time.
Mike Zipko, founder, Zipko Strategy
Nominated by: Daniel Wolter
Why is he on this list? First one that comes to mind is Mike Zipko, owner of Zipko Strategy. He was with Goff Public for 11 years and also has been communications director for Norm Coleman when he was mayor of St. Paul. He's also been an assignment editor at KSTP-TV. His experience and skills do an excellent job of bridging the agency world and the public/political sector. In both public relations and public affairs, he's a top notch pro.
Jeff Shelman, director-external communications, Best Buy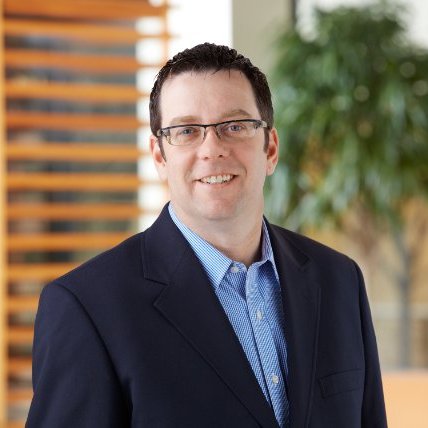 Nominated by: Daniel Wolter
Why is he on this list? Jeff is a former sports reporter with the Star Tribune. I first worked with him when he made the switch from covering Gopher Basketball to covering higher education. He showed some amazing adaptability in making a major change in beats as a reporter. And since he's come into public relations, he's done exactly the same: going from higher education PR, to health care, now to Best Buy. He uses skills learned as a reporter to truly succeed as a PR professional. Lots of people try jumping from one sector to the other and do so without a lot of ease. Jeff's adaptability has proven to be his greatest quality.
Diana Harvey, Deputy Chief of Staff and Chief Communications Officer, University of Minnesota
Nominated by: Daniel Wolter
Why is she on this list? A former agency person with both Himle Horner and Weber Shandwick, she heads all of the U's public relations and marketing efforts. She used to head communications for both Planned Parenthood and the U of M School of Public Health, so is a legitimate expert on health-related PR, but now also leads it for one of the world's largest public research universities
Janet Swiecichowski, executive director communications, Minnetonka Public Schools
Nominated by: Rose McKinney
Why is she on the list? Janet has been on the forefront of proactive as well as crisis communications not only within her district but is on-call for districts throughout the U.S. Janet is active within the National School Public Relations Association (NSPRA) and has served several terms on the Universal Accreditation Board.
Jeff Marovec, communications director, Animal Humane Society
Nominated by: Rose McKinney
Why is he on the list? Prior to joining AHS, Jeff served as communications director for many years at Hazelden and in a similar role for Ameriprise.
Paul Maccabee, president, Maccabee PR
Nominated by: Arik Hanson
Why is he on the list? Paul is one of those rare folks who owns an independent PR agency here in Minneapolis–and who has done it for many, many years. That doesn't happen by accident. And, he's always been heavily involved with the local PRSA chapter. He's also quite the character–and I've admired that. It's one thing to be successful. It's another to be successful on your terms–that's what Paul's done over the years.
Steve Dupont, vice president-PR and Branded Content, Pocket Hercules
Nominated by: Paul Maccabee
Why is he on this list? Steve is a winner of 50-plus marketing awards, and the PR mind behind campaigns for Lakemaid Beer, Tiny Footprint Coffee, and FLW Fantasy Fishing, among others. He's a veteran of client side (GMAC RESCap) and agency side (Carmichael Lynch for 10 years, working on Cargill, Rapala, Amanda and MN Office of Tourism. Plus, heck of a nice guy.
Jon Austin, owner, J Austin & Associates
Nominated by: Paul Maccabee
Why is he on this list? Former SVP with Fleishman-Hillard, ex-managing director of corp communications for Northwest Airlines, former press secretary for U.S. Senator Thomas Eagleton — and now, owner of his own crisis consultancy. Incisive, intellectually laser-focused, laugh-out-loud funny and stunningly strategic, Austin always blows me away with his thoughtfulness and even-keeled judgment. We PR people always say we want a "seat at the table" with CEOs, so that we're viewed not just as PR pros or publicists, but as counselors — that is Jon Austin's role, in spades, with many of the top CEOs in town.
Brian Bellmont, co-founder, Bellmont Partners
Nominated by: Arik Hanson
Why is he on this list? In full disclosure Brian, his wife Jen, and partner, Shelli Lissick are all friends and close colleagues of mine. So, this selection is very biased. But, also very well deserved. Bellmont Partners is one of the fastest growing small PR shops in Minneapolis/St. Paul. And, that's in no small way due to Brian's leadership.