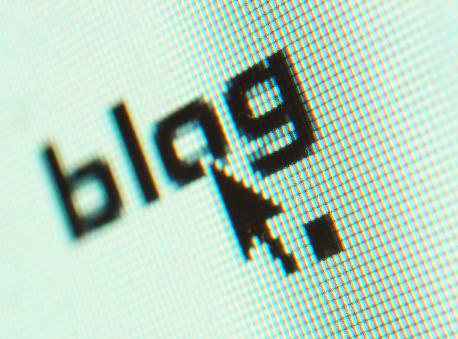 Blogging for business. It's picking up steam. A full 65 percent of companies now have a blog. According to Hubspot's 2011 State of Inbound Marketing Report that's up 17% from just two years ago.
But, with that commitment comes a major commitment in resources–both staff time and money.
With big investments come big expectations.
And, corporate teams are often left a little disappointed in that area. Not enough RTs. Not enough page views. Not enough actions on behalf of their customers.
So, why not make that content work a little harder for you "off platform?"
What do I mean? Let's take a look at a few ideas I've either used first-hand with clients or that I've noticed others doing in the last few months:
Pitch blog content to mainstream media outlets before posting
It's interesting to think about it this way–most people do the opposite. Make the post, then think about how they could repurpose it as a media pitch (which is also a fine idea). Going this way, you go for the bigger bang first. Chances are whatever mainstream outlet you're pitching has more followers/readers than your blog. Why not go big first, then post to your blog so you can "own" the content, too?
Syndicate your content
Vastly underrated and overlooked tactic by many corporate marketers and PRs. Instead of merely letting your content sit on your own blog, why not extend the reach to your key target audiences by finding syndication opportunities (read: re-running your post, with credit and links) in your industry? Most industries have Web sites or online magazines or blogs that are thirsty for this kind of "re-purposed" content. Find them. Not only does it extend the reach of your original post–it gives you much-needed links back to your blog, which ultimately aid your SEO.
Great e-newsletter content
Got an e-newsletter you send customers and prospective customers? Why not repurpose and trickle out your blog content to this audience through that vehicle? This one's a no-brainer. Remember, you want to repurpose original content as much as you can–make it work for you. Think about it. On average, you probably invest 8-10 man-hours per post (including research, writing, reviews and testing). So, let's say you're paying an agency to create this content for you. You're probably looking at $100/hour minimum rate. That means you're paying at least 1,000 per post. Are you getting your money's worth by posting just once to your blog?
Curate an e-book
Really smart way to curate your existing content in another electronic asset format. Look through your posts–identify a storyline or trend and pull out 10-15 posts from the last year that play to it. Boom–you have an e-book. Here's a great post that lays out the process of creating one–not as tough as you may think. And, like I said, you then have another electronic asset you can share via: Twitter, Facebook, Google+, email, your Web site, and internally on your intranet. Worth the additional time investment? Most likely.