Over my almost 20 years in the communications business, I've spent a fair amount of it on the corporate communications side.
I've worked on the corporate side (McGladrey, Fairview).
I've worked on the agency side, consulting with big clients (Beehive/Deluxe).
And now, I've worked on the consultant side, working with midsized and larger clients (Ingersoll Rand, Baker Tilly, Sleep Number, General Mills and Walmart).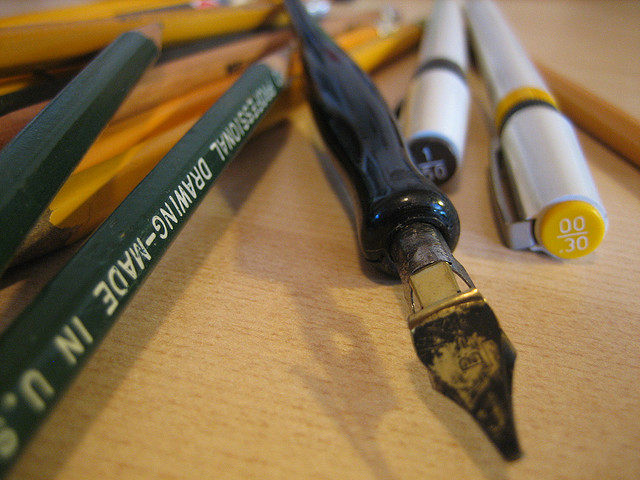 So, while I don't profess to be an expert, I think I have some level of credibility when it comes to assessing what skills are key in these types of roles.
But, as I thought more about this over the holiday break (OK, I only thought about this for about 5 minutes over the holiday break), I had one interesting realization: I'm not sure I'd put "writing skills" among my must-have skills for today's communicator.
Hear me out.
I'm not saying writing skills aren't important. They are–and then some. But, aren't they also table stakes for communicators? Isn't it ASSUMED you can write well if you're applying for these types of jobs?
God, I certainly hope so.
So, great writing skills are assumed. They're a given. That's why I don't think they're on my list.
What skills ARE on your list then, Arik?
Here's what I've seen in my almost 20 years–feel free to disagree with me.
Know how to run–and manage–meetings
Corporate communicators LIVE in meetings. At McGladrey and Fairview, I spent more time than I care to admit in meetings. Some of which were very useful–others, well, not so much. But, meetings were a way of life. They were how we got things done. They were how we uncovered information to communicate. And, they were a big part of how we nurtured relationships with internal clients. And, a lot of times, we were the ones running and leading the meetings. So, having that skill set helps–a lot. What do I mean by that? Knowing how–and when–to set up an agenda. Knowing how–and when–to speak up (and when to sit back and listen). Knowing how to manage expectations and timetables. Knowing how to not lose your cool, and get what you want from your internal partners. All these KEY skills are absolutely critical if you're going to succeed in this world.
Know how to build trust–and relationships
In the corporate communications world, your internal clients are everything. In many ways, they're more important than your boss. And, in many cases, they have much more important and higher-level jobs than your boss. CEO, CIO, CFO, SVP of manufacturing. These are the roles your internal clients fill. So, building trust and solid relationships with these people is absolutely paramount. I learned this quickly during my time at Fairview. My clients were typically in the executive levels–CIO, hospital presidents, chief innovation officer. And, I had to work fairly closely with these people. If we were going to make meaningful headway together, as a team, we had to trust each other. So, I worked at honing those relationships. That meant doing great work–and hitting deadlines. It also meant taking them out to lunch once in a while. It also meant asking them about their kids activities. It also meant bringing them a cup of coffee to a meeting. Definitely a soft skill–but not one to overlook when thinking about your internal clients.
Know how to "manage up"
No, I'm not talking about "ass kissing." I'm talking about "managing up." There is a difference. Managing up consists of strategies like: making a list of your email accolades from internal clients and sending them to your boss from time to time; giving your boss a heads-up on piece of information that might help them in an important meeting with execs later in the week; sending your boss a link or two a week from blogs you read about key case studies in your industry. That's managing up. Sure, some might call it "ass kissing." But, I call it being an exceptional employee. There's certainly nothing wrong with that.
Know how to play politics
I've been on the winning and losing side of the coin here. If you live in the corporate world, that will absolutely happen. If you've spent any amount of time on the corporate side, you know what I'm talking about. And, then, you also know how important "politics" are, too. What do I mean by politics? I mean: knowing how to make your boss look good when he/she HAS to look good; I mean angling for that job you really want without making it obvious; I mean going for that promotion even if it means throwing a co-worker under the bus a little; I mean knowing how to pull the corporate levers you need to get stuff done. All this "politicking" is absolutely essential to success (and, to be honest, survival) on the corporate side. It's also one of the key reasons I'm not on the corporate side right now. I sucked at this part of the job. I could see the writing on the wall. I saw certain people getting promoted. And those people were typically not the most talented people. But they WERE the most politically savvy. I was not all that politically savvy when I was on the corporate side. And, to be completely honest, I had no interest in that. This is why I now work as a consultant 🙂 But, make to mistake about it: If you want to win on the corporate side, this skill is key. Don't let anyone else tell you otherwise.