Almost two years ago, I ranted on this blog about how I was done with coffee meet-ups.
Apparently, a lot of people were listening.
I've heard jokes, smart remarks and comments from too many friends to list here about that post over the last year-plus.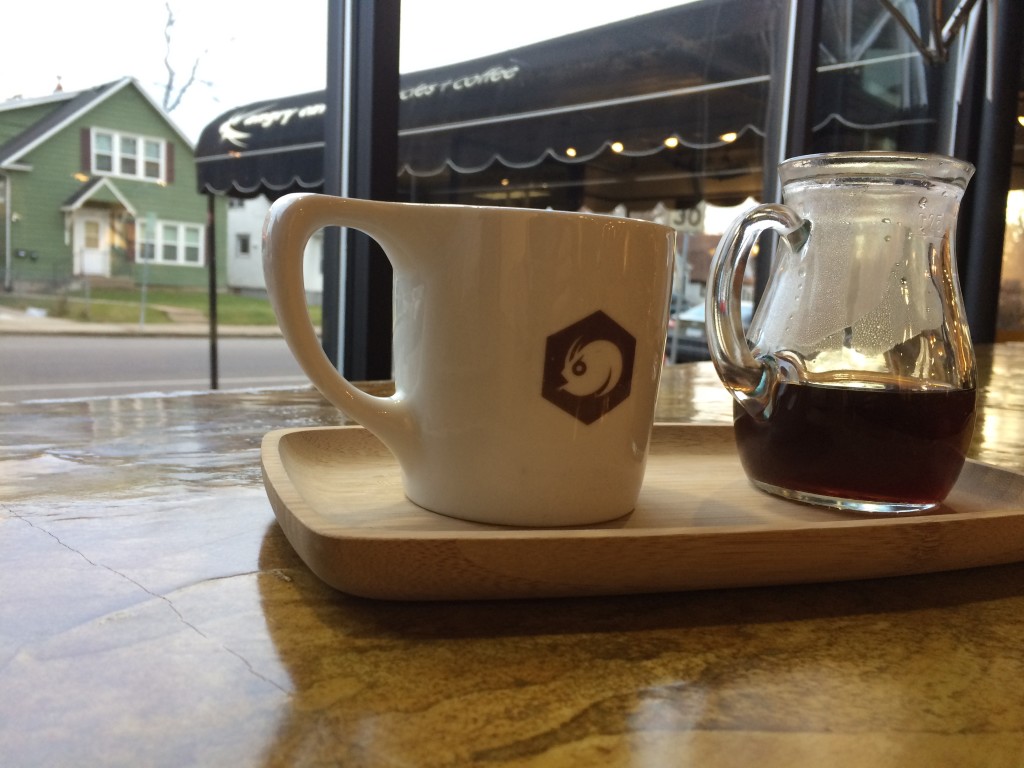 And while I'm not backing off my primary claims (no coffees with folks who want to "pick my brain" and phone calls instead of coffees with students looking for advice), I am making a concerted effort in 2016 to get back to coffees.
With a strategic twist.
The same strategic twist I mentioned in that post almost two years ago.
To make my OWN list and proactively reach out to folks I would really like to get to know better.
Now, that means I have to practice what I preach.
That means, giving people a compelling reason to give me 45 minutes-one hour of their time.
That means when asking, making it really hard for people to say no.
And it means making it easy for people to meet up with me–which means having coffee in a spot that's convenient for THEM, not me.
And finally, that also means talking about my list publicly as a means of holding myself accountable.
Since I want to keep this fairly manageable, I thought I'd shoot for two coffees per month. That's 24 a year. Doable, right?
And, I'm going to include a mix of people–those I don't know at all (but hoping to know better, for various reasons), those I already know (but rarely see), and those that are well off my radar, but people I've admired from afar for a long time. (Note: This is not an inclusive list–there are many people NOT on this list that I certainly want to get together with in the year ahead; this is just a start!).
Here's my list:
People I already know but don't see enough
Kaitlyn Cox, Sleep Number – Even though I work with Sleep Number, I rarely see or chat with Kait. And that's not good. Need to correct ASAP (especially since we live close by).
Amanda Brinkman, Deluxe – College classmate (albeit a bit younger than me 🙂 who obviously has a lot on her plate these days. Looking for a way to rope her into the Winona State alumni work I help with.
Nicki Gibbs, Beehive PR – Former manager, and someone I have an immense amount of respect for.
Andrea Kopfmann, Open Arms – One of my favorite people that I rarely see.
Gabby Nelson, Cargill – Former client and friend I now have not seen in more than a year. And that's a crime against our friendship.
Jeff Shelman, Best Buy – I'd like to call Jeff a "golf buddy", but I rarely play golf. So, I'll settle for calling him a "soon-to-be golf buddy" when I get that membership at Midland Hills with him in the future! (no laughing, Jeff)
Ed Heil, Storyteller – May already have this coffee on the books for January!
Kate McRoberts, Evantage Consulting – Former client and someone I think would really be great to get to know a bit better. You know those people who you can talk to naturally and it just feels easy? Yep, that's Kate.
Molly Snyder, Target – Been trying to grab coffee with Molly for more than a year now. I think we may get lucky in 2016 🙂
Dory Anderson, Lemke Anderson – We share a client (Andersen Windows & Doors), so I recently had the pleasure of meeting Dory for the first time. Sounds like I may actually knock this one off this week, too!
Kevin Smith – Former senior director of corporate communications with the Minnesota Twins, I got to know Kevin a bit years ago through his wife. Hoping to reconnect in 2016, despite his Iowa Hawkeye loyalties 🙂
Joshua Carter, Target – One of the busiest, most "about town" guys I know. If I only had half the style sense of this guy…
Anna White Lovely, Cargill – One of my faves from my old PRSA days.
People I don't know, but would like to meet
Dane Hartzell, Honeywell – Run in similar circles, but I've never actually met Dane. Hoping to fix that in 2016.
Dustee Jenkins, Target – Have always wanted to chat with the head of PR for Target. This one might be my biggest challenge.
Matt Lechner, Park Nicollet – I've "known" Matt for years, but never actually met (or, had coffee, at least). Hoping to talk digital health care with Matt at some point next year.
Mike Fernandez, Cargill – A name that keeps popping up from some very smart people I know.
Bob Ingrassia, Children's Museum – Amazing job with the recent #PlayMoreMN campaign. Would love to sit down with Bob and hear more in the months ahead.
Alyssa Ebel, Explore Minnesota – The face of Explore MN, you've most likely seen Alyssa Instagrammin or Facebooking her travels around our great state. And, she's a new neighbor of mine in So Mpls!
Crystal Schweim, OLSON – Tried coffee in 2015. Didn't take. Redo for 2016.
Andy Thieman, General Mills – Another guy I've heard tremendous things about in previous years, but never had the good fortune to meet. Also: An adjunct at the University of St. Thomas, where I've spoken many times before to Betsy Andersen's classes–so, curious to chat about that, too.
Dave Schwartz, KARE-11 – One of my favorite local sportscasters (it's the bow tie).
Amy Von Walter, Best Buy – Tough to get on a VP's radar, but I'm hopeful for 2016.
Stacy Anderson, Anytime Fitness – Even tougher to get on a CMO's radar, but here's to trying!