The finalists are set for the 2012 PR Readers' Choice Blog Awards! The voting will begin TODAY and run through Monday, July 16. You can vote as often as you wish (I know what this opens me up to), but only for one blog per category.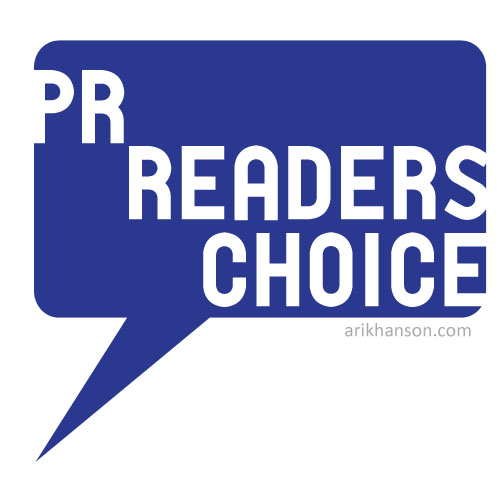 Disappointingly, there were only 13 nominations this year–down from 16 last year. But, some of that may be due to my lack of participation online the last couple years after starting my consulting business.
I want to thank everyone that has supported, commented and voted for these awards this year–and in the last three years. I know it has meant a lot to a number of bloggers that have been mentioned and nominated–and it definitely has meant a lot to me that you took the time to nominate and/or vote. So, thanks you for that.
Please vote for your favorite blog in each category below (most Educational blog only had one nomination so there will be no public vote). Think about your vote carefully–don't take the "Readers' Choice" piece lightly. This shouldn't be a popularity contest–but instead, a reflection of the blogs you really value and read every day.
Votes will be taken through midnight Monday, July 16. Winners will be announced on Monday, July 23.
Good luck to this year's finalists!
[poll id="6″]
[poll id="7″]
[poll id="8″]