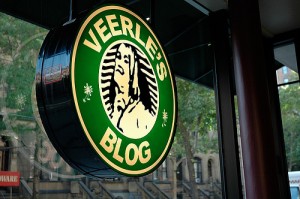 Most PR people have a number of things in common. We like to talk. We love our lists. And, by nature, we're curious people.
That's why, sometimes, when I'm ticking down my Google Reader list, I'll look to add a few non-PR or social media blogs from time to time. Keeps my mind fresh. Forces me to explore areas outside PR. And it satisfied my curiousity on a number of levels.
So, what are my favorite non-PR/social media blogs? Endgadget and The Onion seem to find their way on my list fairly regularly (Yeah, I know the Onion isn't technically a blog, but it holds a special place in my heart).
But, why stop there? I polled a number of friends online earlier this week on what non-PR/social media blogs they read on a regular basis. Here's what they had to say (great adds to your Google Reader list):
* Olivier Blanchard: Gizmodo (one of the best gadget sites out there) and Tom Peters (top-shelf management blog)
* Amy Mengel: Nieman Watchdog ("questions the press should ask"), Poynter Online, Marginal Revolution ("small steps toward a much better world")
* Allan Schoenberg: The Big Money and Wall Street Journal's Real Time Economics (economic insight and analysis from the Wall Street Journal)
* Jason Falls: Zen Habits ("Simple productivity") and Uncrate (buyer's guide for men)
* Justin Goldsborough: Rany on the Royals (Royals baseball breakdown) and Peter King's 10 Things I Know
* Josh Sternberg: Fivethirtyeight (described as "politics done right") and Scotus Blog (the Supreme Court of the United States blog).
* Gini Dietrich: The Fast Growth Blog (sales strategies to grow your business)
* Steve Farnsworth: Wisebread (living large on a small budget) and Lifehacker (tips and downloads for getting things done)
* Scott Hepburn: Penelope Trunk's Brazen Careerist, Dave Navarro's Rock Your Day (time management tips and business productivity techniques)
What are your favorite non-PR blog reads?
Note: Photo credit to DeaPeaJay, FlickR Creative Commons