This post has become an annual tradition. A ritual I now go through to identify 15+ folks I'd like to share coffee with in the year ahead. I've been publishing it now for six years (here was the first post) and it's been a fantastic way for me to meet new people in the worlds of PR, marketing and social media.
But, before we get to the 2021 list, we need to look back at my 2020 list and see how I did. Now, 2020 was an odd year obviously–especially for coffees. But, I made due. I had some virtual coffees. And, I had some in-person, socially-distanced coffees (over the summer and fall). Let's see how I did:
Folks on my list I did have coffee with in 2020:
Megan Tuttle, Cambria
Sofia Horvath, Federal Reserve Bank of Minnesota
Katie Berry, US Bank
Erin Noel, American Cancer Society
Stephen Dupont, Pocket Hercules
Katie Radecke, Andersen Windows & Doors
Kelsey Dodson-Smith, Cambria
Laura King, CorTalent
Unfortunately, I missed the following folks in 2020:
Amber Campeau, 3M
Chris Carpenter, Medtronic
Aaron Grote, Great Clips
Dobby Gibson, Land O Lakes
Isaac Risseeuw, Minnesota Orchestra
Dustin Smith, Polaris
Alison Kaplan, Minneapolis/St. Paul Magazine
Now, I also met up with some great folks who weren't on this list, including:
Wendy Wiesman, Wiesman Experiences
Krissy Sommerstad, Wonderstad
Dave Schneider, Red Wing Shoes
Nate Knox, 3M
Stacey Rammer, Medtronic
Fernando Vivanco, TE Connectivity
Sarah Shehata, First American Title
Beth Thompson, RSM
Melissa Gilman, Land O Lakes
Elise Bartlett, Frame
Brett Boyum, Uponor
Emily Negrin, Inari
Angie Lindell, Cargill
Scott Broberg, Fast Horse
Matt Davies, 3M
Emily Buchanan, Buchanan & Co.
Gino Giovannelli, University of St. Thomas
Jay Olstad, UHG
Christina Palladino, Park Street Public
Overall, a pretty good wash for me in 2020. Keep in mind, these don't count more informal coffees I had with folks I already know pretty well. Catch-up coffees, I call them. But, if my math is right, that's 27 new people I met via coffee–IN A PANDEMIC YEAR! I don't know about you, but I consider that a win!
Now, as I look ahead to 2021, the first quarter of the year will be tough. In-person coffee meet-ups will be hard to do. But, I bet things will open up a bit, starting as early as April. I don't plan on resting on my laurels though. I hope to schedule a number of virtual coffees in January, February and March. I see a big networking year ahead!
Building this list is so much fun each year. I really try to come up with a mix of folks. Some of these people I've wanted to get to know for a long time. Others are brand new to me. Some are senior-level. Others are more junior. Some work for big companies. Others work for smaller orgs. It's the mix that I love!
Here's my people-I'd-like-to-have-coffee-with-in-2021 list!
Kristina Wright, Thrivent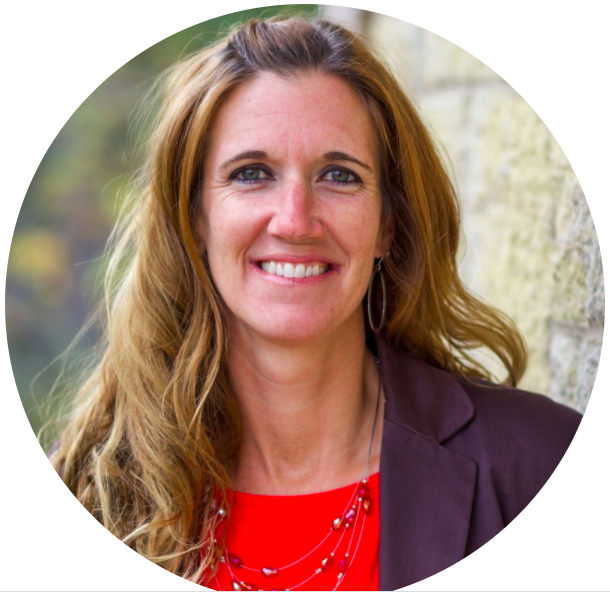 New Year. New Job for Kristina! And, I'm excited to hear all about it!
Brian Grace, Nationwide Insurance
Brian's one of those people I've "known" via social media forever–since the early days of Twitter. But, as far as I can recall, I've never had a chance to meet or chat with him. Now that he's not in Minneapolis, that's tougher. But, there's always Zoom!
Patrick Strait, Patterson Companies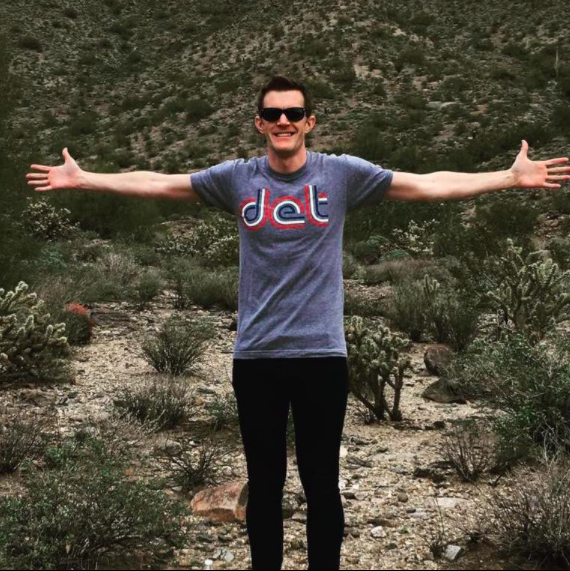 Although Patterson was a client for a few years a while back, I didn't have much cross-over with Patrick. He was a relatively new employee at the time, and I didn't have a chance to connect with him. Time to change that!
Kelsey Soby, CH Robinson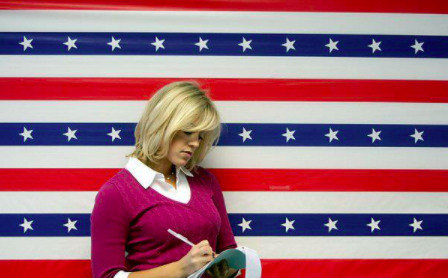 You might recognize the name–Kelsey used to be a media personality with FOX-9 locally. And, unbelievably, she's now been working for the "dark side" for 5+ years now! I'd love to hear about her (relatively) new role at CHR and look forward to hearing about how she's transitioned to the PR world.
Gabriela Lozada, MN United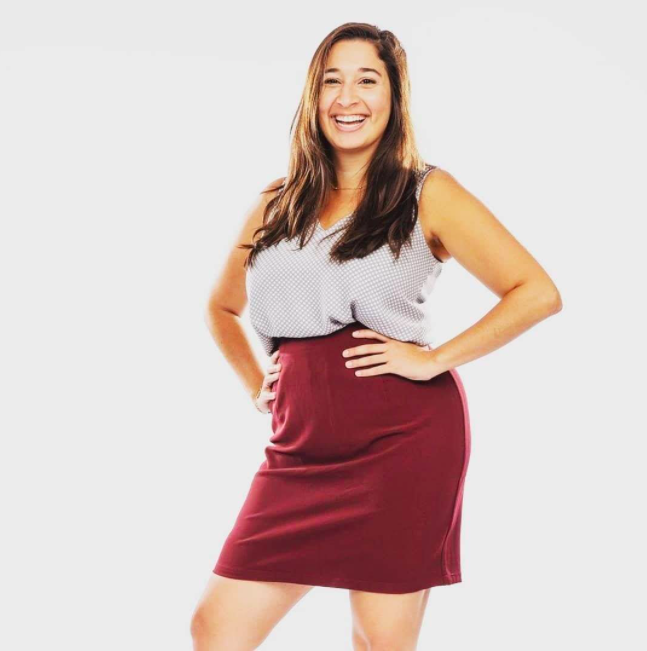 I "met" Gabriela in the pandemic year, but never had a chance to actually meet and chat with her. I'm looking forward to hearing about what it's like doing PR for Minnesota's fastest-rising sports franchise!
Sara Fossen, Rosedale Center
Tried getting her on the podcast in Dec./Jan., but I'm sure holidays got in the way. I've long been intrigued by some of the work Rosedale is doing with influencers and social media. Time to hear it from the person who's responsible for it all!
Aaron Grote, Great Clips
Lone hold-over from my 2020 list. Get it done, Arik!
Andrea Yoch, Andrea Yoch & Co.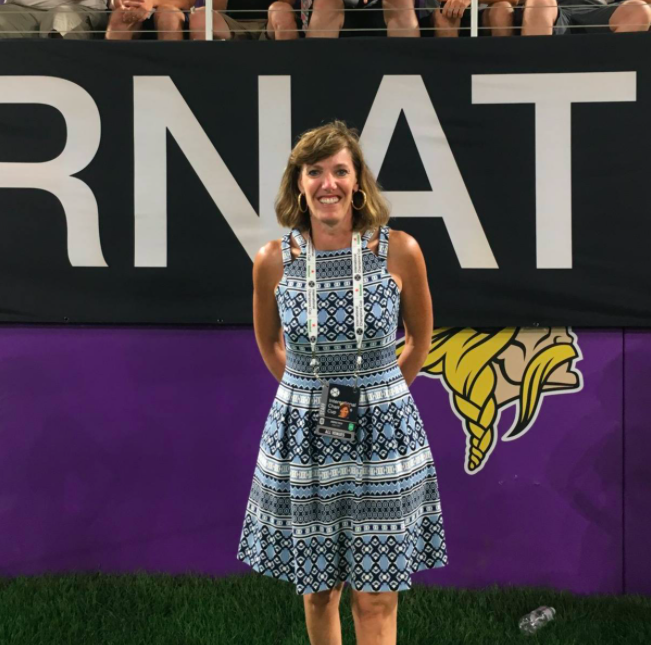 I first "heard" about Andrea on Twitter, as she regularly interacts with some of my favorite radio personalities of KFAN's Power Trip Morning Show. In fact, some of them are clients! She seems to work in sports and entertainment PR–a world with which I am unfamiliar. Seems interesting.
Sarah Edwards, Some Great People
I'm intrigued by Sarah Edwards. Definitely not someone that's had a traditional career path in our industry. But, someone who's on the cutting edge of what brands are doing with influencer marketing (including her work with Rosedale Center). Again, I'm intrigued. (PS: I LOVE this photo!)
Cece Porter, Fast Horse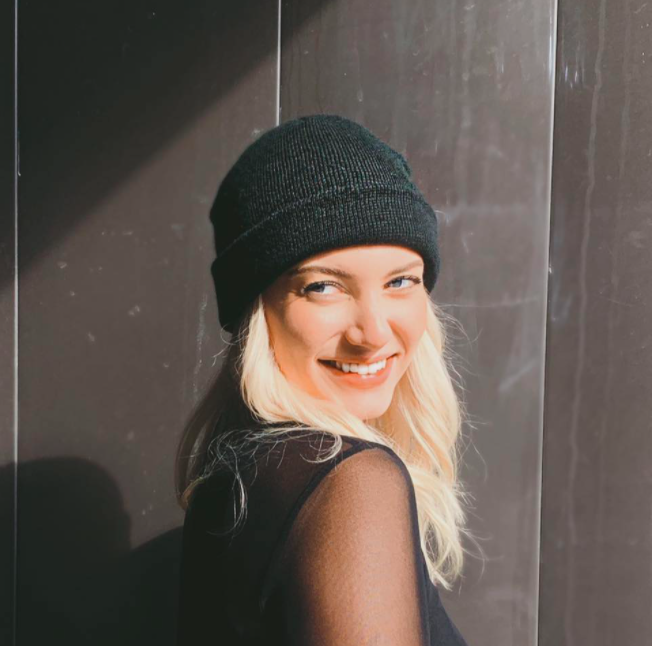 "Met" Cece virtually recently via my Zoom background post. So, I discover she works at Fast Horse. She recently moved to Denver (I like mountains now that I ski!). She also volunteers with AdFed. And, I come to learn, she's also a Tommie! Seems like this is someone I should know!
Laurel Hood, Weber Shandwick
I'm generally curious about people who make career decisions that go against the grain. Moving into the agency world after years on the corporate side at Target and Abbott certainly qualifies. So, naturally, I'm interested in meeting this current Shandwick employee.
Jennifer Zick, Authentic Brand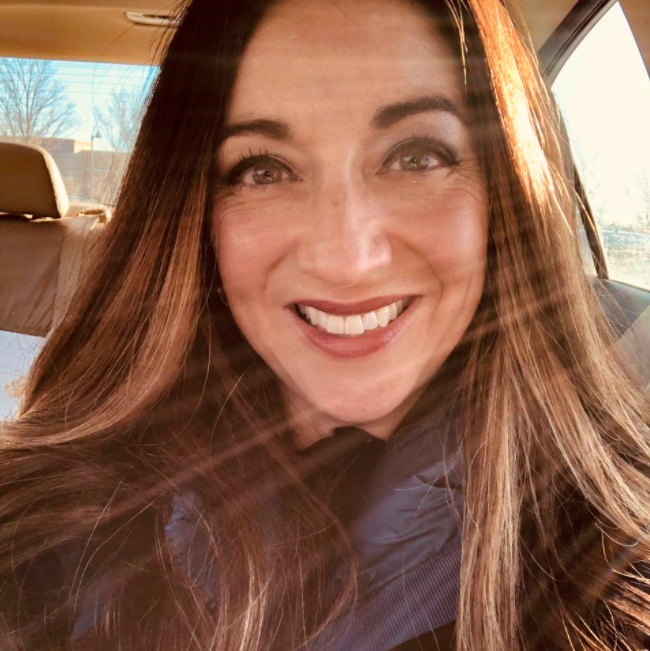 Much more on the marketing side than most I know. And, to be honest I'm shocked I haven't bumped into her at some kind of industry event over the years. But, it's been interesting to watch her build her Authentic Brand over the last 3+ years. I'm interested to hear more about that journey.
Julie Elapano, Sleep Number
Even though I worked for Sleep Number as a consultant for a whopping 10 years, I had little crossover with Julie. But, I've heard very good things from the people I know at Sleep Number. We tried to get together in 2020, but it just never happened. I'm redoubling my efforts in the year ahead!
Kirstie Foster, Blue Cross Blue Shield of Minnesota
Kirstie seems to one of those leaders who flies under the radar–but one that you always hear good things about from the people who worked for her. My podcast co-host, Kevin Hunt, worked with her for years and raves about her. And now friends like Laura Hennen work for her and also say great things. I'm hoping to see for myself what everyone loves so much about Kirstie.
Nadine Babu, Babu Social Networks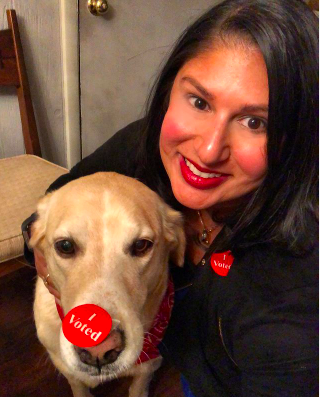 So much to talk about with Nadine. And again, it's hard to imagine we haven't already met. We're both social media consultants–and have been for a long time. We're both Gopher rubes. We're both adjunct professors. I mean, this coffee could be a 3-4 hour deal!
Gail Nosek, Minnesota Department of Nature Resources
Another person on this list with a new job. And, another very interesting new job, at that! I'd love to hear more–especially since I've become such a huge fan and proponent of our parks and the North Shore over the years!
Alyssa Derby, Ecolab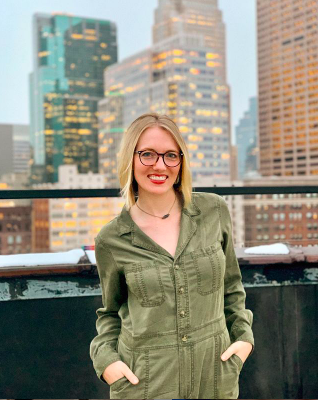 Admittedly, I'm cheating a bit with this one. I was all set to put Alyssa on this list anyway, then, as fate would have it, we connected before I published this list. We're set to have coffee next week. I'm still counting this one though! And, I can't wait to chat with Alyssa (she's also going to speak at my UST class in May).