Last week, I shared my news that I'll be teaching social media at the University of St. Thomas. A big part of the reason I pursued this adjunct professor role was the opportunity to shape young minds. But, the truth is, young minds are kicking ass! And, they have been for a while now.
I think about people like LeeAnn Rasachak and Sarah Reckard whom I met more than 10 years ago now (they were one of my first PR Rock Star interviews!). I've watched them both grow into fabulous communicators and leaders!
Or, people like Allison O'Keefe (another PR Rock Star), whom I spoke to in a University of St. Thomas classroom many years ago. Now, she's crushing it at Best Buy in social media marketing. I'm quite certain Alison will find herself in a senior leader role very soon.
But, who are the next LeeAnns, Sarahs and Allisons?
I thought I'd ask my network for help! So, I asked a few key local leaders for up-and-coming social media or communications superstars they admire. I put a few guidelines on this–these folks had to be non-manager/non-director level. They had to be younger than 30. And, they had to work in Minnesota.
Of course, I couldn't write a post like this without nominating a couple people myself! I give you 15 up-and-coming social media and communications rock stars!
Sarah Schoeneck, Media Relations Manager – Patterson Dental (nominated by Arik Hanson)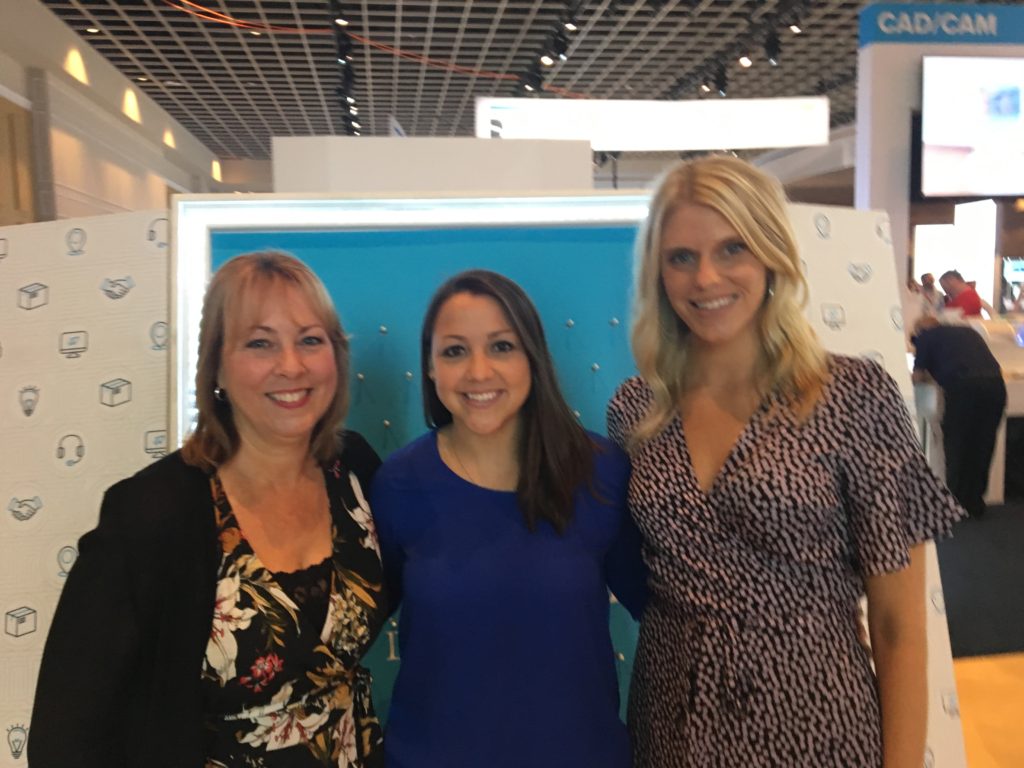 I  met Sarah (at right above) a few years ago when I started working with Patterson Dental. Then, about a year ago, I had the opportunity to work with her a bit more–and I was instantly impressed. Then, Sarah moved into a new role last year working in a media relations and influencer capacity, and we had the chance to work even more (we worked a trade show in Orlando together in the fall). On that trip, Sarah showed initiative, yet remained calm under pressure. And, she was doing it all at her very first trade show experience. Overall, what impresses me most about Sarah is her ability to absorb information quickly, learn and execute. Might seem simple, but there just aren't a lot of people that do that well. I expect big things from Sarah in the years ahead.
Ashley Gustafson, Marketing Specialist – Affinity Plus Federal Credit Union (nominated by Arik Hanson)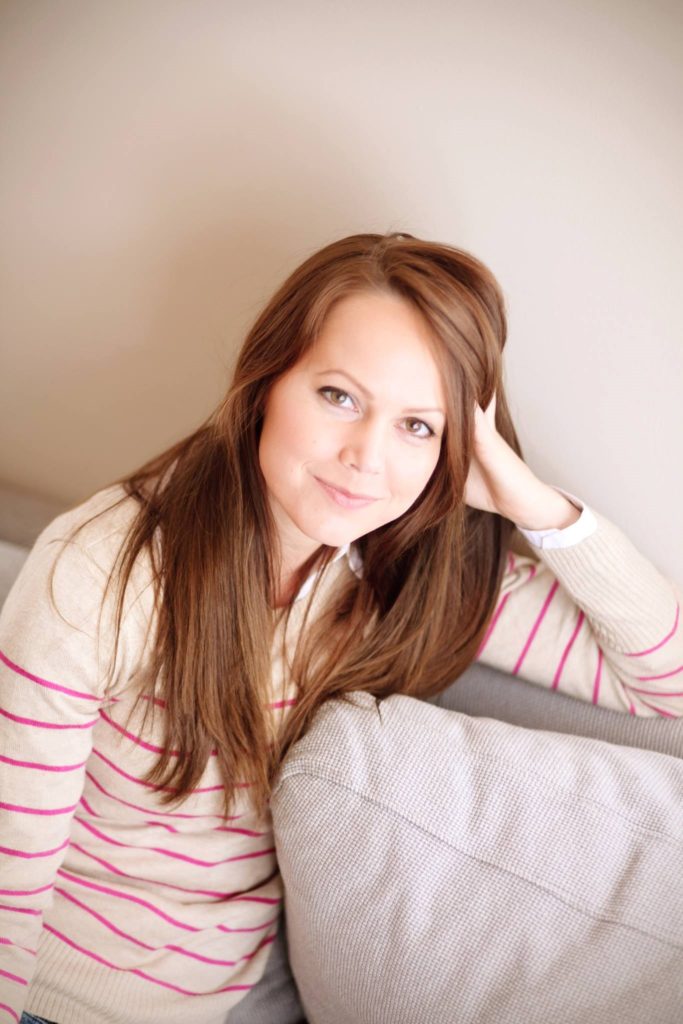 I just started working with Ashley a couple months ago as part of a new engagement with Affinity Plus Federal Credit Union. And, in those two short months I can already see the talent. So much of effective social media marketing is based on instincts. And I could tell early on that Ashley had great instincts. She's just getting started in her social media marketing career, but I can see a path of growth and opportunity for her at Affinity in the months ahead.
Tess Montgomery, Digital Marketing Specialist – TPT (Twin Cities PBS, Nominated by Heather Olson)
A North Minneapolis native, Tess excelled in her journalism program at Drake University, during which she presided over the Coalition of Black Students and interned in business development with The Integer Group and in marketing/group sales with Iowa Events Center. Back in Minnesota, Tess served as a Digital Production Intern with On Being, then moved into her latest role as Communications & Engagement Coordinator for Appetite for Change.
In the span of five years, Tess has excelled in marketing, communications, production, and business development roles in agencies, on the client side, and with non-profits. She is well versed in customer service and thrives on building relationships — online and in person — while accomplishing a variety of demanding business goals.
To top it off, Tess has been selected a Fellow through two distinctive leadership programs — as a RISE Fellow in the New Sector Alliance and as a Josie R. Johnson Leadership Academy Fellow through the African American Leadership Forum.
Tess demonstrates several important qualities of a successful communicator: tenacity, patience, positivity, clarity, and follow through, accentuated by a lively sense of humor.
Courtney Filipovich, senior specialist digital planning – United Health Group (nominated by Christy Warner)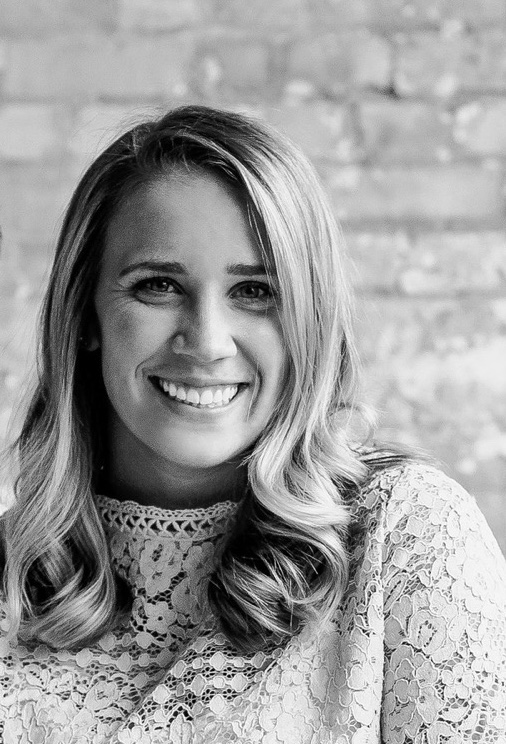 Courtney landed her permanent role off a 6-month social media internship in the Corporate Communications department at UnitedHealth Group. She was hired full time shortly before graduating from the University of St. Thomas. She quickly demonstrated a willingness to ask questions in what can be large, intimidating corporate meetings, and she eagerly sought opportunities to get in front of C-suite executives. She is always looking for ways to learn more about the business, and she took on the planning and coordination for a periodic department "lunch and learn" session. Courtney actively seeks feedback from peers and management alike, and she applies it readily.
Claire Wolt, senior external communications specialist –  Allianz (nominated by Brett Weinberg)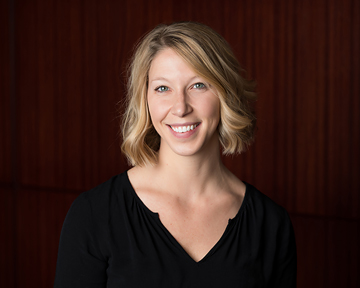 Claire Woit has already blazed a trail of success in her eight years in the communications/PR industry. While at Padilla she developed innovative PR programs that garnered outstanding results for multiple clients across several industries. After making the switch to Corporate Communications, she has fast become a go-to source for counsel on multiple matters while developing a reputation for creating new approaches to enhance Allianz Life's communications efforts.
Jordan Kruger, senior communications specialist, Sleep Number (nominated by Sarah Reckard)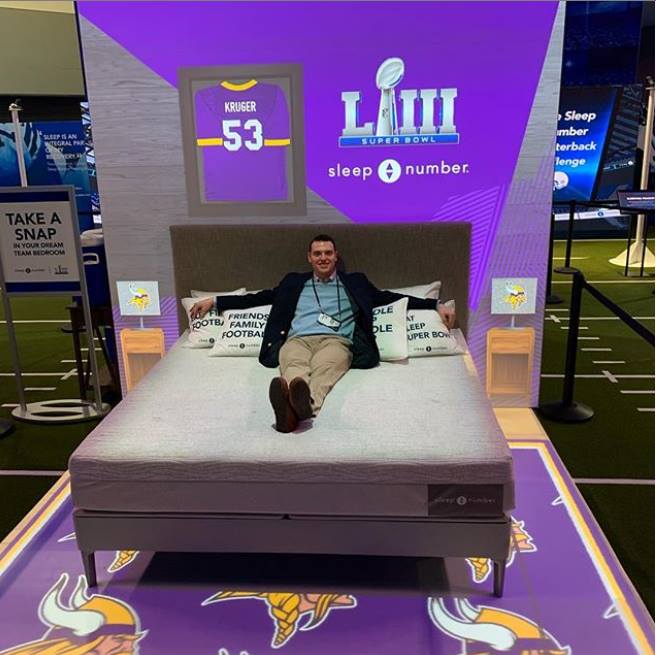 Jordan has a true passion for communication and sports! And it's a thrill to see him excel when tackling both of his passions for Sleep Number. From helping communicate "the move" – when Sleep Number's corporate employees moved from their Plymouth HQs to downtown Minneapolis – to hosting IG-live sessions at the Super Bowl, Jordan is building a great foundation for a well-rounded comms career. Always a team player, Jordan is supportive, inclusive, authentic, and full of great, scrappy ideas. Jordan has balance outside of work, which tends to be a solid indicator of success, and he coaches youth baseball and also referees High School football and basketball games. A true gent, Jordan is an A-team player.
Justine Perez, social media specialist – U.S. Bank (nominated by Monica Wiant)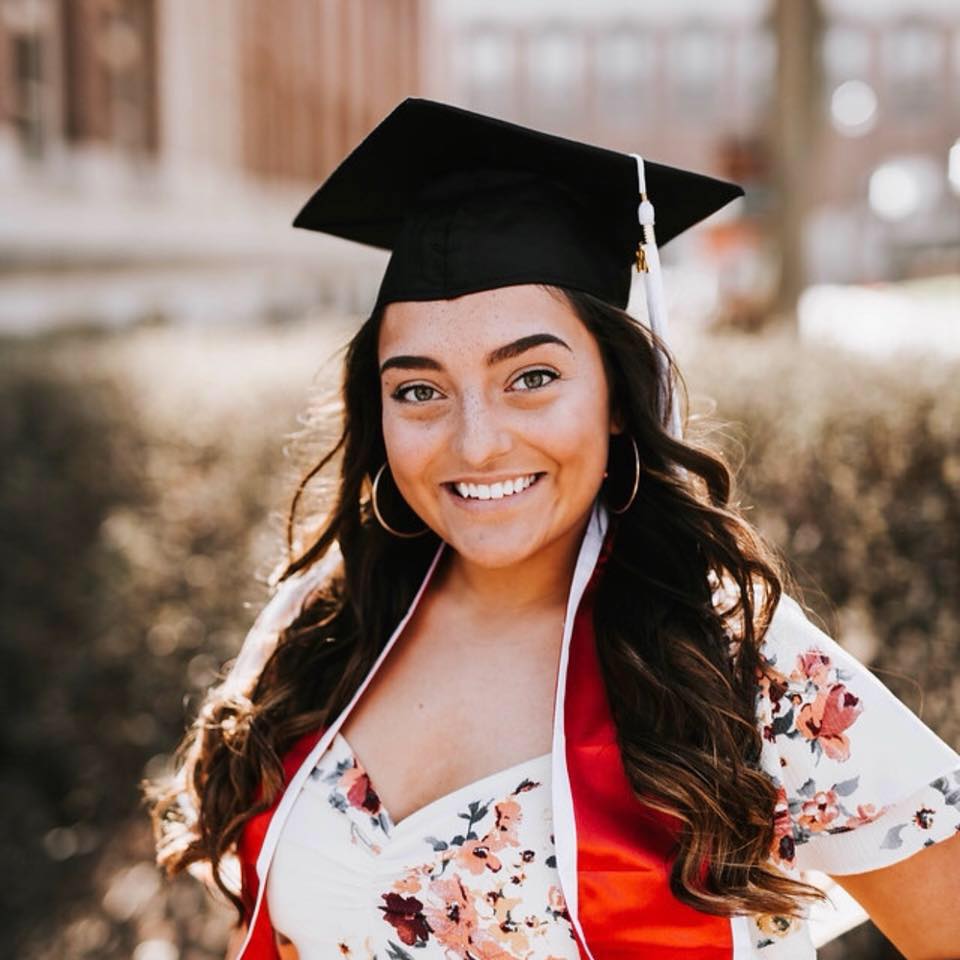 Justine Perez joined the U.S. Bank social media team in 2018 after graduating from the University of Minnesota with a degree in journalism. She develops content for the bank's social channels and supports marketing campaigns as a social media specialist. Whether she's snapping photos for the bank's Instagram story, wrangling the perfect bit of copy, or surprising and delighting a Twitter follower, Justine infuses her work with a sparkle of creativity balanced with an authentic understanding of the brand.
Amelia Friedrichs, manager, influencer and social engagement, W2O Group (nominated by Katie Schutrop)
Over the last two years, Amelia has played an integral role in shaping how our agency approaches influencer engagement in the healthcare industry. With many clients we work with, this area of PR is uncharted territory and requires a high level of strategic thinking, poise and passion to usher these new concepts into reality. Amelia is a true rock star who continually impresses clients with her deep knowledge of niche influencer communities and translating insights into meaningful opportunities for clients to engage. As the world of influencer marketing continues to grow and evolve, I have no doubt Amelia will be one of the key players out there making waves.
Briana Gruenewald, senior account executive, Bellmont Partners (nominated by Brian Bellmont)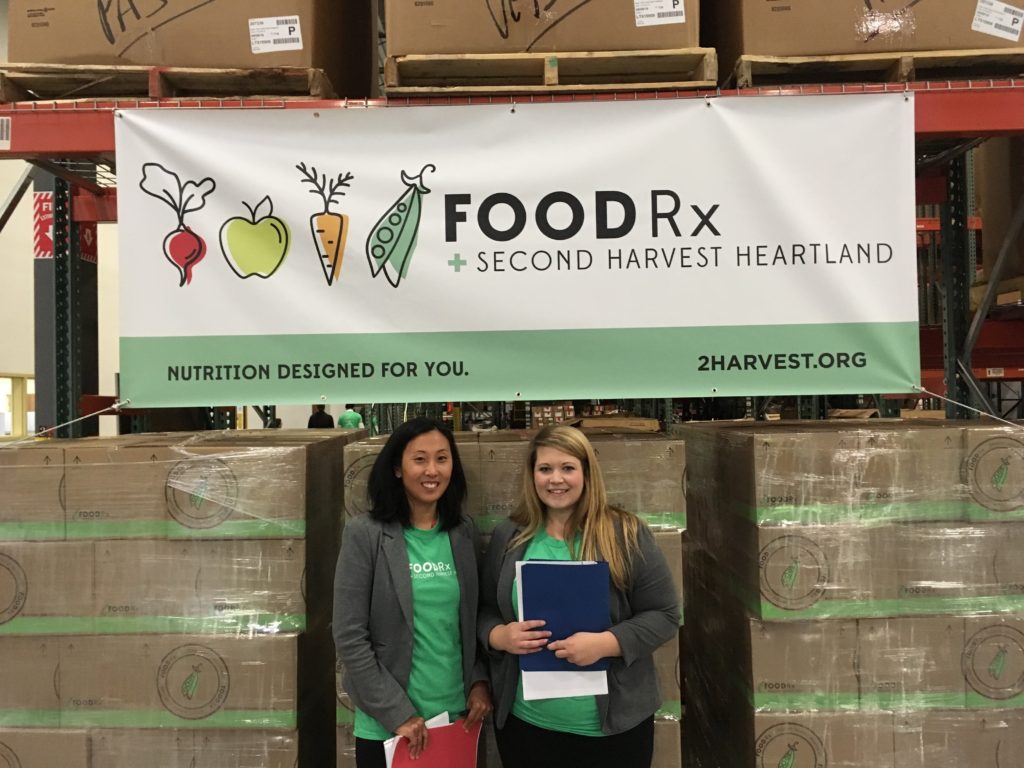 It's tough to describe Briana Gruenewald in a small space – how much room do you have? Over her almost five years at Bellmont Partners, she has evolved into our very own unicorn – a gifted PR strategist, account lead, writer, passionate team member and mentor with exceptional graphic design skills. I met her when she was marketing director at ThreeSixty Journalism, where I'm on the board. When her commitment to ThreeSixty was drawing to a close, I knew she'd be an excellent addition to our team – and so did she. Her empathy, creativity and collaborative approach make her a fantastic colleague, and our clients continually sing her praises. In addition to playing key roles with clients like Second Harvest Heartland (she was instrumental in helping the organization navigate through its recent CEO transition), MnFIRE, Uptown Association and many others, Bri continues to lead Bellmont Partners' design work, and will complete her Masters in Graphic Design at MCAD at the end of this year. With as much as she's already accomplished, I could not be more confident that she's really just getting started.
Theresa Reps, agricultural affairs manager, Midwest Dairy (nominated by Brian Bellmont)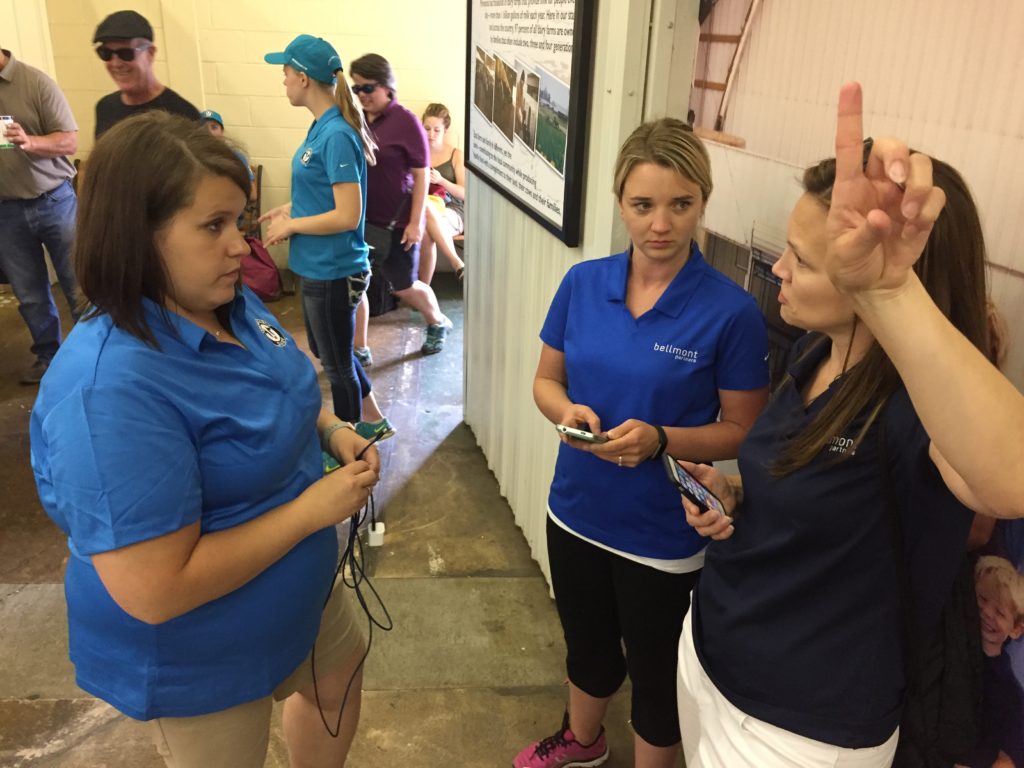 I've known Theresa since she was named a Princess Kay of the Milky Way runner up in 2011, and then worked side-by-side with her the following year when she became the integrated communications intern at our longtime client Midwest Dairy. Her ability to connect with people and passion for telling stories about agriculture – and more specifically the people who drive the industry — struck me right away, and over the years that focus has only become sharper and stronger. She's now putting those skills into enthusiastic, authentic action as Agricultural Affairs Manager for Midwest Dairy, and I continue to be impressed by her commitment to communications and to agriculture, especially as she works to cultivate and inspire the next generation of dairy leaders.
Megan Ayotte, founder, May Ott Communications (nominated by Allison O'Keefe)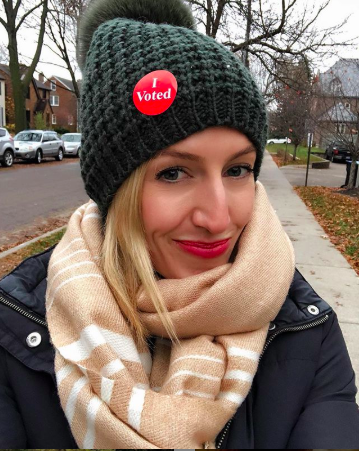 Megan started out working in Edelman' Chicago office, before moving back to Minneapolis to work at Weber Shandwick and Exponent supporting consumer client accounts including Land O'Lakes, Florida's Natural, WinField, Cargill and more. She left the agency world in 2016 to work at Be The Match on their communications team. Most recently, she went out on her own, establishing May Ott Communications in 2017. Megan exemplifies a modern marketing professional, with proven success in media relations, influencer programs and social media strategy – ultimately bringing it all together for integrated campaigns to make an impact. She excels at educating clients on the social media landscape – providing a strategic framework to making their message relevant across their social platforms, while balancing the realities of budgets and resources. Megan's positive attitude, mature professionalism and outstanding work ethic stood out to both clients and leaders. She always found the time to get anything done—balancing a variety of client needs and working efficiently to deliver flawless campaign results. Megan is a natural and compelling leader, confident in her own expertise, while working collaboratively with a variety of more senior leaders and creative teams. With her own business, she has proven that her tenacity and vision is unmatched – quickly building her client roster to more than a dozen businesses in Minneapolis in just over a year, including Still Kickin' and Larissa Loden. I would highly recommend Megan to any business owner in Minneapolis looking to grow their business through marketing. Outside of her "day-job", Megan is passionate about food and fitness, and posts her personal paleo recipes and tips at 
@paleoinspo 
on Instagram.
Megan Tuttle, social media coordinator, Cambria (nominated by Allison O'Keefe)
Megan has worked at Cambria for nearly three years – and has become essential to their social media team, managing everything from content planning (managing monthly editorial calendar) to content creation (managing social shoots and product styling) to reporting (recommendations for content optimization) across all their platforms. In a visual content world, Megan is adept at finding ways to tell brand stories that are optimized for each platform, while ensuring a consistent brand aesthetic aligned to the brand's positioning online. Megan stands out with her outstanding worked ethic combined with a positive attitude – bucking any stereotypes of the Millennial generation. This combination is essential for any digital team, where work hours extend beyond the traditional 9-5, and unexpected opportunities and challenges arrive in real-time. Simply put, she's a hustler. Outside of the office, Megan has a blog focused on her passion for fashion, and shares her personal content via Instagram.
Libby Benda, director of accounts at The Social Lights (nominated by Allison O'Keefe)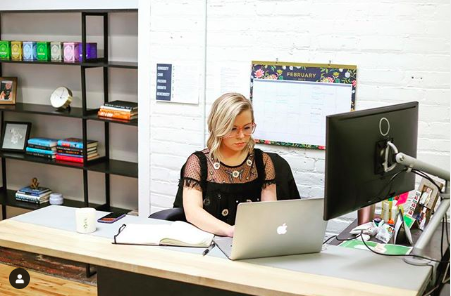 Libby quickly moved up the ranks at The Social Lights as the social media start-up grew its staff, resources and clients. After leaving for a brief stint at McCann, she returned to The Social Lights and was promoted to Director of Accounts in 2017. She oversaw the coordination of the massive social media efforts for the Super Bowl Committee in 2018, working with paid staff and social media volunteers to staff and manage the online presence of the event. She was also a nominee for AdFed's
32 under 32 in 2018
.
Andrew Bradfish, social media manager – Cargill (nominated by Sue Serna)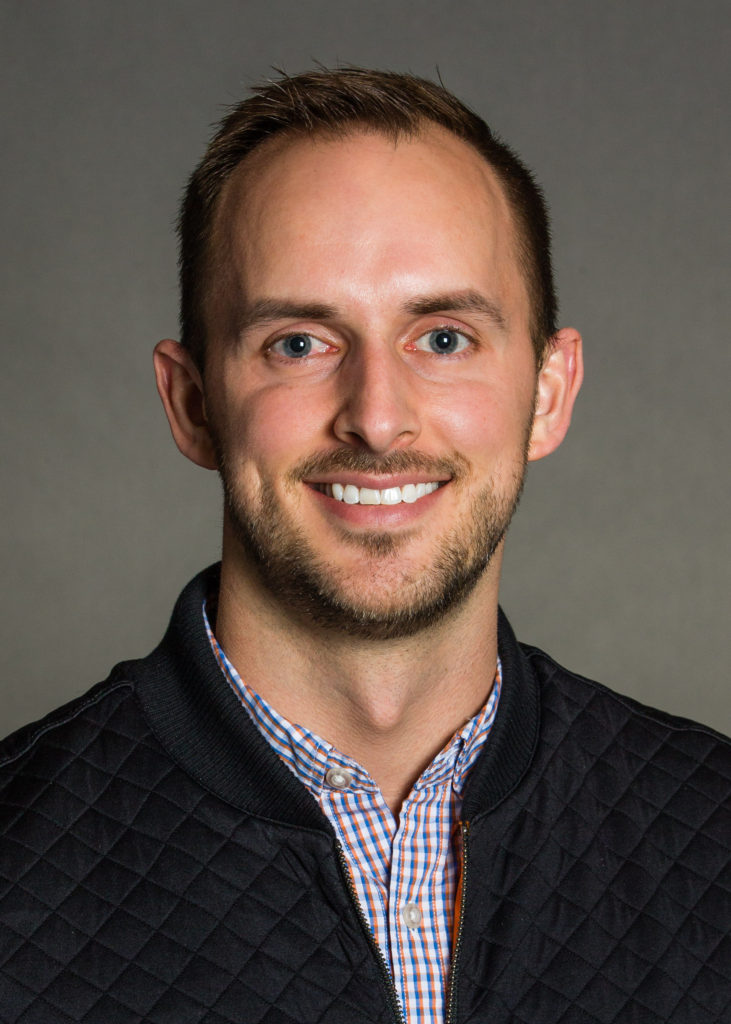 Andrew Bradfish joined Cargill about a year ago, coming to us from Ameriprise and before that Caribou Coffee. In addition to standing up Cargill's new Global Facebook Page infrastructure from scratch, Andrew quickly leveraged his experience as a social media marketer to start moving us toward more sophisticated social media campaigns. He's been an enthusiastic leader, taking on work assignments as well as internal leadership roles (he was recently appointed the head of our Corporate Affairs People Team). In a short time he has become a trusted colleague and source of guidance for people throughout the company – and he's just getting started. I am excited to see what Andrew's next year will hold.
Cassie Roman, account executive – Pineapple RM (nominated by Rose McKinney)
Cassie Roman, account executive at Pineapple, has been key to a number of social media programs for our clients. In particular, she has established and grown a #SmallHelpsAll community for an annual campaign that recognizes the substantial economic contributions of the more than 500,000 small businesses in Minnesota (defined as companies with fewer than 500 employees). The campaign takes place during National Small Business Week and the local contingency includes (client) Calhoun Companies, and partners Better Business Bureau of Minnesota and North Dakota, and the James J. Hill Center. Not only does she build the content, she has created guides for the partners and conducted training for their participation. Further, the social media component is integrated as part of events, media relations and online strategies. In 2018, Cassie's work on the #SmallHelpsAll campaign was recognized by Finance & Commerce – she was part of its inaugural group of Rising Young Professionals.