Last year, I organized a list of the top 20 social media innovators in Minnesota. It was a community-based list–the community nominated and voted for all 20 of those folks. And despite some negative feedback, a year later, it's still a pretty solid list (although my one regret is allowing myself to be nominated–pretty lame in hindsight. Live and learn, right?).
But, it is a year later. And a lot has changed. People have changed jobs. Founded new companies. And moved a lot of needles.
So, I wanted to revisit the concept. But, this time, I thought I'd just share my views on 11 people who have moved the needle in the social media world by generating one little thing: Results. This isn't a popularity contest–these are folks who took risks, pushed others to think differently or advanced the digital space locally in some way, shape or form.
Here you have it. Who would you add and why?
* Greg Swan. Greg continues to set the bar high for digital thought leadership in this market. As one of the leaders of Weber Shandwick's digital team, Greg has played a lead role in a number of accounts, including the U.S. Army's foray into social media. Without question one of a handful of folks in town I look to for advice and ideas on a regular basis. And, oh by the way, he also runs a pretty successful music blog, Perfect Porridge and organized a religious social media group, #smsheps.

* Lee Odden. The numbers speak for themselves. TopRank's blog is killing. Lee is speaking at events across the globe. And while I don't have hard numbers, I'm guessing his business is doing pretty darn well, too. The guy is on fire. But, here's the thing: You would never know it by talking to him. Lee's success definitely hasn't gone to his head, which is what I love about him. Humble to the core. Apparently, nice guys don't finish last.
* Mykl Roventine/Meg Canada. One of my favorite local events continues to be Unsummit. From the unconference feel to the wide-ranging speaker and topic list to the new venue, Unsummit has grown up in the last year. And Mykl and Meg have been steering the ship (plus they're not afraid to take risks–like this!).
Glee-like Video – UnSummit4 from Mykl Roventine on Vimeo.
Sure, they had help from folks willing to speak and pitch in, but Mykl and Meg have done the heavy lifting. And it's paid off in my view. Events like this are helping us all get smarter locally in the digital realm.
* Nancy Lyons/Meghan Wilker. Sure, those darn Geek Girls notebooks are EVERYWHERE in this town (that's a metric in itself–number of notebooks found in agency, corporate and meeting spaces throughout the Twin Cities 😉 , but that's not why these two stand out in the crowd. It's their content. It's the presentations I've seen them give. And it's the way they do business and the actions they exhibit each day online–and off. At least from where I sit. Oh, and that Geek Girls idea: Brilliant (even though I know it's a couple years old–I still love it).
* Erica Mayer. You can't go two minutes on Twitter without seeing an avatar that's been shot by Erica. And, it was all for charity. Charity Water, to be specific. Yes, Erica's honed a reputation as someone devoted to giving back–not only to the community, but to the world. I think of her as our local version of Danny Brown (founder of 12for12k). In the last year, Erica has raised more than $11,00 for Charity Water–almost entirely by herself. That's not just innovative–it's incredible.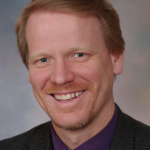 * Lee Aase. The "father of social media in health care", Lee remains one of the true leaders in the Minnesota digital scene. He may be a bit overlooked here in the Cities because he's down in Rochester, but I know a number of folks still look to him for ideas and guidance in this field (including me). And, even though Lee had early success at Mayo Clinic and with his popular SMUG blog, he hasn't rested on his laurels. Recently, Lee played a lead role in helping the organization roll out its new Mayo Clinic Center for Social Media.
* Don Ball/Kyle Coolbrath/Zack Steven. If you're a solo-preneur in Minneapolis/St. Paul, you surely know Don, Kyle and Zack. These three gentleman brought co-working to Minnesota. By creating collaborative, open work environments (CoCo in St. Paul and Third Place in Como) that are affordable (relatively speaking), these three gentleman have given solos/freelancers another option in town–one that really just hasn't existed before.
Anyone you would add to the list? Minnesotans who have moved the needle in 2010? Please share your ideas–and results.