As an independent consultant, a big part of my job is keeping my clients one step ahead when it comes to social media marketing. And, that's damn hard, considering the speed at which social media marketing moves.
If you're reading this blog, you also know I produce a lot of content on a monthly basis: 2 blog posts per week, 2 podcast episodes per month and four Talking Points e-newsletters per month. That means I need to do a lot of reading each month because I need: news to react to on the blog, trends to discuss on the podcast and both to share in the e-newsletter each week.
And, I've gotten a lot smarter over the years around what blogs and sites to follow–and which to avoid. Because let's be honest, there's a lot of absolute crap out there when it comes to social media marketing blogs and sites. It's really hard to determine which are worth following–and which are not.
So, I thought today I'd do a little of that heavy lifting for you and share with you 10 of the blogs, sites and e-newsletters I check on a regular basis (almost daily).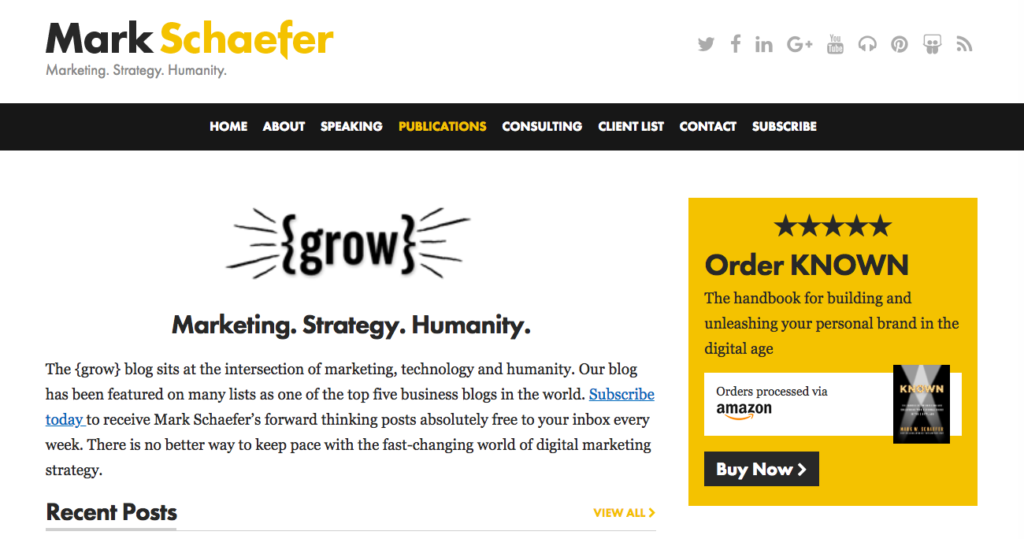 I don't love the guest posts on Mark's blog, but I usually find that Mark's posts really get me thinking. As of late, his posts about the impending "techlash" and how marketing tech is sucking the life out of our profession. Overall, I'd just suggest sticking to Mark's posts and staying away from the guest posts.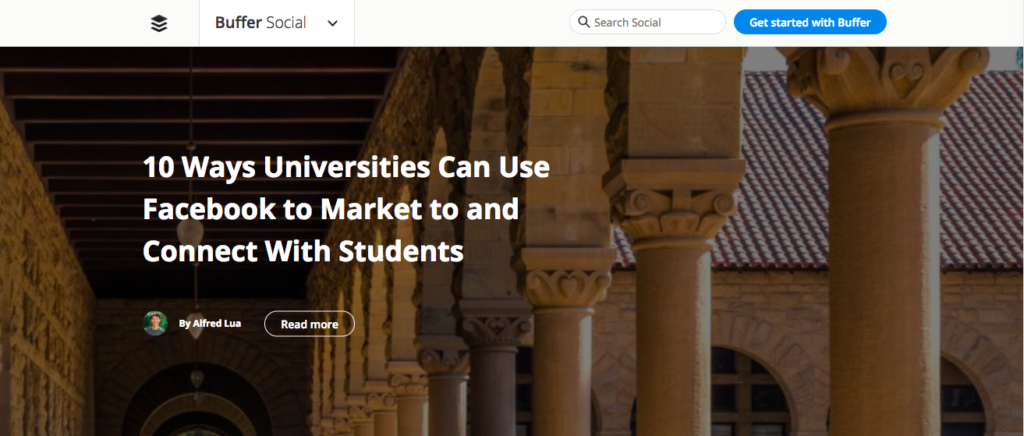 This has to be the best agency/vendor blog in the industry. And, for my money, I'm not sure it's close. Recent posts about new Twitter algorighm, research on third-party tools and their impact on reach/engagement, and the "state of social media report" are all among the better posts I've read in the last two months. Sure, they sprinkle in content that promotes Buffer products. But, subscribing is definitely worth it for all the other content they share. Just top notch. Couldn't recommend it more.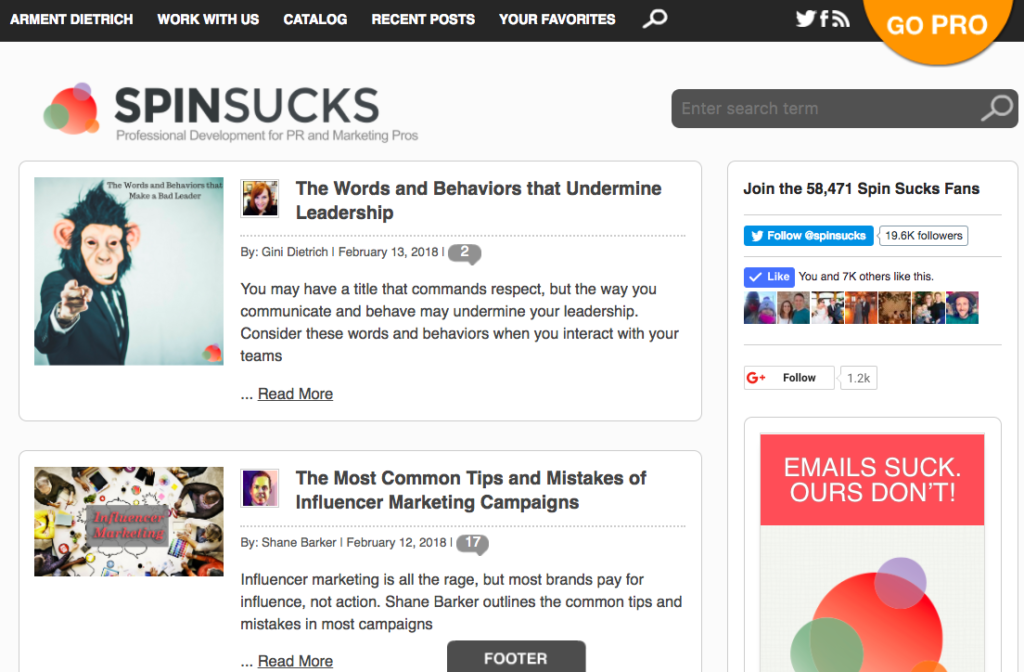 I've followed Gini's blog from almost the beginning–I've been reading now for more than 9 years. Gini's blog is probably the de facto "must read" blog in the PR industry. But again, much like Schaefer's blog, I stick to Gini's posts and generally avoid the community/guest blog posts. And, much like Schaefer's blog, Gini's perspectives are worth the price of admission (sorry–just like that phrase, there's no price for admission here). In particular, I've enjoyed recent posts on over-servicing clients, tips and tricks for content distribution and writing prompts for when you're stuck over the last couple months. Lately, however, it does seem like Gini is writing more about the business of running an agency. I hope she continues with more of the professional-development/trend-based content, but regardless this is a blog that needs to be on your list.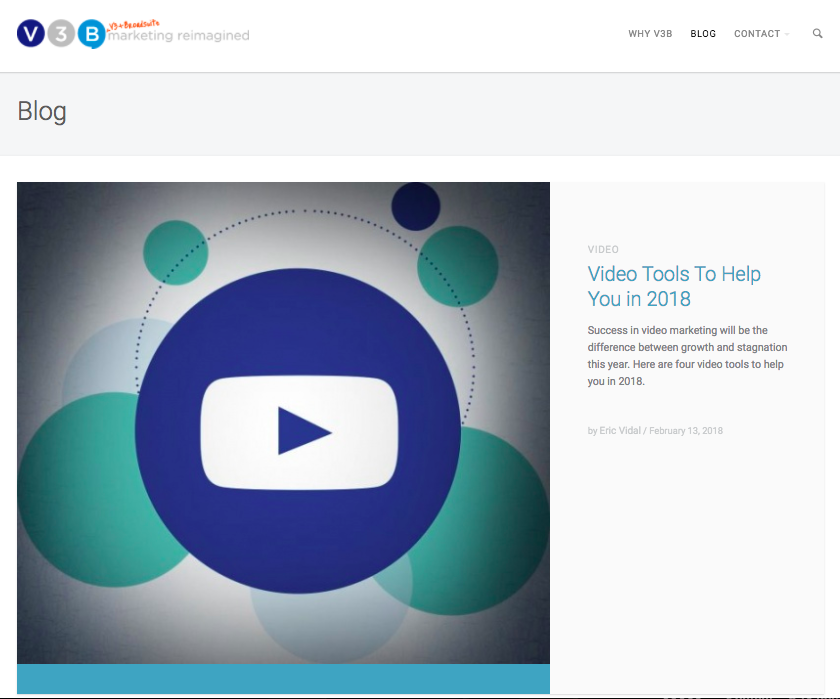 What I love about this blog is it isn't really a PR/social media blog. It's more like a PR, social media, tech and HR blog. It covers a lot of ground. And, I like the different voices. Shelly Kramer is the one I know best as I've been following her for years (8-plus). But, others like Tom Pick (go Minnesota!) and Meghan Biro add depth, variety and expertise you don't often find in other agency blogs.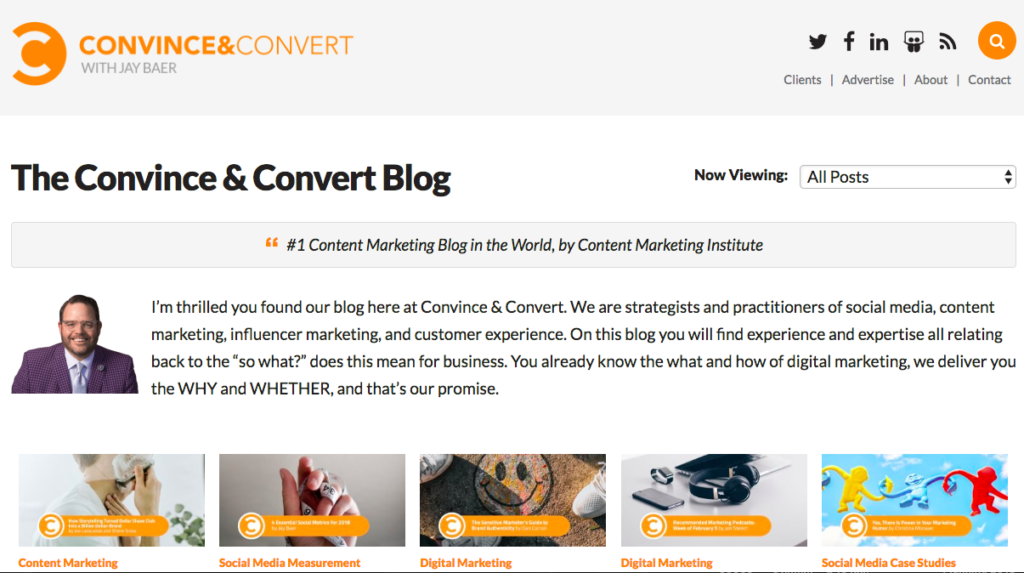 4-5 years ago, this blog would have been much higher on my list. When Jay was posting daily it was almost a "must read" every week. These days, Jay has built a publishing empire and doesn't post nearly as much. I only really pay attention when Jay posts–and those are usually pretty solid posts (when he's not promoting his book, that is). For example, recent posts on how LinkedIn ruined Slideshare and chatbot stats were really solid. Stick with Jay's posts though–ditch the rest.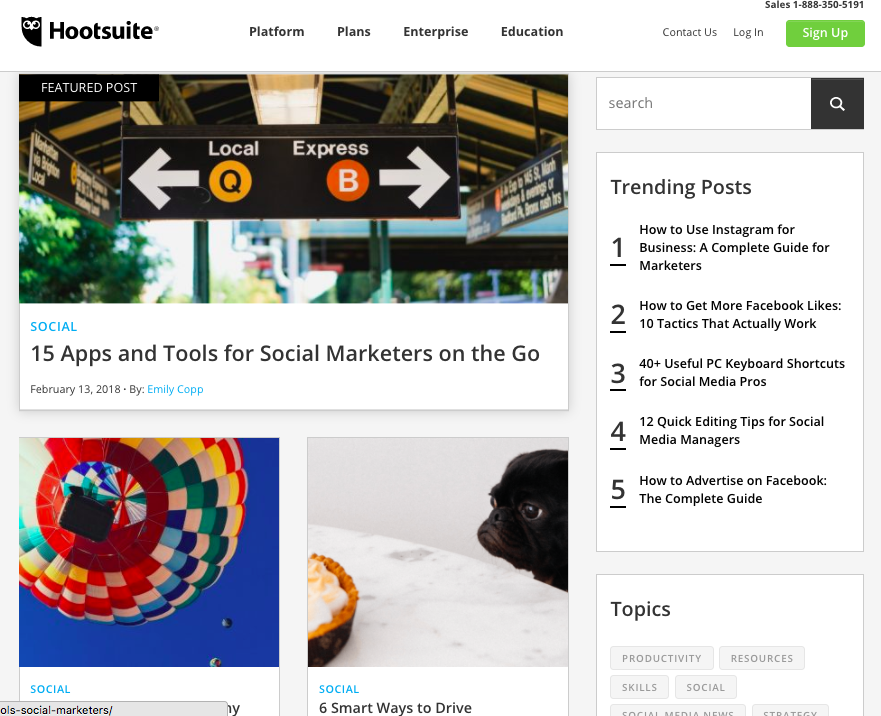 Much like Buffer, Hootsuite is one of the few vendors or agencies that truly gets blogging and has completely committed to it. With posts multiple times a week–and frequently tackling useful topics like "11 social media apps you should be using in 2018", Hootsuite's blog has been on my list for a while now. It really feels more like an industry blog than a vendor-led blog. Recently, I've found posts like this one on getting verified on Instagram and this one on social ad targeting particularly useful.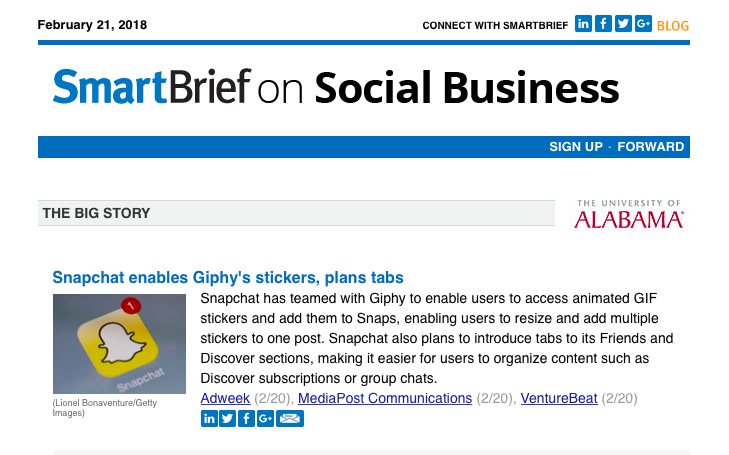 Another must-read/scan for me on a daily basis. I seem to always find at least one item in this daily e-newsletter I bookmark for later reading. Posts mainly come from big media outlets like AdWeek, MediaPost, TechCrunch and the like. But, every so often they'll feature a post I hadn't seen before. And, they do a nice job of covering off on all the big social news of the day.
I used to be a much more avid reader of Digiday, checking it daily. Recently, I've gone to a once or twice a week schedule. But, it's definitely on my list. In particular, I look for case study posts here. Just this past week they've featured posts about Vice and what they're doing with local content and United Airlines and how they're taking more video content creation in-house.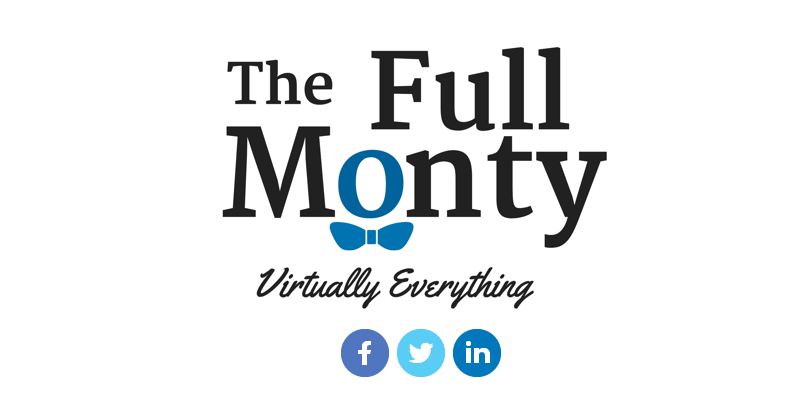 This is one of my absolute must-reads each week. What I love about this weekly e-newsletter is that it covers so much more than just social media marketing. It features sections on AI, Retail, Security, Measurement and Mental Nourishment (my fave). Scott covers all the bases. This is kinda like the New York Times of the marketing world–you really have to work to get through each edition, but it's extremely rewarding when you do.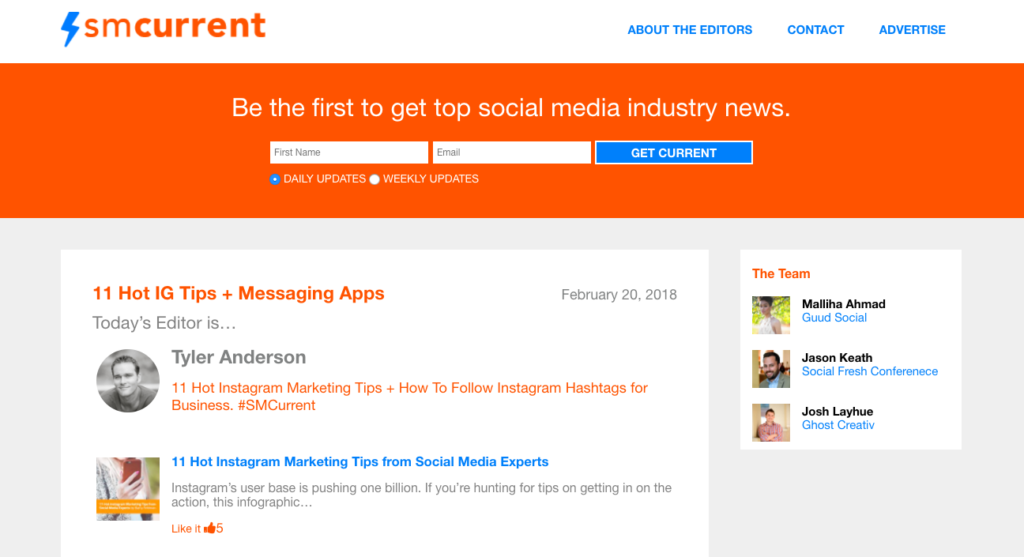 The brainchild of Jason Keath, Josh Layhue and Malliha Ahmad, SM Current feature seven news items a day. Easy to scan. Get in, get out. And, some of the editors are people I really respect–notably Gini Dietrich and Jim Tobin. Worth subscribing. I don't find something I bookmark in every issue, but I'd say more often than not I find something worth reading.