You know those prediction posts we all see toward the tail-end of every year? For the last few years, they've almost always included some mention of mobile. This is THE year for mobile. That's what they said in 2010, 2011 and again this year in 2012. And you know what? In a small way, they were right each time.
Mobile has blown up–in large part to the fact that more than 50 percent of the U.S. population now owns a smart phone and the tablet market has completely took off since the iPad burst on the scene in 2010.
But, it's still a discipline many in PR and marketing know little about. And, even thought there's huge interest, budgets still aren't reflecting that interest. And I tend to think that has a lot to do with education.
So, what if you want to get smarter about mobile? Where do you turn? That was my question a couple weeks ago. I even asked someone who I would consider a mobile expert, Aaron Strout, where he would look. He was kind enough to point me in a few spots. Below is a short list of 10 go-to mobile resources for you to source to starting learning more about this evolving–and important–discipline in our field:
Foursquare blog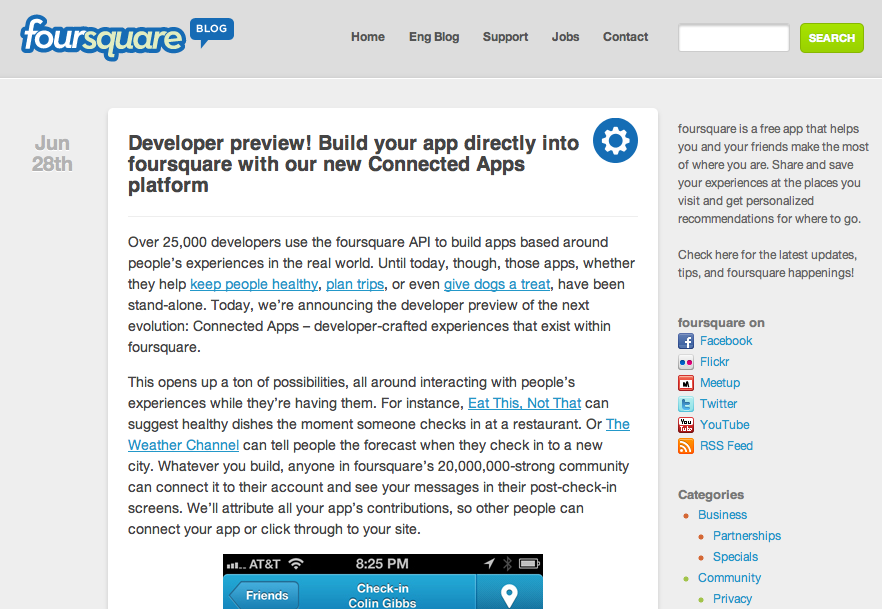 URL: http://blog.foursquare.com/
What's you'll learn: Updates on the popular app, badge additions and new features as they're rolled out.
Google Mobile blog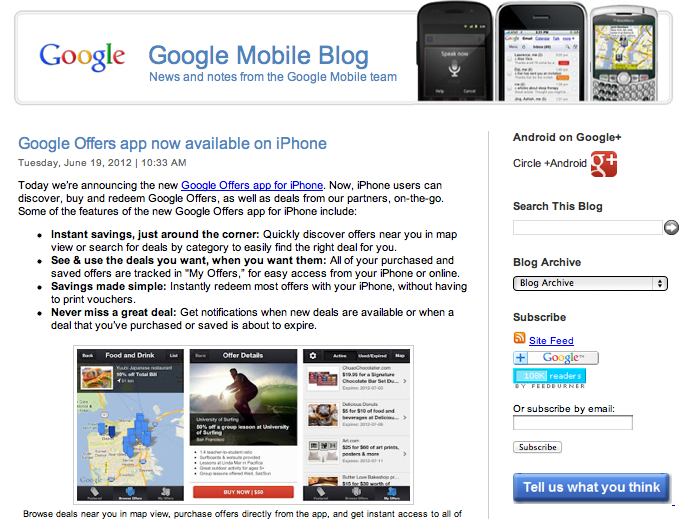 URL: http://googlemobile.blogspot.com/
What's you'll learn: Updates on Google products and apps and new product introductions (including this post introducing Google Play–basically the Google fan-boys ultimate blog.
Aaron Strout (mobile resources)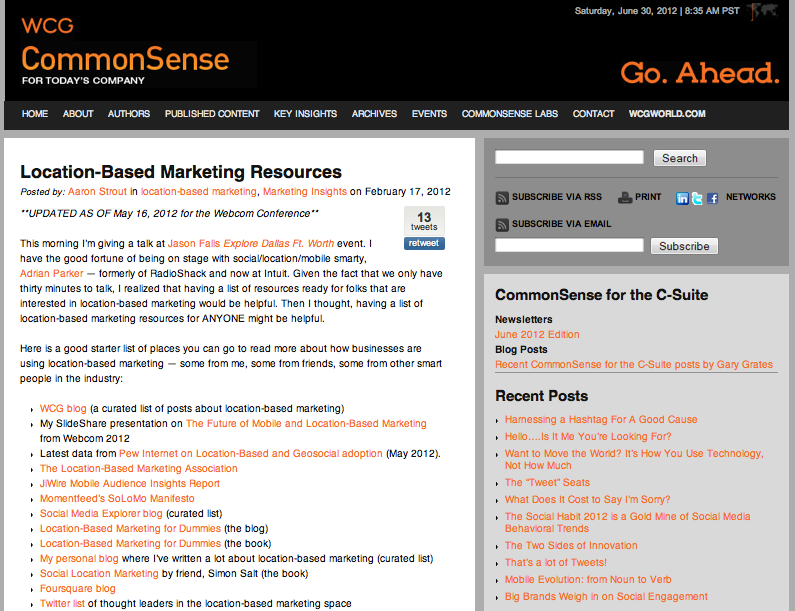 URL: http://blog.wcgworld.com/2012/02/location-based-marketing-resources
What's you'll learn: Great list of more mobile resources and posts here, courtesy of Aaron Strout (as mentioned above).
TechCrunch mobile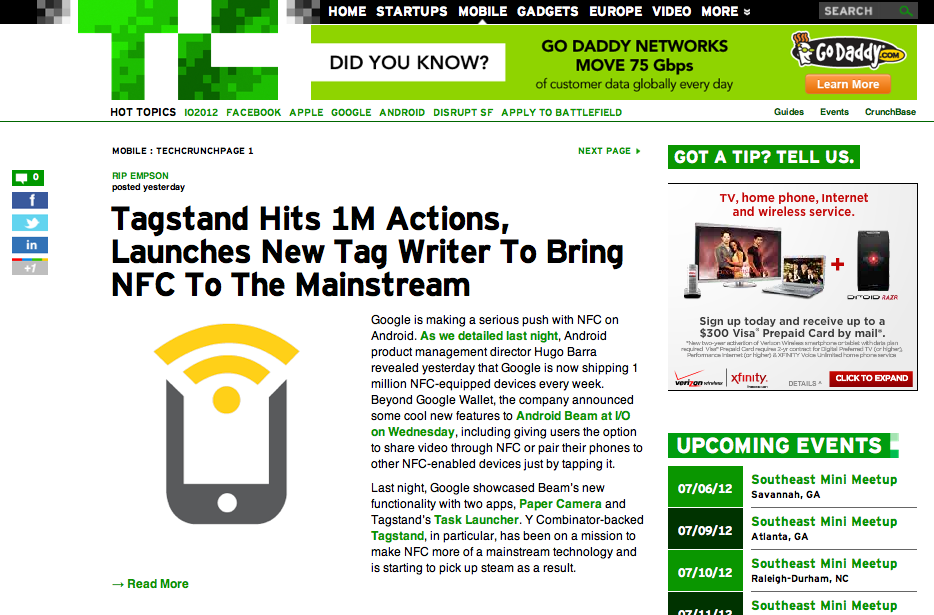 URL: http://techcrunch.com/mobile/
What's you'll learn: Industry news, new product launches, trends and recently release reports. What you'd expect from TechCrunch.
GigaOm mobile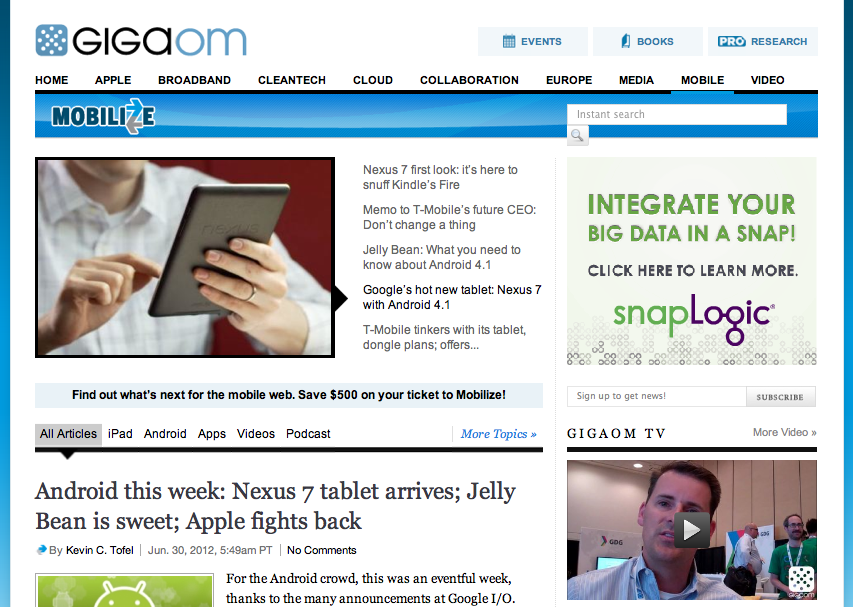 URL: http://gigaom.com/mobile/
What's you'll learn: Much like TechCrunch, this site offers news/information around the mobile industry. Personally, I kinda prefer TechCrunch but they seem to offer similar information.
Social Media Examiner post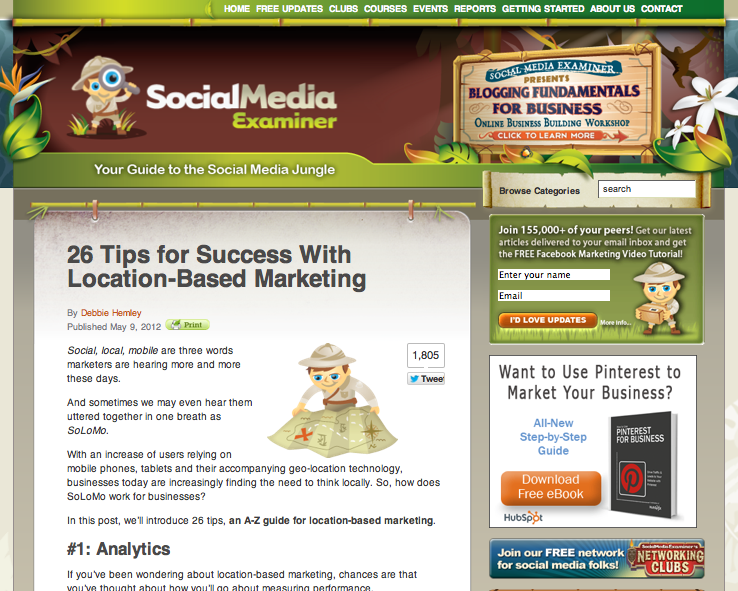 URL: http://www.socialmediaexaminer.com/location-based-marketing-tips/
What's you'll learn: Want to learn the basics of location-based marketing? This post highlights 26 tips to get you started. Everything from Geofences to Pay-Per-Click advertising to Yelp. And it presents it in fairly non-geeky language.
WayneSutton.com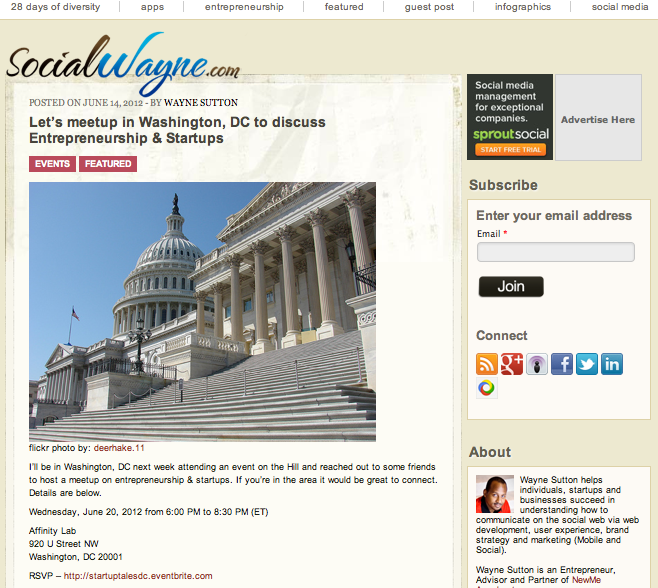 What's you'll learn: Infographics (lots of infographics), opinion posts and guest posts (including this one about why your company needs live chat).
Yelp blog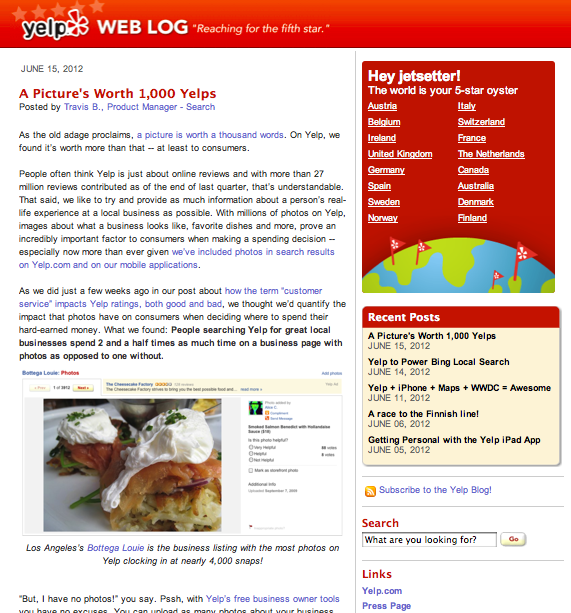 URL: http://officialblog.yelp.com/
What's you'll learn: New product introductions (new app for iPads recently), new partnerships (including a recent partnership with Bing) and case studies around how brands/companies are using Yelp.
Scvngr blog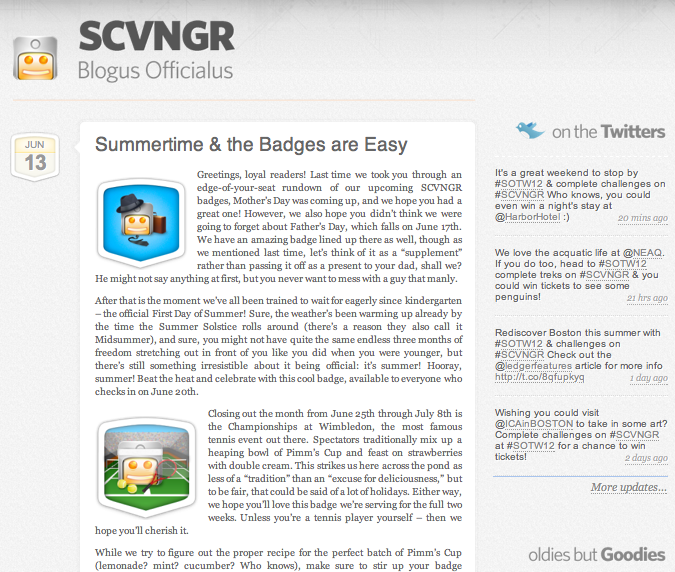 What's you'll learn: Promotions SCVNGR is running with companies, new badges and partnerships, including this traveling tour with Philips (sure SCVGR doesn't have the prominence of Foursquare or Yelp, but I still think this one's worth following).
What about you? Got any mobile-based blogs you'd add to a list for those looking to learn more?